In a multi-part retrospective to commemorate the site's 10th Anniversary, we take a look back at every year of the site's existence.
The Louie Hall of Fame

Louie: The Cuddly Killer
As we dug through our voluminous archives, we kept coming across behind-the-scenes photos of our former site mascot, Louie. We felt compelled to share them, so we went through the arduous process of having them de-classified. Enjoy! And...watch the hairballs.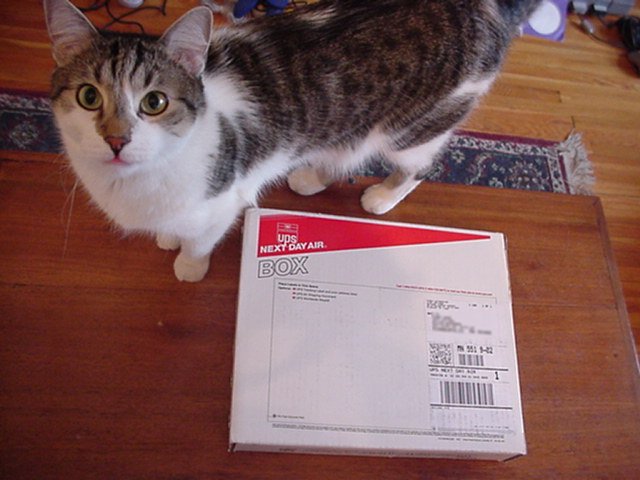 Louie wondering if he'll get to play this one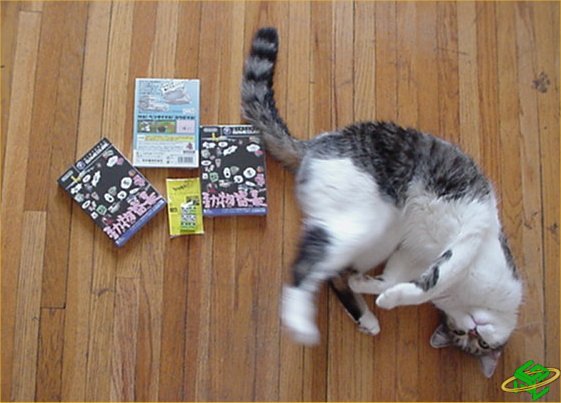 Louie was well-known around the office for his spontaneous Breakdancing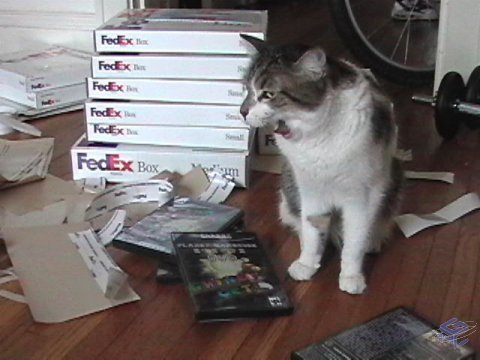 Louie coughs up a hairball on the PGC DVDs, a tacit sign of approval