In a multi-part retrospective to commemorate the site's 10th Anniversary, we take a look back at every year of the site's existence.
(Likely) 2000 NWR Handheld Game of the Year
by Justin Nation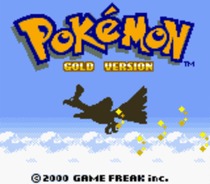 Pokémon Gold/Silver (GBC)
Developer: Nintendo/Game Freak
Publisher: Nintendo
Release Date: October 15, 2000
Why Would It Have Won? Is there really a lot to be said in this regard? There were some other great GameBoy Color games in 2000, but it's hard to argue with Pokémon in color for the first time. It had new features like an internal clock that regulated in-game day and night (determining which Pokémon were available), special events, an in-game cell phone, and perhaps most significantly, Pokémon breeding.
Is It Still Worthy? Obviously, by this point the series had hit its pinnacle, and since Pokémon was just a fad, it isn't like you see anything about them anymore....Are you crazy? Of course it is still worthy! Perhaps the series has evolved a bit, and people have come to expect a bit more in terms of looks and features, but the core of the series still hasn't changed since Gold/Silver. We would wager that most people who revisit this game would still find it as accessible today as when it was first released.