In a multi-part retrospective to commemorate the site's 10th Anniversary, we take a look back at every year of the site's existence.
2009 NWR Handheld Game of the Year (So Far)
by Jon Lindemann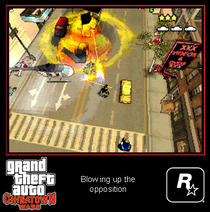 Developer: Rockstar Games
Publisher: Take Two
Release Date: March 17, 2009
Why Might It Win? Like MadWorld, Grand Theft Auto: Chinatown Wars is notable for, if nothing else, being a decidedly "hardcore" game on a supposedly family-friendly Nintendo system. Thankfully Rockstar took the care to keep the spirit of the console GTA series intact in its transfer to the handheld. No punches are pulled; you can sell drugs, carjack people, and kill innocents as you please. The graphics engine also happens to be one of the prettiest you'll ever see on the Nintendo DS. It may not turn out to be the handheld Game of the Year, but you can bet that it's not getting knocked off the throne without a fight (that will likely involve brass knuckles, knives, and/or guns).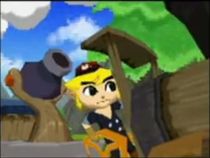 Spirit Tracks is on the inside track for DS Game of the Year
What Else Has a Chance? Viable contenders so far include the killer role-playing duo of Dragon Quest V and Fire Emblem: Shadow Dragon. The brilliant Retro Game Challenge is an appealing dark horse entry, and there's also this new Pokémon game that people keep talking about. But all discussion about serious competition to GTA's bid begins and ends with Nintendo's surprise GDC announcement, The Legend of Zelda: Spirit Tracks. If they can iron out some of the design issues that caused Phantom Hourglass to receive such an underwhelming critical response, the Zelda franchise could add yet another Game of the Year award to its trophy case. At this point, it's not unrealistic to say that the award is Spirit Tracks' to lose.