In a multi-part retrospective to commemorate the site's 10th Anniversary, we take a look back at every year of the site's existence.
2002 NWR Console Game of the Year
by Jonathan Metts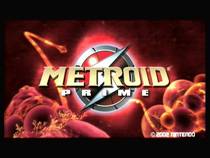 Developer: Retro Studios
Publisher: Nintendo
Release Date: November 19, 2002
Why Did It Win? Giving this beloved series to an untested new developer like Retro Studios seemed like a gamble; turning it into a first-person adventure seemed like sacrilege. Yet all our fears were proven unfounded, as Metroid Prime was heralded as an immediate classic upon its release. It translates the original games' 2D exploration and haunting mood into an immersive, detailed 3D world with new elements and a meticulous reverence for tradition. It also has some of the greatest boss battles ever designed.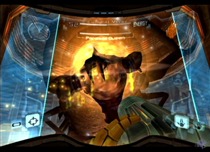 Fighting the Parasite Queen
Is It Still Worthy? Absolutely. While Prime has blossomed into a spin-off franchise all its own, many fans still consider the first 3D adventure to be the best. The fact that Nintendo is releasing it again in 2009 – now with Wii pointer controls – proves the enduring impact of this imaginative game. The visuals hold up even today thanks to astonishing art design, even though Prime's sequels improved certain technical aspects. Compare that to our GameCube runner-up, Super Mario Sunshine, which is easily surpassed by its own sequel (Super Mario Galaxy for Wii) and had serious technical problems that were obvious even back then. Meanwhile, Metroid Prime is a masterpiece in every way. Admittedly there is a (flawed) case to be made for Nintendo's surprise 2002 hit Animal Crossing, a franchise that has become much larger than Metroid in the years since. The dark horse candidate would be Eternal Darkness, one of the few truly mature games ever made. But in terms of critical acclaim, Metroid Prime stands alone.