In a multi-part retrospective to commemorate the site's 10th Anniversary, we take a look back at every year of the site's existence.
2004 NWR Console Game of the Year
by Aaron Kaluszka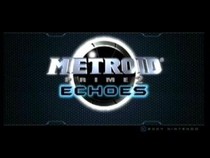 Developer: Retro Studios
Publisher: Nintendo
Release Date: November 15, 2004
Why Did it Win? Metroid Prime brought the Metroid universe from 2D to 3D in impressive fashion with its organic environments and focus on exploration. Metroid Prime 2 continued the first-person adventure series with the same stunning graphics, but took things one step further by introducing a light/dark duality element. It also added a four-player multiplayer mode, a first for the series. Echoes was not the revolutionary leap forward for the franchise that Metroid Prime was, but given the unforgettable experience of the first game, more was not a bad thing.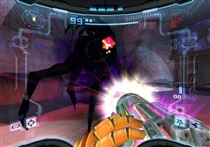 Echoes introduced a new enemy: the Ing
Is It Still Worthy? Despite the fact that many felt that certain aspects of the first game were better, Echoes generally polished Prime's first-person adventure experience by making the story more fluid. Still, there was a glut of other quality sequels hot on its heels, including Pikmin 2, and Paper Mario: The Thousand Year Door, as well as some new franchises, such as Tales of Symphonia. However, none exuded quite the engaging and encompassing atmosphere of Metroid Prime 2. 2004 was a good year full of a wide variety of quality GameCube games, yet Echoes stood above them all.