by Neal Ronaghan - 5:02 am PDT
Discuss in talkback!
After finishing Samus' latest journey, Neal ponders where it might fit in the 2D Metroid hierarchy.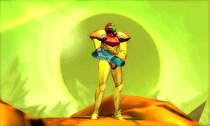 As I'm writing this, I finished Metroid: Samus Returns several days ago and have messed around with harder difficulties while trying my best to 100% my initial save file. As you can read in my review, I adored Samus Returns and I think it's a brilliant game and remake that is a worthy entry in... Read more...