In a multi-part retrospective to commemorate the site's 10th Anniversary, we take a look back at every year of the site's existence.
2003 NWR Handheld Game of the Year
by Michael Cole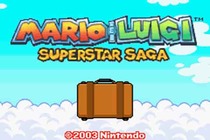 Developer: AlphaDream
Publisher: Nintendo
Release Date: November 17, 2003
Why Did it Win? While Paper Mario is all well and good, fans of Super Mario RPG were really holding their breath for a game like this. AlphaDream and Nintendo worked together closely to make this spiritual sequel to the SNES classic, and aside from being absolutely gorgeous and laugh-out-loud funny, its highly interactive battle mechanics are perfect for the Mario Bros. universe.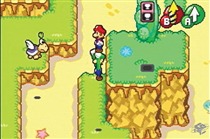 Teamwork is Key in Superstar Saga
Is It Still Worthy? Absolutely. Everyone involved in this game's development and localization put their heart into it, and it shows. While the simple, satisfying battle mechanics are laudable, the clever Mario Bros. allusions, outrageous scenarios, and ludicrous characters are what make the first Mario & Luigi a thoroughly entertaining RPG that is well worth revisiting. I mean, who doesn't love Fawful and his fury?