In a multi-part retrospective to commemorate the site's 10th Anniversary, we take a look back at every year of the site's existence.
2001 NWR Console Game of the Year
by Michael Cole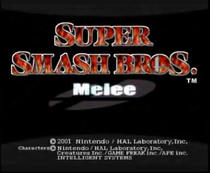 Developer: HAL Labratory
Publisher: Nintendo
Release Date: December 3, 2001
Why Did It Win? Released hot on the heels of the GameCube's launch line-up, Melee was a perennial seller throughout the system's life, even as other first party titles were more heavily discounted. The fast-paced skirmishes and massive roster of Nintendo favorites showed the world Nintendo meant business.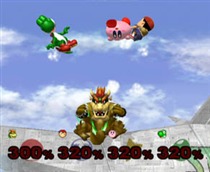 Bowser Reigns Supreme
Is It Still Worthy? This award is spot-on. Melee isn't just the game of 2001, but perhaps the game of the console or even console generation. Relevant up until Brawl's release last year, this fighting game has an unprecedented combination of longevity and approachability. It became a mainstay for both casual and professional tournaments—including annual E3 shenanigans. Heck, some gamers still prefer Melee over Brawl. Perhaps it was summed up best by Evan Burchfield in our Greatest GameCube Games feature: "If Nintendo were to leave only one of their titles in a time capsule to represent the power of video games,…this should be the one."