In a multi-part retrospective to commemorate the site's 10th Anniversary, we take a look back at every year of the site's existence.
2006 NWR GameCube Game of the Year
by Nick DiMola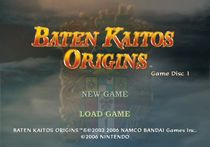 Developer: Monolith Software
Publisher: Nintendo
Release Date: September 25,

2006
Why Did it Win? Baten Kaitos Origins was one of very few releases for the dying GameCube in 2006. As such, its improved, streamlined battle mechanics and generally more enjoyable gameplay than the original provided GameCube owners with a very solid RPG. Its stunning visuals and sound also attributed to its victory over the runner-up, Chibi-Robo!.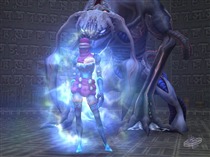 />
Origins' spectacular graphics still look great today
Is It Still Worthy? The title's unique card-based gameplay and gorgeous visuals still hold up today. With a thin RPG lineup currently available on Wii, Baten Kaitos Origins still stands as one of the best RPG titles on the system.