In a multi-part retrospective to commemorate the site's 10th Anniversary, we take a look back at every year of the site's existence.
2005 NWR Nintendo DS Game of the Year
by David Trammell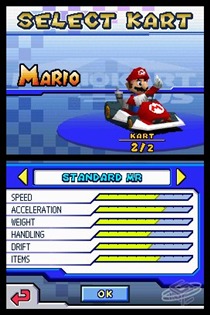 Developer: Nintendo
Publisher: Nintendo
Release Date: November 14, 2005
Why Did it Win? Mario Kart DS was the game to finally bring the seminal kart racing franchise online, and Nintendo surely paid special attention to it as a result. In addition to the usual Mario Kart staples (four Cups, a mirror Cup and a Battle mode), the game brought back classic tracks for its Retro Cups and added a new Mission mode.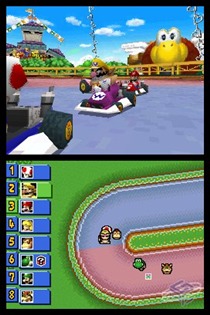 Mario Kart DS gave fans all they wanted and then some
Is It Still Worthy? It was a relatively close competition, but unlike its main competitors (Advance Wars: Dual Strike, Castlevania: Dawn of Sorrow, and Meteos), Mario Kart DS has yet to see a sequel. That Nintendo feels no need to release one, despite the original's critical and commercial success, speaks to the robustness of its games. Mario Kart DS is still the rightful winner for 2005, and is well worth picking up today if you somehow missed it.