In a multi-part retrospective to commemorate the site's 10th Anniversary, we take a look back at every year of the site's existence.
2002: The Year in Review
by Jonathan Metts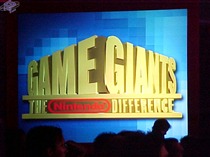 The Nintendo Difference = Half a Dozen First-Party Blockbusters
Following a year of hardware launches, 2002 was all about the games. In fact, it featured the releases of marquee titles in the Mario, Zelda, and Metroid series within six months of each other, which is like a gaming solar eclipse. All three huge console games (Super Mario Sunshine, The Legend of Zelda: The Wind Waker, and Metroid Prime) debuted in playable form at E3 2002, even though Zelda only made it out in Japan before year's end. The summer brought two major second-party releases that were originally announced for N64: Star Fox Adventures and Eternal Darkness. One of these is still remembered fondly (hint: it doesn't feature animals). Nintendo also snuck in a weird Japanese game that we never expected to see in English: the "communication game", Animal Crossing.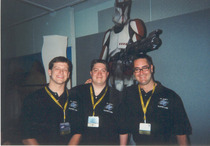 Jonny, Rick, and Billy Model PGC Polos by Tammy Nation
Many staff members from that era still consider E3 2002 to be the greatest E3 Expo of all time for Nintendo, and it was almost certainly the best one for our website, as it involved the creation of the groundbreaking Planet GameCube DVD. Planning, filming, editing, and distributing the DVD was a massive undertaking that we've never attempted to repeat, but the result was very special to us and a few thousand readers around the world. Many other media outlets would launch DVDs in subsequent years, but PGC's project was one of the first and certainly the biggest one ever attempted at the time. Over four hours of content on the dual-sided disc included tons of gameplay footage, the entire Nintendo press conference, footage from the expo floor, a booth babe montage, and candid moments with the website staff. Although many people contributed to this huge endeavor, very special credit goes to Adam Kontras for producing the film in a very short period of time after the event wrapped.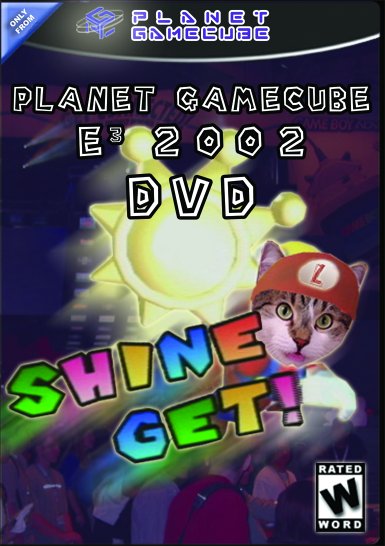 PGC's E3 DVD Cover - Shine Get!
A couple of unusual post-E3 events marked the year 2002. First, we celebrated the Japanese launch of Super Mario Sunshine by importing a copy for every staff member who wanted one. It was a rare chance for all of us to play a game together at the same time, and it led to collaboration on an import guide that eventually became our biggest and most popular game walkthrough (in fact, it's still listed at GameFAQs). The mass importing also led to four reviews and over a dozen sets of hands-on impressions of the final game. Towards the end of the year, as the original version of Xbox Live was about to launch, Microsoft made a surprising gesture – they invited Billy Berghammer, Director of the biggest independent Nintendo site in the world, to come test out the service. Billy was happy to do so being a multi-platform gamer anyways but he also took advantage of the opportunity to visit Nintendo of America's headquarters just across the street. As Billy tells the story, he got Microsoft to pay for a trip to Nintendo.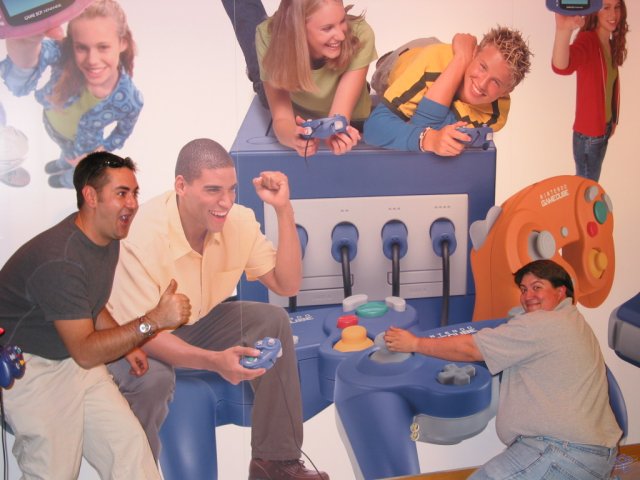 Billy and Rick Enjoy NOA's Marketing
After the highly successful launch of GameCube in late 2001, it seemed like everything was going Nintendo's way in 2002. Third-party support was already better than anything we'd seen for the Nintendo 64, with support from all the big publishers, including the first details on Square's return to Nintendo consoles. As a side note, it was a very good year for Square – they acquired Ogre Battle developer Quest in the summer, and then merged with Enix in the fall. Sega was already a major supporter, and with the October release of Phantasy Star Online: Episode I & II, many GameCube fans were optimistic about future online games for the system. We even had a huge announcement from Capcom in November – they were developing five exclusive GameCube titles, including the massively anticipated Resident Evil 4. Of these five games, one was canceled and three were eventually released on competing platforms; only Shinji Mikami's P.N. 03 remained exclusive. Capcom wasn't just talk that year, as they released both Resident Evil 0 (another N64 carry-over) and the GameCube "REmake" of Resident Evil.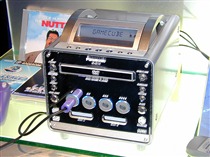 The Panasonic Q - Shiny!
If you think the flood of Wii accessories is some kind of new trend, consider all the crazy stuff announced or released in 2002. Nintendo alone had the WaveBird wireless controller, GameCube LCD screen, GameEye camera, modem and broadband adapters, GameCube/GBA link cable, Memory Card 251, e-Reader, and the DVD-playing Panasonic Q system.
Although 2002 was a huge year for GameCube, the equally young Game Boy Advance was still struggling to assert itself. Many owners continued to be thwarted by the original model's notoriously dark screen. It was bad enough that enterprising minds released the Afterburner, a do-it-yourself kit to add backlighting (or more accurately, frontlighting) to the handheld. It proved to be a highly successful after-market product, but the installation process was so tricky that many consumers opted to have the Afterburner installed professionally or pre-installed with a brand new GBA.
In the annals of both Nintendo and this website, 2002 may very well have been the best year ever. But the good times would continue, as the next year brought big changes for Game Boy Advance, Planet GameCube, and the Legend of Zelda series.
Notable Console Game Releases
Notable Handheld Game Releases