In a multi-part retrospective to commemorate the site's 10th Anniversary, we take a look back at every year of the site's existence.
2007 NWR Console Game of the Year
by Neal Ronaghan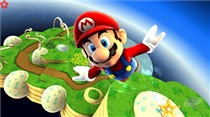 Developer: Nintendo EAD Tokyo
Publisher: Nintendo
Release Date: November 12, 2007
Why Did it Win? Super Mario Galaxy was hotly anticipated by everyone and their mother (I journeyed to New York City for the Nintendo World Store launch party and almost got stranded in the city for the night!), and it did not disappoint. It captures that lightning-in-a-bottle perfection that made prior Mario games - namely Super Mario 64 and Super Mario Bros. 3 - so much fun. It features brilliant sound, spectacular graphics, accessibility, and lastability. It is fantastic.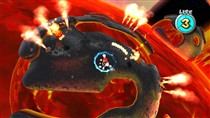 Galaxy features beautiful outer space ennvironments
Is It Still Worthy? Super Mario Galaxy has most definitely stood the test of time, or at least the test of the past year and a half. It is still widely considered to be not only one of the best Wii games available, but also one of the best games ever. History has been very kind to Galaxy so far, and we can only imagine it will be for a long time to come.