In a multi-part retrospective to commemorate the site's 10th Anniversary, we take a look back at every year of the site's existence.
2008 NWR Console Game of the Year
by Carmine M. Red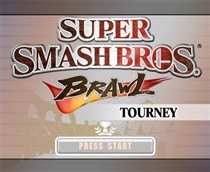 Developer: Nintendo/GameArts
Publisher: Nintendo
Release Date: March 9, 2008
Why Did it Win? Super Smash Bros. Melee took Console Game of the Year in 2001, so it was no surprise that its sequel was one of the most anticipated games of 2008. What WAS a surprise was the lengths to which creator Masahiro Sakurai went in making Brawl not just a follow-up to Melee, but a sequel in just about every way imaginable. Oh, and Brawl granted wishes too: Sonic the Hedgehog and Metal Gear's Solid Snake were available as playable characters right alongside Mario and Co.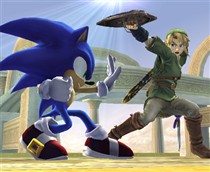 Brawl mixed series stalwarts like Link with newcomers like Sonic
Is It Still Worthy? There was only one wish that Brawl couldn't grant: a flawless online experience. While some were able to play online without issue, many others found the experience to be laggy, limited, or downright impossible.
Nevertheless, Brawl has the same wildly accessible gameplay that's been at the core of all Smash Bros. games. New gamers are discovering it every day, and there are gamers who still have Brawl at the center of their living rooms. It's only been a little over a year since Brawl's release, but just as Smash Bros. Melee was an integral part of Nintendo gaming for many years after its release, it seems like Brawl will be with us until the next Smash Bros. game appears on the scene.