In a multi-part retrospective to commemorate the site's 10th Anniversary, we take a look back at every year of the site's existence.
2001 NWR Handheld Game of the Year
by Michael Cole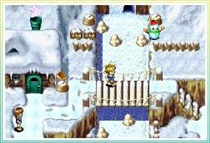 Developer: Camelot Software Planning
Publisher: Nintendo
Release Date: November 12, 2001
Why Did It Win? With gorgeous graphics and sound, Golden Sun was a very impressive launch-window title that showed developers what the GBA was capable of, and since Nintendo 64 owners were fairly starved for RPGs, Nintendo and Camelot's release set an excellent precedent for RPGs on the handheld.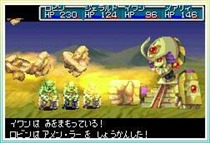 One of Golden Sun's Djinni Summon Monsters
Is It Still Worthy? Well…no, not really. In fact, at least one staffer posted a dissenting opinion mere months after the award was given. Don't get us wrong—Golden Sun is a definitive GBA title. But while its graphics and sound are still pleasing to the eye, subsequent RPG releases on the platform have made this game's shortcomings (most notably its dragging story) more apparent. In hindsight, the Zelda "Oracle" games for GBC have held up far better, and Castlevania: Circle of the Moon would have been a better GBA choice, despite its absurdly dark color palette.