In a multi-part retrospective to commemorate the site's 10th Anniversary, we take a look back at every year of the site's existence.
2009 NWR WiiWare Game of the Year (So Far)
by Jon Lindemann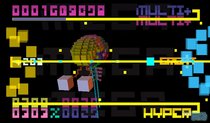 Developer: Aksys Games
Publisher: Aksys Games
Release Date: March 16, 2009
Why Might It Win? Bit.Trip Beat's addictive quality and charmingly retro aesthetics set this puzzler apart in what has been an admittedly weak WiiWare lineup so far in 2009. Neal Ronaghan offered his impressions from the New York Comic Convention, praising its co-op mode and likening it to the recent release Maboshi's Arcade. While it's not quite on the level of World of Goo, Bit.Trip Beat will undoubtedly be one of the better games in the WiiWare library when 2009 is in the books.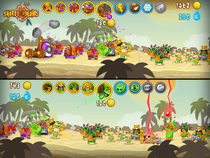 Swords & Soldiers brings RTS action to WiiWare later this year
What Else Has a Chance? Right now? Not much. Jungle Speed was a nice take on a classic card game and Onslaught was an unexpected WiiWare entry in the first-person shooter genre, but neither one of them are Game of the Year material. Upcoming contenders include Square Enix's Final Fantasy Crystal Chronicles: My Life as a Dark Lord and Final Fantasy IV: The After Years, and Ronimo's Swords & Soldiers looks promising. But it's also just as likely that a previously unknown WiiWare developer will come out of nowhere and blow us all away, like 2D Boy did last year. The WiiWare field is wide open for the rest of 2009.