In a multi-part retrospective to commemorate the site's 10th Anniversary, we take a look back at every year of the site's existence.
2005 NWR Console Game of the Year
by David Trammell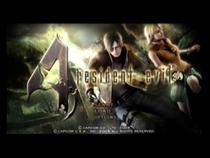 Developer: Capcom Production Studio 4
Publisher: Capcom
Release Date: January 11, 2005
Why Did it Win? Resident Evil 4 was so excellently designed that it defies attempts to describe it concisely. It's important to remember that there was no reason to expect a game of exceptional quality; Resident Evil games up to that point were generally very good, yet far from perfect. Shinji Mikami apparently realized this and unapologetically reinvented the series. The result was a marked departure from earlier Resident Evil games, yet nearly perfect in every way.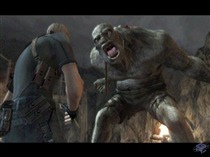 RE4 pits you against huge bosses, such as El Gigante
Is It Still Worthy? By the end of January, it was perfectly clear that Resident Evil 4 would be a masterpiece for the ages. The only game that had any hope of besting it was a new Zelda game, and in the end that wasn't to be. While RE4 is still the worthy Game of the Year recipient for 2005, the 2007 Wii Edition is arguably the definitive version (featuring both Wii control and classic controller support, a true wide-screen mode, and the extra content that was developed for the PS2 port). Regardless, RE4 remains one of the best games ever released.