by Donald Theriault - 5:03 am PDT
Discuss in talkback! Source: Nintendo
Nintendo wants to see 30 indie games a week release on Switch. Surprisingly, they're not there yet.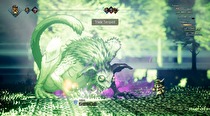 Another day, another three hundred hours of gameplay onto my backlog that's growing larger than Dara O'Brian's head. Nintendo has two retail Switch games this week in Octopath Traveler and Captain Toad, who also sneaks over to the 3DS. There's also Shining Resonance Refrain, once referred to as the "bankrupt man's Tales" with a side of fetish artist, and also Alex Culafi's sleeper hit of the year in Pato Box.
Read more...