In a multi-part retrospective to commemorate the site's 10th Anniversary, we take a look back at every year of the site's existence.
2005 NWR GameBoy Advance Game of the Year
by David Trammell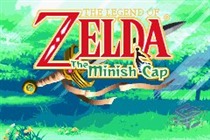 Developer: Flagship
Publisher: Nintendo
Release Date: January 11, 2005
Why Did it Win? When does a new Zelda game not win Game of the Year for its platform? Like the Zelda Oracle series before it, Minish Cap was developed by Capcom's Flagship studio and overseen by Nintendo. It's arguably a tad formulaic, but its shrinking mechanic is well-implemented and the game generally features the same high level of polish we've come to expect from Zelda games.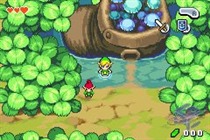 The Minish Cap is classic top-down 2D Zelda action
Is It Still Worthy? The Legend of Zelda: The Minish Cap still deserves the award if only because the competition wasn't too stiff. If you play it on a DS today, the graphics are a bit constrained and the sound seems a little primitive. However, its excellent art style and musical composition still shine despite its reliance on older hardware.