In a multi-part retrospective to commemorate the site's 10th Anniversary, we take a look back at every year of the site's existence.
2004 NWR Nintendo DS Game of the Year
by Aaron Kaluszka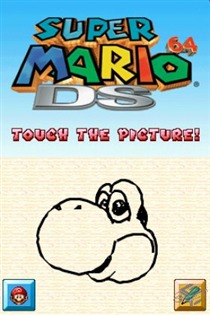 Developer: Nintendo EAD
Publisher: Nintendo
Release Date: November 21, 2004
Why Did it Win? Although its lack of analog stick control was an issue for many, Super Mario 64 DS polished one of the most celebrated games of all time and added a number of challenges. With the DS' relatively weak launch lineup, Super Mario 64 DS was one of the few titles to truly demonstrate the 3D power of the system. It also introduced players to its paradigm-changing features through a number of minigames and a four-player multiplayer mode. Its E3 2004 debut as Super Mario 64x4 appeared to have more of a multiplayer focus, but the single-player mode of the final game is a testament to the quality of the groundbreaking original.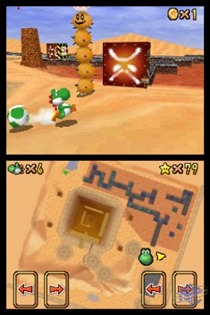 SM64 DS had you start as Yoshi instead of Mario
Is It Still Worthy? For a fair amount of time after the handheld launched - especially in North America - Super Mario 64 DS was clearly the best DS game available. The original Super Mario 64 remains at the top of many gamers' lists, and the DS rendition was a quality port with a plethora of extras. It remains the sole 3D handheld Mario platformer.