by Donald Theriault - 4:48 am PST
Total comments: 2 Source: NPD Group
The ability to destroy a planet of demons is insignificant next to the power of Sanic.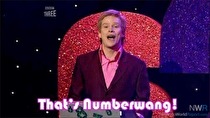 Black Friday deals and Call of Duty were the big winners last month in the United States, but the Switch fared pretty well for itself.
On the hardware front, Switch numbers were not available as the report from the NPD Group indicated the PlayStation 4 sold the most units while the Xbox One (buoyed... Read more...