by Donald Theriault - 6:00 am PDT
Source: Nintendo
I wanted to use this part to crow about slaying a dragon, but the Leafs blew it (as usual, sorry David).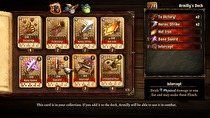 Hey, you're late again.
Blame multiple failed attempts at dragon slaying. Speaking of, Dragon's Dogma: Dark Arisen is one of the week's headliners, and I reviewed that already. There's also SteamWorld Quest (of which Jordan has a review), the ridiculously large Mortal Kombat 11, Boxboy X Boxgirl... it's a huge week.
Read more...