by Donald Theriault - 5:49 pm PDT
Total comments: 1 Source: Nintendo
North America is hitting the races the same day as Europe.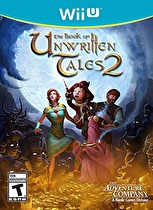 Nintendo's upcoming games list has revealed a couple of titles coming soon to North America.
The first to release is Pocket Card Jockey, which will release on May 5 in North America. The European release for the solitaire-fueled horse racing simulation was previously announced for the same day.
Read more...