by Clay Johnson - 9:46 pm PDT
Discuss in talkback! Source: Curve Studios (Twitter), Kotaku UK
Curve Studios is porting the well-received indie puzzle platformer to Nintendo's system.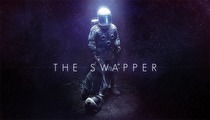 The Swapper, a highly-regarded 2D puzzle platformer created by Finland-based indie developer Facepalm games, is coming to Wii U.
Curve Studios, the developer of such titles as Fluidity and Stealth Inc. 2, is porting the game to Nintendo's platform. Curve is also responsible for bringing the game to the PlayStation family of systems. The Swapper originally came out for PC in May 2013.
Read more...