by Donald Theriault - 3:52 pm PST
Total comments: 2 Source: NPD Group
The sales charts are doing the Odyssey.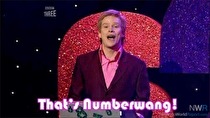 The Switch has had another banner month of sales.
The October US sales survey for the video game industry is out, and Nintendo had the two best selling units of hardware in the country in October with the Switch and the SNES Classic Mini. Combined with 3DS family sales, Nintendo reported more than 667,000 units of hardware were sold in the US in October as the game industry crossed the million mark for the first October since 2011.
Read more...