by Andrew Brown - 1:53 am PST
Total comments: 2
Get ready to Smash some Bros. with Pokéballs!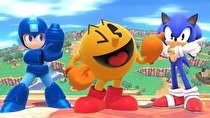 I'm taking over for Bryan this week, who can't make it to the table for the usual Nintendo Download segment. In the latest eShop offering, Nintendo brings us one of the most anticipated games of the year, perhaps even the Wii U system itself! For those minorities out there who aren't fans of Nintendo's... Read more...