by Donald Theriault - 7:52 pm PDT
Discuss in talkback!
We got a bragging press release from Nintendo before this, so you know it's good.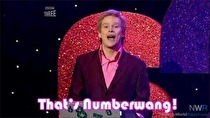 September might have been down overall, but Nintendo and one third party in particular are rolling.
All figures for the period of September 1 - October 5 and based on dollars unless indicated otherwise.
Hardware was down overall again in September, but the Switch continues to be the only platform... Read more...