by Donald Theriault - 6:11 pm PDT
Discuss in talkback! Source: NPD Group
The question everyone has about Nintendo's new fighting game will be answered next month.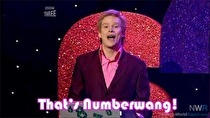 The NPD Group released their sales survey for June 2017 today, featuring a strong midfield performance for Switch games.
In the hardware race, the Switch lagged slightly behind the PlayStation 4 in the survey due to a combination of supply constraints and a golden US$250 PS4 model. The software... Read more...