by Donald Theriault - 7:59 am PDT
Total comments: 5 Source: Nintendo
Price cuts are intended to coincide with this.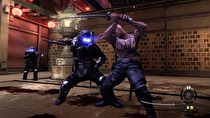 One of the Wii U's most notorious titles will be losing its online services at the end of the year.
An announcement on Nintendo's support website has indicated that the online services for Devil's Third will end on December 28 of this year. The in game "Golden Egg" microtransactions will no longer be available as of noon Eastern time Monday.
Read more...