by Donald Theriault - 10:21 am PST
Total comments: 2 Source: XSEED
With some special guests.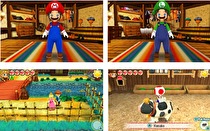 The farming season will begin a little early this year for 3DS owners.
XSEED has confirmed that Story of Seasons: Trio of Towns will launch for the 3DS on February 28. The game includes a plush capybara with preorders, and will also feature Mario universe-themed costumes with special benefits:
Read more...