by Donald Theriault - 5:06 pm PDT
Discuss in talkback! Source: IGN
We're a little gung-ho about these ones.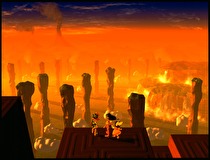 Another two classic RPGs are heading to Switch via GungHo Entertainment.
Grandia I and II, the classic RPGs of the Saturn / Dreamcast era, will launch on Switch this winter according to IGN. The games are slated for a release in Winter 2018.
Grandia I was originally released on the Saturn and... Read more...