by Donald Theriault - 5:59 am PDT
Discuss in talkback! Source: Square Enix
Some love from the Eidos side of Square Enix.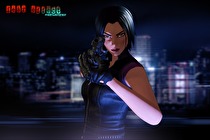 The newest Switch title from Square Enix is a remake of an industry first.
1998 survival horror title Fear Effect is being remade for Switch along with other platforms for a 2018 release. Fear Effect Reinvented is a new title from the Square Enix Collective program which allows independent developers... Read more...