by Donald Theriault - 6:13 am PDT
Discuss in talkback! Source: Nintendo Investor Relations
A big swipe taken in foreign exchange, but a light quarter overall.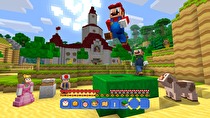 Nintendo had an operating loss for the first quarter of the 2017 fiscal year caused by an underperforming lineup and foreign exchange changes.
For the quarter ending June 30, the company had an operating loss of 5.134bn yen (US$48.596 million at current market rates) on sales of 61.969bn yen (approx.... Read more...