In a multi-part retrospective to commemorate the site's 10th Anniversary, we take a look back at every year of the site's existence.
2002 NWR Handheld Game of the Year
by Jonathan Metts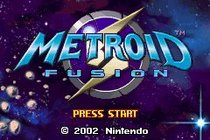 Developer: Nintendo R&D1
Publisher: Nintendo
Release Date: November 19, 2002
Why Did It Win? After nearly a decade without Metroid, 2002 brought not one but two brand new games in the franchise. Metroid Fusion (originally called Metroid IV) was an attempt to breathe new life into the formula by giving Samus Aran some of the abilities and weaknesses of the Metroid hatchling. The 2D "Metroidvania" genre was still very much lacking at the time, and Fusion took some innovative measures to advance the kind of gameplay pioneered by its predecessors. With more emphasis on narration, a partially linearized structure, and surprisingly tense stealth elements, Metroid Fusion was an unpredictable rebirth for the series.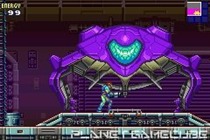 Samus Got a Fancy Purple Ship
Is It Still Worthy? Although it remains one of the most polished GBA action titles, Metroid Fusion feels sluggish and a bit too forced in retrospect. Nintendo followed it up with Metroid: Zero Mission, a sublime remake of the original Metroid game that actually enhances the fast-paced, exploration-rich gameplay that Fusion tends to overlook. One glaring problem with Fusion is how poorly it mines the Samus/Metroid combination for new gameplay ideas; there aren't many new or changed abilities, and only the Ice Missiles are relevant to the heroine's altered state. Despite these shortcomings, Metroid Fusion may still be the best GBA game of 2002, as most third-party developers still didn't know what to do with the hardware, and Nintendo's other releases were mostly remakes of Super NES classics. The main competition would be Mega Man Zero and Sonic Advance, but both of those games were followed by numerous, superior sequels, so the original entries aren't as memorable these days.