In a multi-part retrospective to commemorate the site's 10th Anniversary, we take a look back at every year of the site's existence.
2006 NWR GameBoy Advance Game of the
Year
by Nick DiMola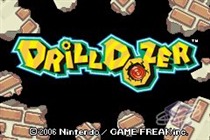 Developer: Game Freak
Publisher: Nintendo
Release Date: February 6, 2006
Why Did it Win? Drill Dozer was a quirky 2D adventure title with a fresh set of characters and a unique premise. The title's accessible and innovative gameplay
connected well with the NWR staff, and Game Freak proved to fans that they are capable of making more than just Pokémon games.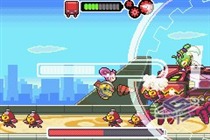 Drill Dozer's drilling mechanic was used on buildings and bosses alike
Is It Still Worthy? Despite an extremely limited number of unique, non-licensed titles released on the GBA in 2006, Drill Dozer's merits would've placed it prominently on any year's list of best games. Nothing quite like it has ever existed before, and as former NWR staffer Karl Castaneda said, "this is, hands-down, one of the best games on the GBA."