In this final installment of This Week in Super Smash Bros., take a last look at more features of the newly-released Wii U version of the game.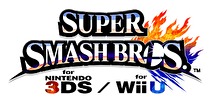 Welcome to This Week in Super Smash Bros., our weekly recap of the various updates, images, and information regarding the upcoming Super Smash Bros. games for Wii U and 3DS. This will be our last edition of this long-running feature due to the fact that, well... Super Smash Bros. for Wii U is finally out! So here's one last look at what the game's creator, Masahiro Sakurai, shared with us this week, along with his comments. And when you're done reading this, feel free to smash to your heart's content.
Monday, 11/17/14: Photo Studio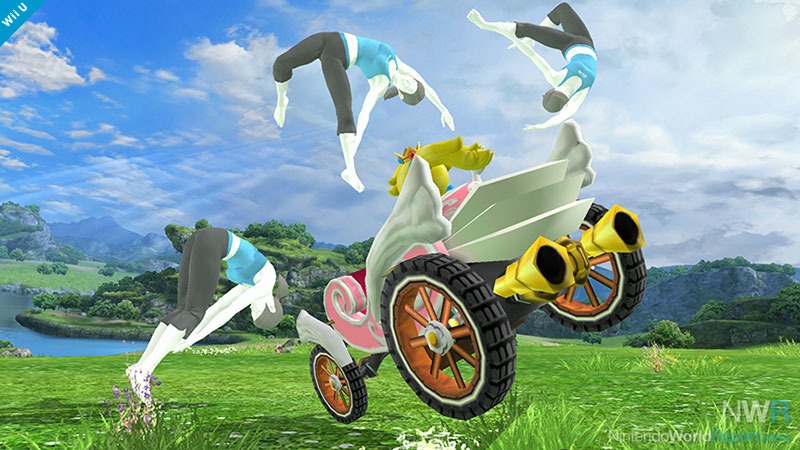 "Intensify your activity by dodging a rampaging car".
Tuesday, 11/18/14: Stadium Mode Multiplayer (Wii U)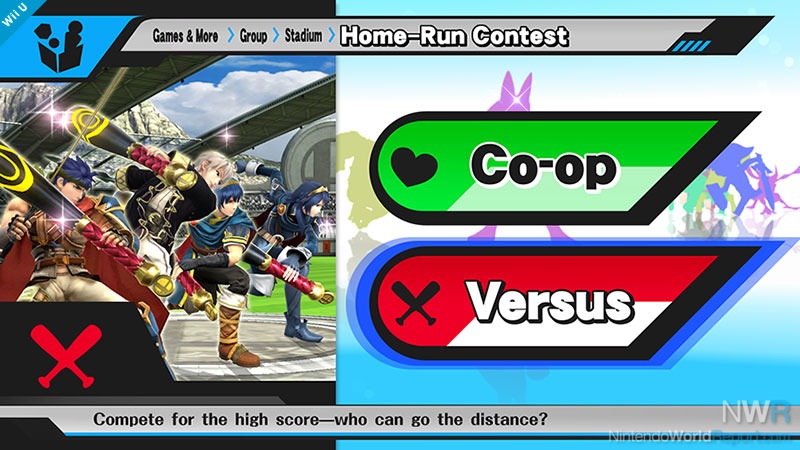 You can play co-op in all the games in Stadium mode!! In Home-run Contest, you can either work together or compete by taking turns launching Sandbag.
The batting order gets determined randomly to make it fair for the poor person that has to go first. Target Blast and Home-run Contest are games that you play over and over again, but you might find unique ways to play when you only have one shot at victory.
Wednesday, 11/19/14: Masterpieces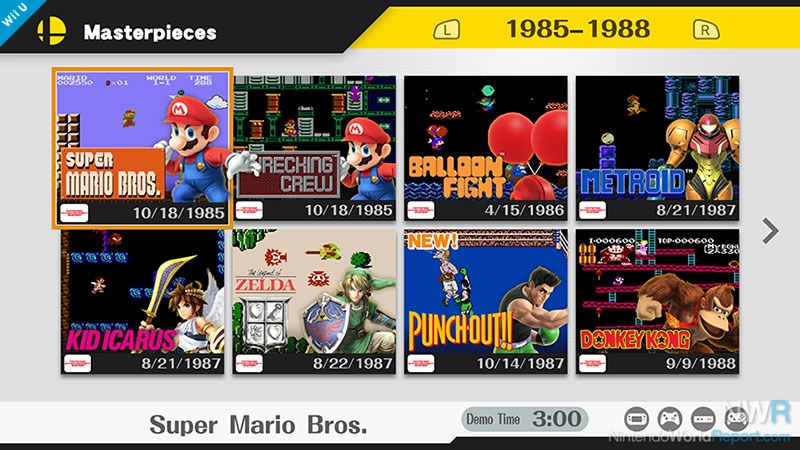 We've added Masterpieces in the Wii U version--this is where you can look back on what fighters did in the past!! You can actually play the games too.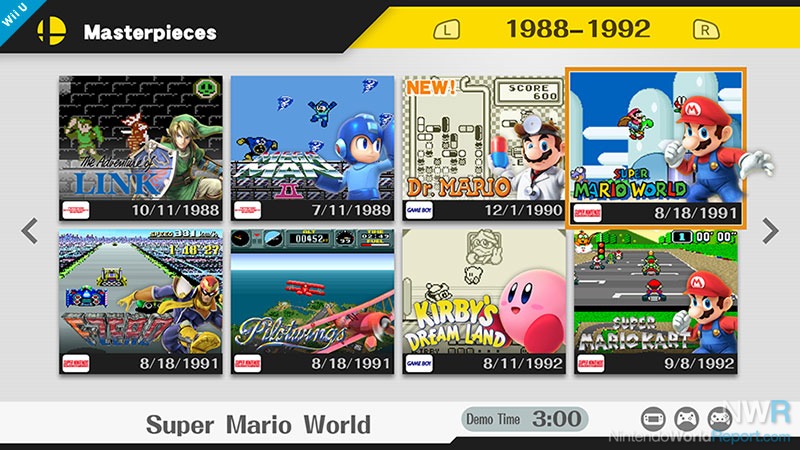 Some of the Masterpieces aren't unlocked at the beginning of the game. It's impressive that there are even games from the Game Boy. Some games have different starting points, while others come loaded with save data.
Thursday, 11/20/14: Connect to 3DS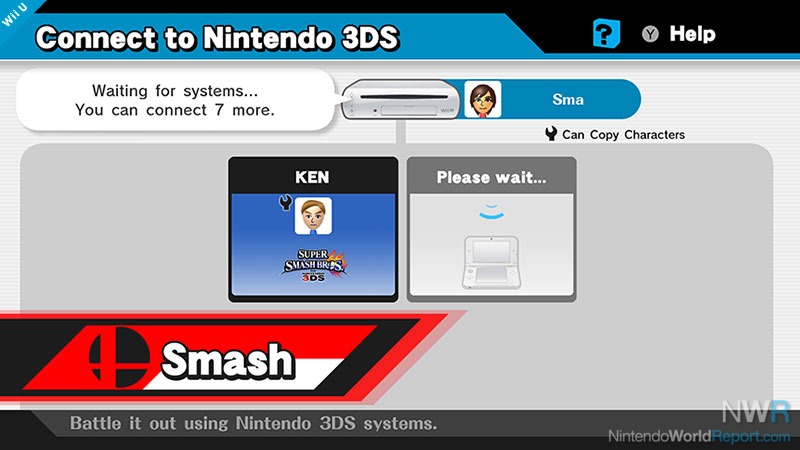 You'll need to link the 3DS version to the Wii U version to get them to work together. Luckily, this is easy. On the 3DS version, you simply select the Wii U option, and select the 3DS option on the Wii U version.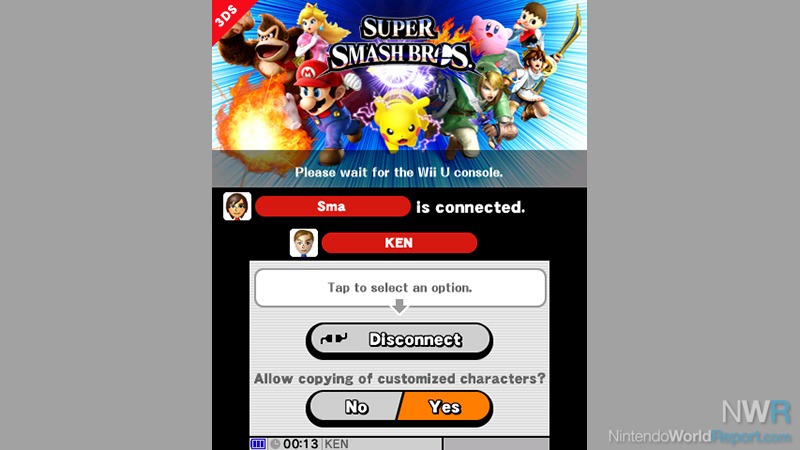 This is what the screen looks like on the 3DS version when you link it with the Wii U version. We included this hoping that it might work as a remedy when you don't have enough controllers.
Friday, 11/21/14: Wii U Version Release & Control Options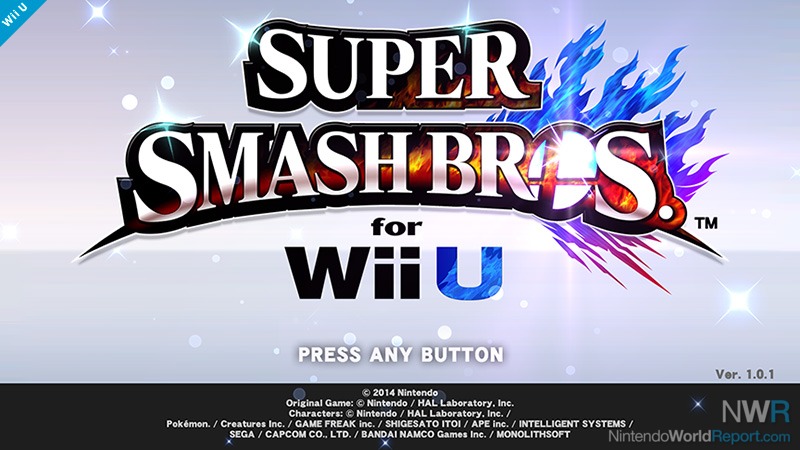 The day has finally arrived. Super Smash Bros. for Wii U is now available in the Americas!! I hope you'll enjoy this game's many modes and play it as you see fit.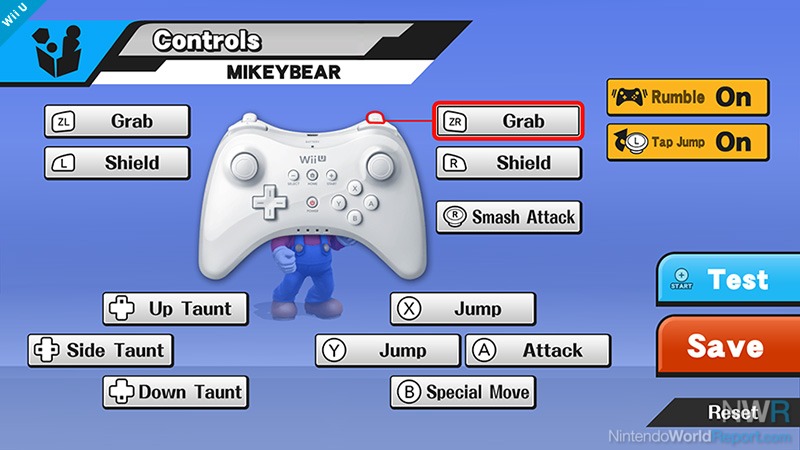 Here's a look at the controls screen for the Wii U Pro Controller. We needed to match the default settings for all controllers for buttons such as L and R, but there must be players out there that want to use the ZL and ZR Buttons for shielding. You can set the controls closer to the GameCube controller if you set the B Button for standard attacks and Y for special moves. Set up your controls however you like in Controls.