Get a glimpse of StreetSmash, Conquest Mode, a newly-revealed returning stage, and more!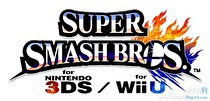 Welcome to This Week in Super Smash Bros., our weekly recap of the various updates, images, and information regarding the upcoming Super Smash Bros. games for Wii U and 3DS. Here's a look at what the game's creator, Masahiro Sakurai, shared with us this week, along with his comments.
Monday, 09/15/14: Conquest Mode (3DS version)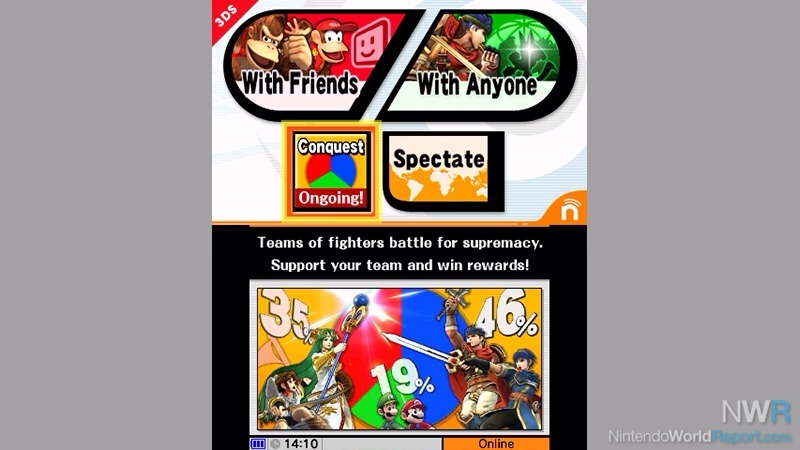 Now that the game is out in Japan, the Conquest mode will be available in online multiplayer in the Japanese version. This is what the title screen will look like for the overseas version. In this mode, the game aggregates global wins among specific teams during a limited time and determines the victor. If you choose a participating fighter from the With Anyone option, you'll automatically participate in Conquest. We'll be running Conquest in beta for a while.
Also, Conquest data where players seem to be losing on purpose will be removed from the calculations. And lastly, there's no point in working on this mode too much on your own, so don't overdo it…
Tuesday, 09/16/14: Gastly & Ghost (Smash Run enemies)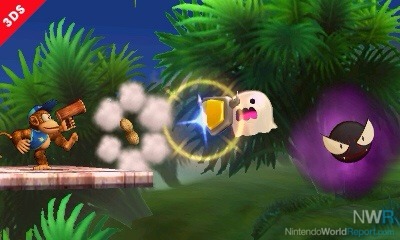 These two are a haunting pair. You can only attack Gastly using items, but the Ghost has a perfect guard and reflects your attacks. When you see a Ghost, make sure you use your grab. If you're playing with Diddy Kong, his Monkey Flip should work, too.
Wednesday, 09/17/14: StreetSmash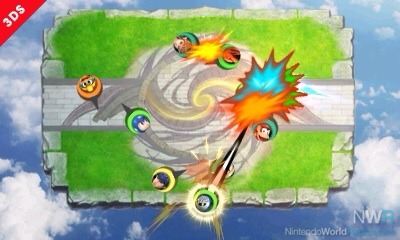 Here's a glimpse of StreetSmash. Make sure to set this up once you get the game. The more fighters you play against at once, the more loot you can earn.
Thursday, 09/18/14: Fighter Records (3DS version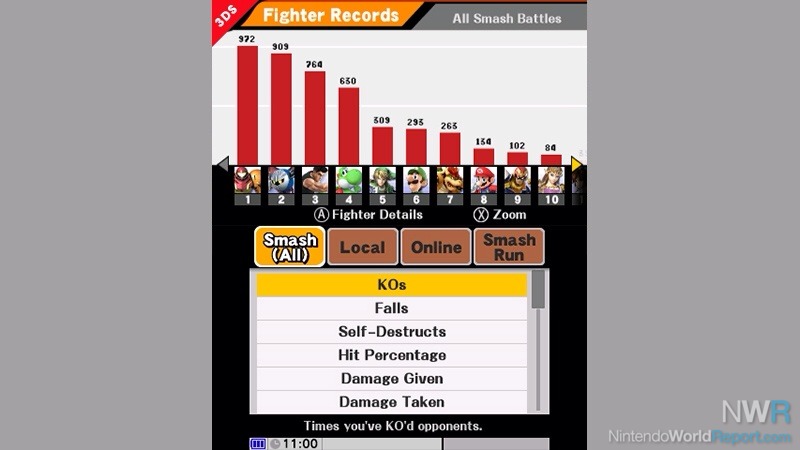 We've improved the Fighter Records window to make it easier to browse through. I'm assuming you'll be building up your records fast once you start playing the game.
Friday, 09/19/14: Castle Siege (Returning stage, Wii U version)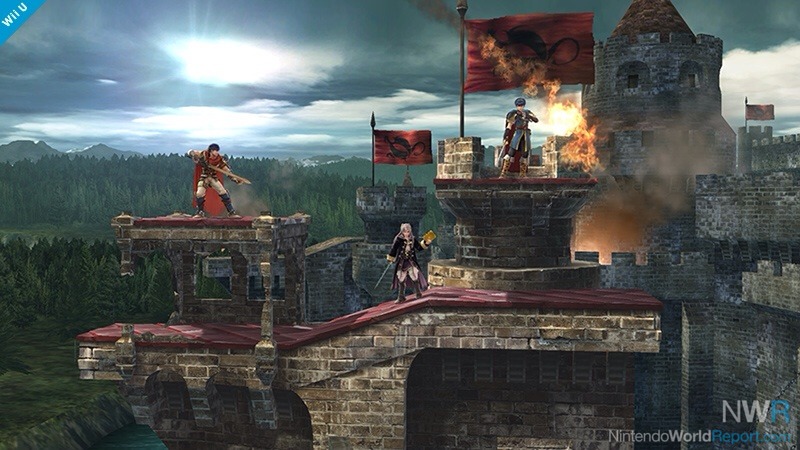 Well, I'd better post some pictures from the Wii U version once in a while, right? We've brought back the Castle Siege stage from Fire Emblem!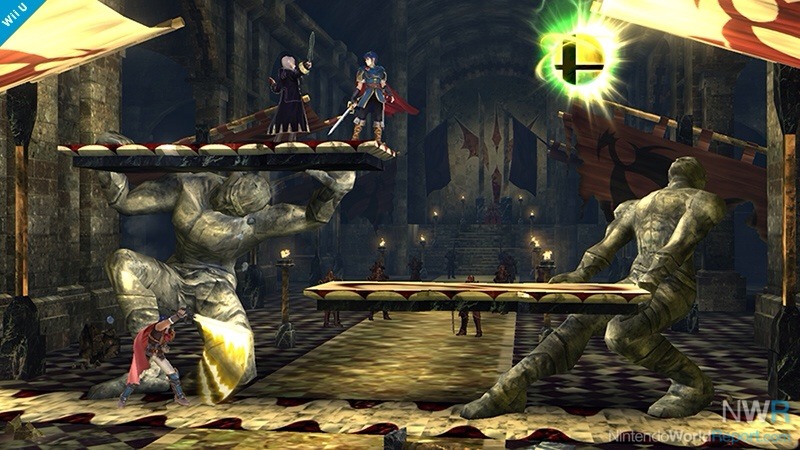 Most of the games in the Fire Emblem series have a different unique setting and have fields without much height, so it was hard to narrow down what venues to focus on. Castle Siege and Colosseum are two stages that aren't exclusive to specific games in the franchise.