Sakurai delivers two new stages, a new item, delicious Brewster's-brand coffee, and more in this week's update.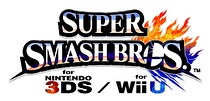 Welcome to This Week in Super Smash Bros., our weekly recap of the various updates, images, and information regarding the upcoming Super Smash Bros. games for Wii U and 3DS. Here's a look at what the game's creator, Masahiro Sakurai, shared with us this week, along with his comments.
Monday, 06/02/14: Mushroom Kingdom U (New stage)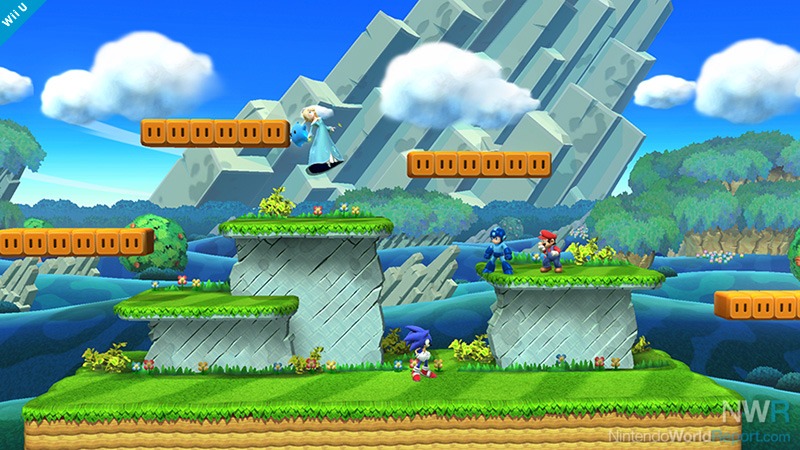 Here's a new Wii U stage, Mushroom Kingdom U! It brings to life the worlds of New Super Mario Bros. U.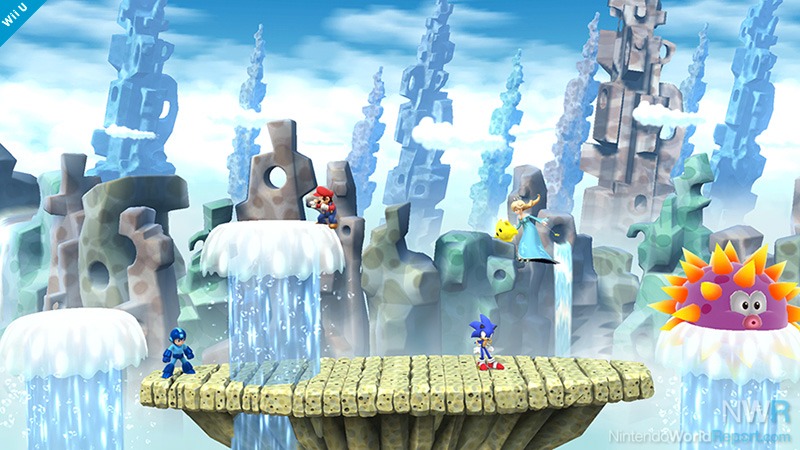 When Kamek casts a spell, the stage transforms drastically! That said, this is not what you would call a moving stage… …By the way, this stage will be playable in the demo version of the game for E3, a game expo that starts on June 10 in Los Angeles.
Tuesday, 06/03/14: Tortimer Island trophy (New trophy type)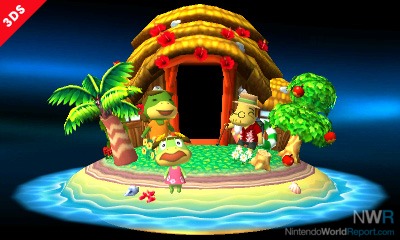 Some stages have been shrunk down and made into trophies, like this one of Tortimer Island for the 3DS version. I wish I could have a figurine like this in real life.
Wednesday, 06/04/14: Boomerang (New item)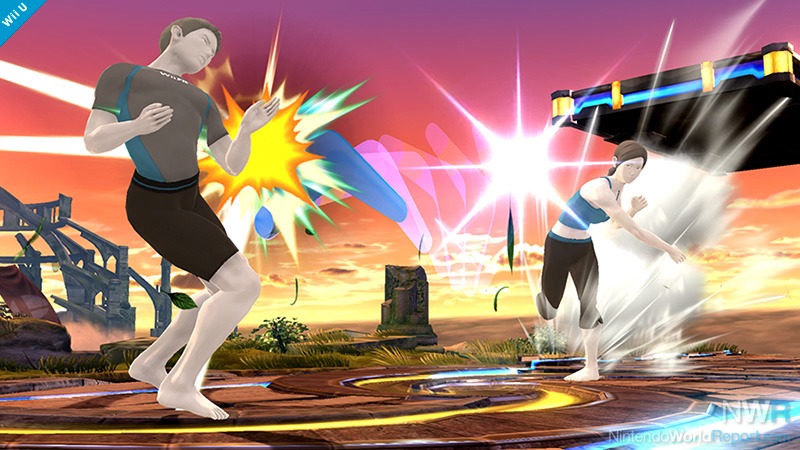 Here's a new item that we've thrown in--the boomerang. As you'd guess, it'll fly back into your hands after you throw it, and if you keep catching it, its attack power grows with each throw! However, opponents can nab the boomerang out of the air, so it might be an easier item to use in Smash Run.
Thursday, 06/05/14: The Roost (Town & City stage feature)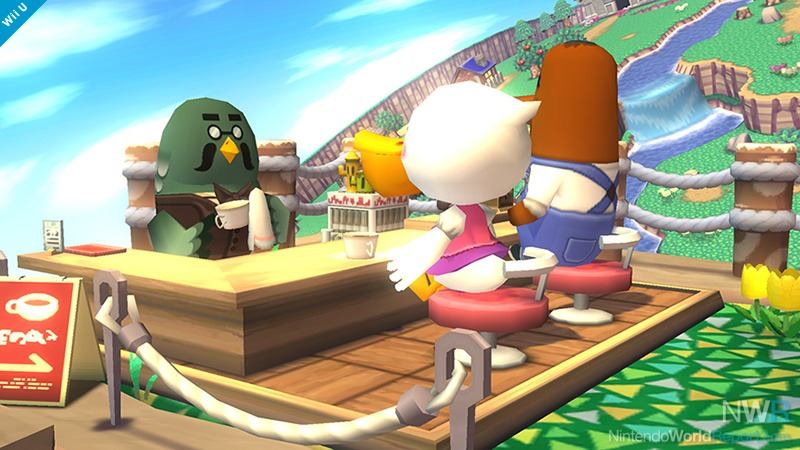 Brewster brings The Roost back to Smash Bros. Nothing beats watching a battle of famous fighters with a freshly brewed cup of coffee.
Friday, 06/06/14: Coliseum (New stage)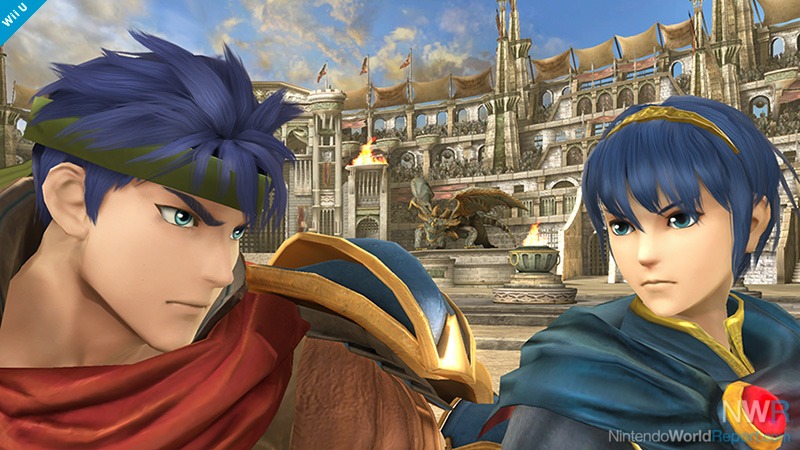 Here's Ike, Marth and…a brand-new stage!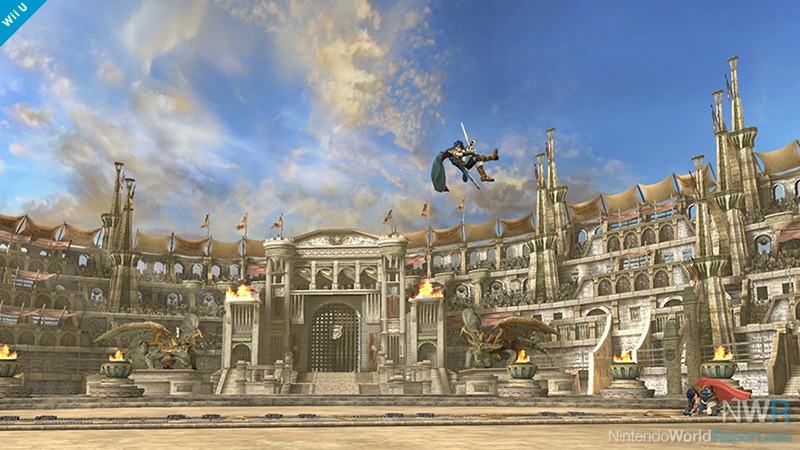 We've added a familiar setting from the Fire Emblem series, the Coliseum. In the original game, this place is filled with both hope and despair. There is machinery in the ground that activates variable platforms.