Another returning character as well as some new game mechanics await you in this week's roundup!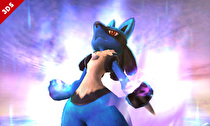 Welcome to This Week in Super Smash Bros., our weekly recap of the various updates, images, and information regarding the upcoming Super Smash Bros. games for Wii U and 3DS. Here's a look at what the game's creator, Masahiro Sakurai, shared with us this week, along with his comments.
Monday, 1/27/14: Rosalina (Character mechanic)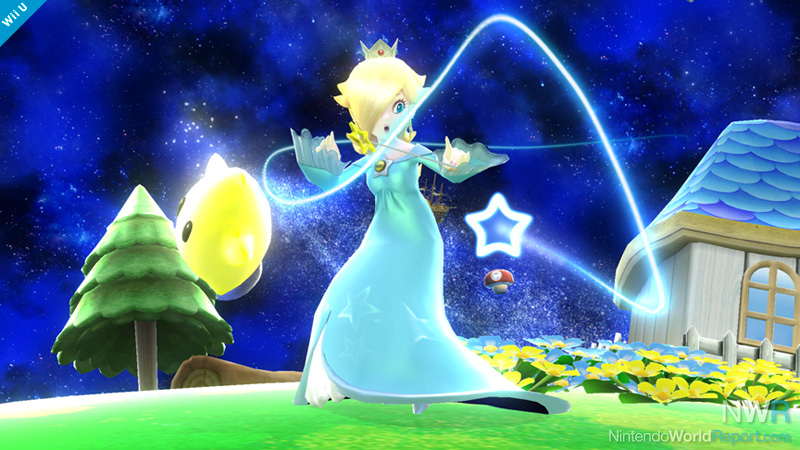 Rosalina's down special move, tentatively called the Gravitational Pull, sucks up items and weapons. Weapons will be disabled when using this move, of course. You have to shake the Wii Remote to perform this move in Super Mario Galaxy, but you won't need to do that in this game.
Tuesday 1/28/14: Beetle (Item)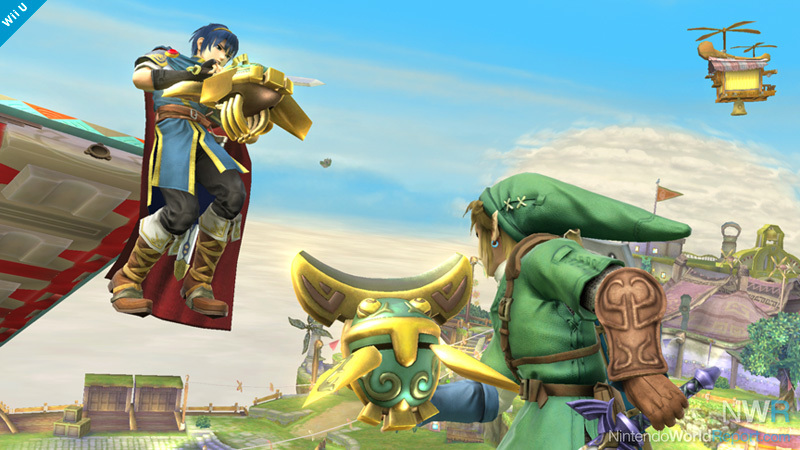 The Beetle item from The Legend of Zelda: Skyward Sword is a comical item that grabs characters and carries them into the air.
Wednesday, 1/29/14: Unknown Kid Icarus stage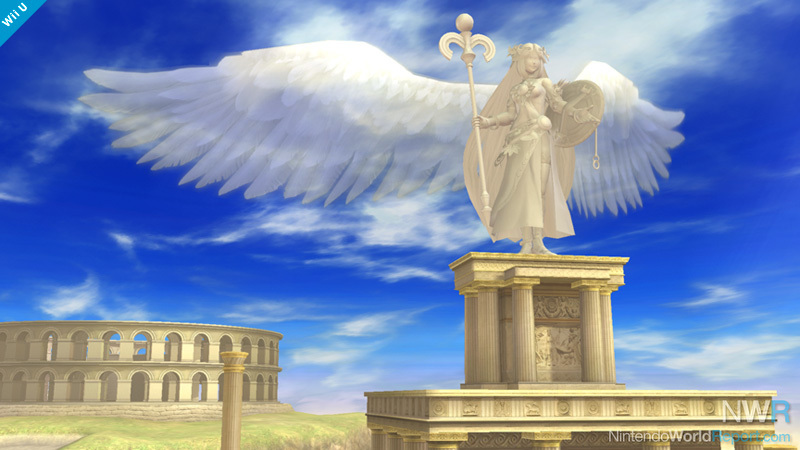 You can find this statue of the Goddess of Light in one of the stages. She's watching over the arena.
Thursday, 1/30/14: Link, Pit (Character mechanics)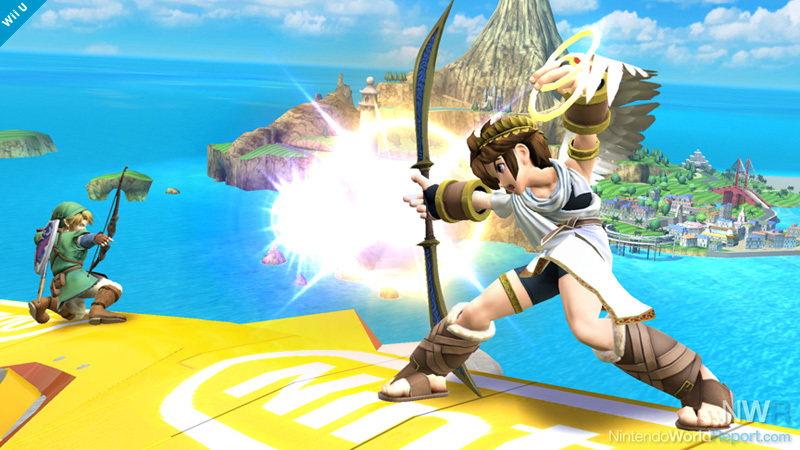 Both Link and Pit use bows, but when they fire simultaneously, their arrows meet and cancel out closer to Pit. Besides attack power and projectile speed, there are many elements that affect tactics, such as accuracy, vulnerability after attacking, and even seemingly unrelated features like a character's physical abilities.
Friday, 1/31/14: Lucario (Returning character)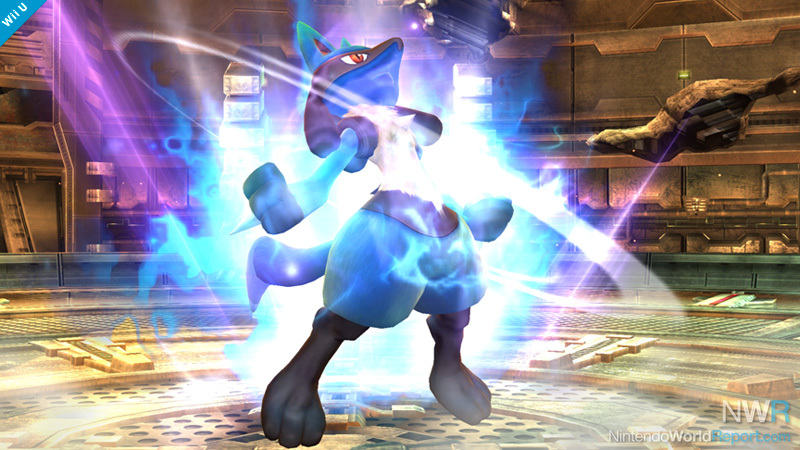 The heroic Aura Pokémon, Lucario, joins the battle!! We've increased the influence of Aura this time, so a damaged Lucario is truly a force to be reckoned with.
CHARACTER GALLERY: Lucario