Rosalina meets her match, Link sports some Skyward style, Nabbit runs amok, and more!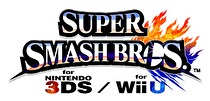 Welcome to This Week in Super Smash Bros., our weekly recap of the various updates, images, and information regarding the upcoming Super Smash Bros. games for Wii U and 3DS. Here's a look at what the game's creator, Masahiro Sakurai, shared with us this week, along with his comments.
Monday, 06/23/14: Rosalina and Pac-Land's Fairy Queen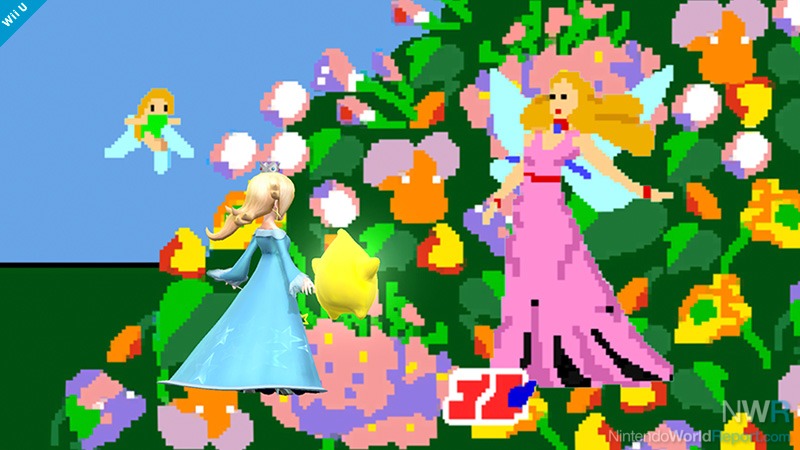 Is this a match made in heaven? Remember, no matter how big you may be, there is always someone bigger.
Tuesday, 06/24/14: Link (Alternate skin)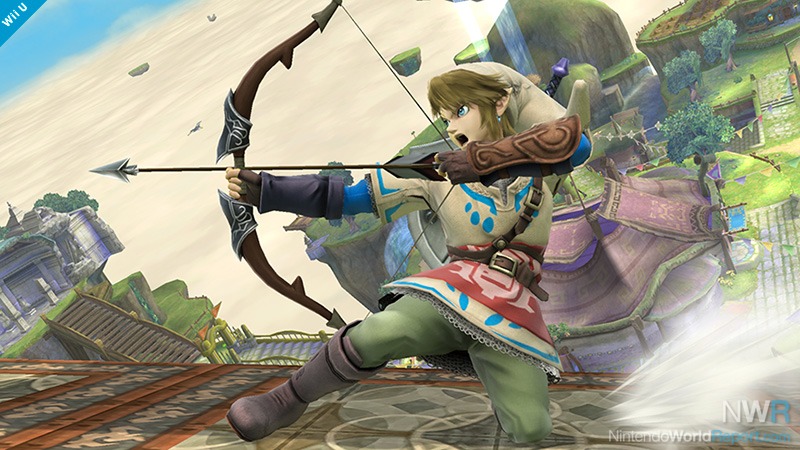 Here's Link in an outfit based on his ordinary clothes in Skyward Sword! The art style looks a little different, but the actual clothing model is still his usual tunic.
Wednesday, 06/25/14: Balloon Fight (3DS-exclusive new stage)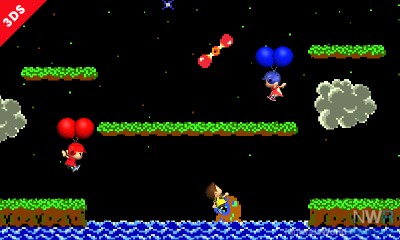 The all-time classic Balloon Fight returns to the modern age, now playable with four players. This is only a small piece of this jam-packed game.
Thursday, 06/26/14: Nabbit (Mushroom Kingdom U stage feature)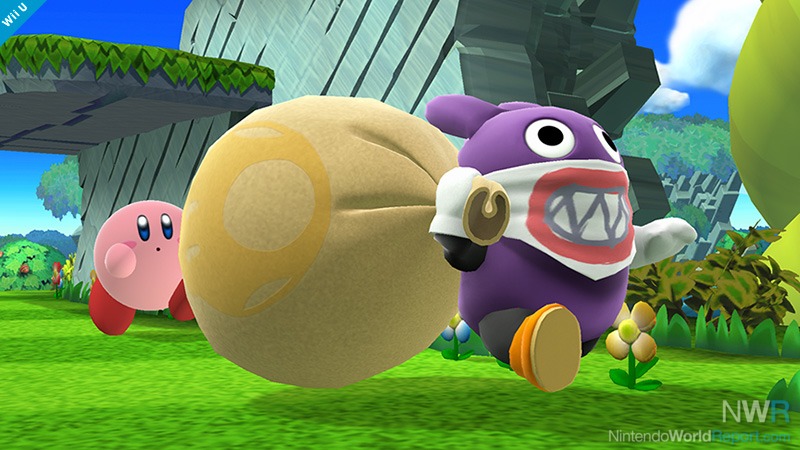 Here's Nabbit, who appears in the Mushroom Kingdom U stage. You can't see him, but Luigi is inside Nabbit's bag.
Friday, 06/27/14: Mii Fighters (New character customization)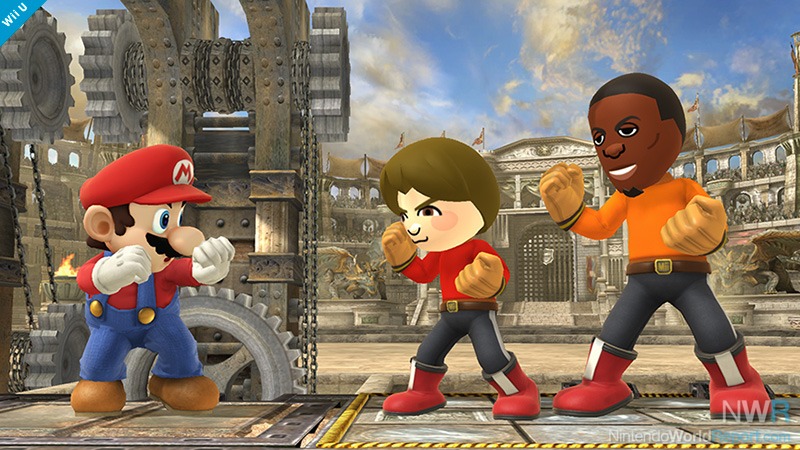 Some of the physical characteristics of Miis get carried over when you use them as Mii Fighters. The smaller ones become speed fighters and the bigger ones are more akin to power fighters.