Sakurai teases a mysterious new Wii U game mode, talks about Photo Studio, shows off new trophies, and more!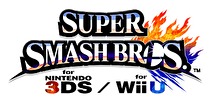 Welcome to This Week in Super Smash Bros., our weekly recap of the various updates, images, and information regarding the upcoming Super Smash Bros. games for Wii U and 3DS. Here's a look at what the game's creator, Masahiro Sakurai, shared with us this week, along with his comments.
Monday, 10/13/14: Bass, Treble, and Zero (Wii U trophies)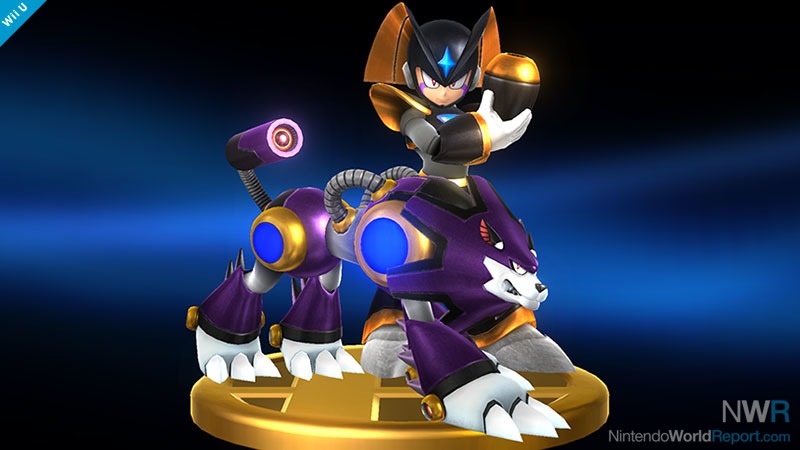 Here's Bass, a trophy for the Wii U version!! When I first saw this, I was really surprised by the quality of this trophy and Treble's presence. Even though this will only appear as a trophy, this was made from the ground up. Designers really are amazing.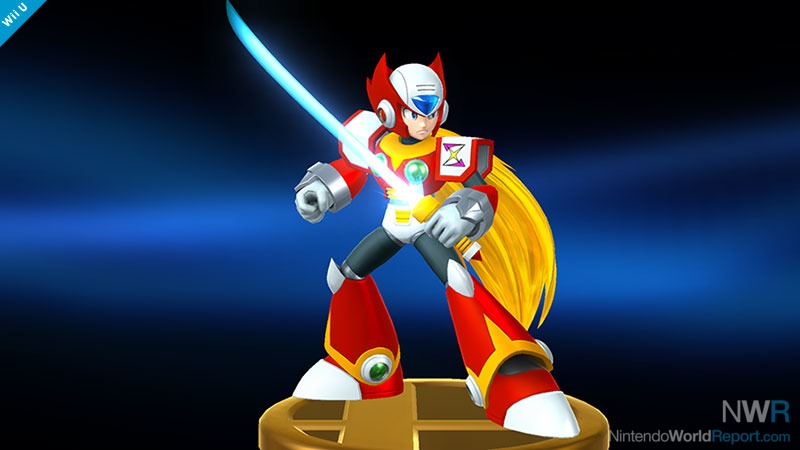 Zero's here too!! There are also trophies of Roll and Proto Man.
Tuesday, 10/14/14: Trophy Hoard (3DS version)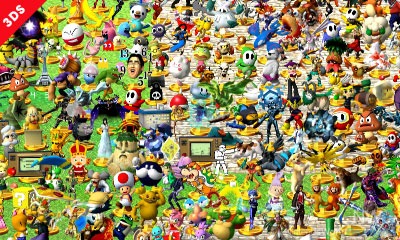 Now here's a challenge… Find Stalfos!! (Difficulty Level 3) This is a close-up of a specific area in the Trophy Hoard, but the search will be more challenging if you zoom out. You can change the alignment of these trophies by holding down a direction on the +Control Pad while you're entering Trophy Hoard.
Wednesday, 10/15/14: Mysterious mode teaser (Wii U version)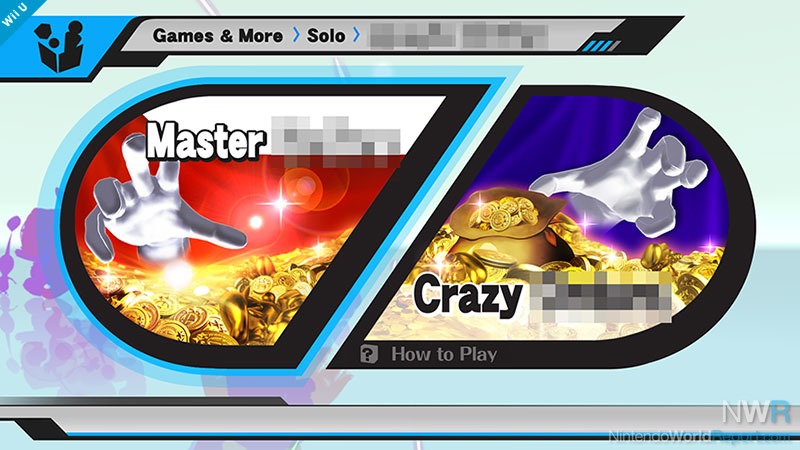 Now, what mode is this…?!
Thursday, 10/16/14: Tips (Wii U version)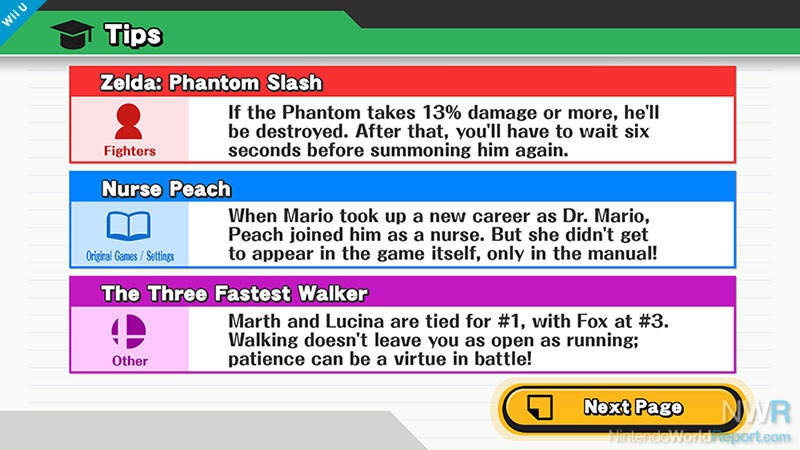 Tips will display in three columns in the Wii U version. There's more content, which includes descriptions of the original games. This game seems to never run out of easter eggs, even if you play it normally. Knowing that this will get translated into multiple languages, I shouldn't go overboard with the contents, though....
Friday, 10/17/14: Photo Studio and Zael trophy (Wii U version)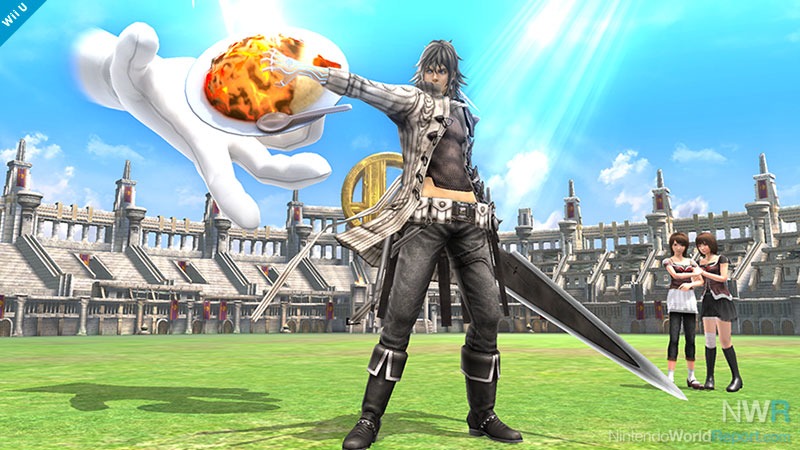 Zael from The Last Story grabs some Superspicy Curry from Master Hand. "No…! You mustn't let that curry lure you in…!!" In the Wii U version, you can take photos of dream collaborations and funny situations with your trophies in the Photo Studio.