Yet another Nintendo princess is confirmed to join the fight in this week's Smash Bros. roundup!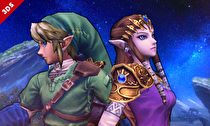 Welcome to This Week in Super Smash Bros., our weekly recap of the various updates, images, and information regarding the upcoming Super Smash Bros. games for Wii U and 3DS. Here's a look at what the game's creator, Masahiro Sakurai, shared with us this week, along with his comments.
Monday, 12/23/13: Peach, Rosalina, Mario (Character info)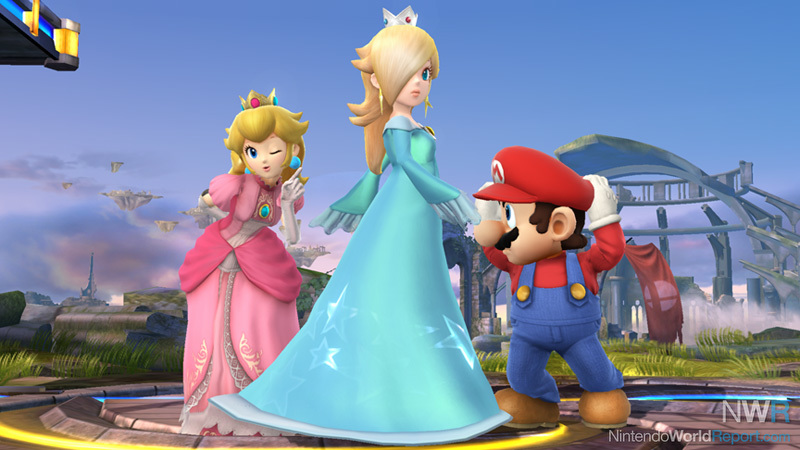 Rosalina's got height! She is seriously tall! However, she boasts an anti-gravity effect, so she's very light.
Tuesday 12/24/13: Rainbow Road (New stage)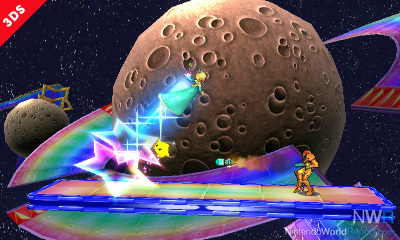 Happy Holidays! Here's a new 3DS stage--Rainbow Road! It can't be explained in one picture, but it's going to be a cruise-type stage.
Wednesday, 12/25/13: Starfy, Luma, Pikachu (Random screenshot)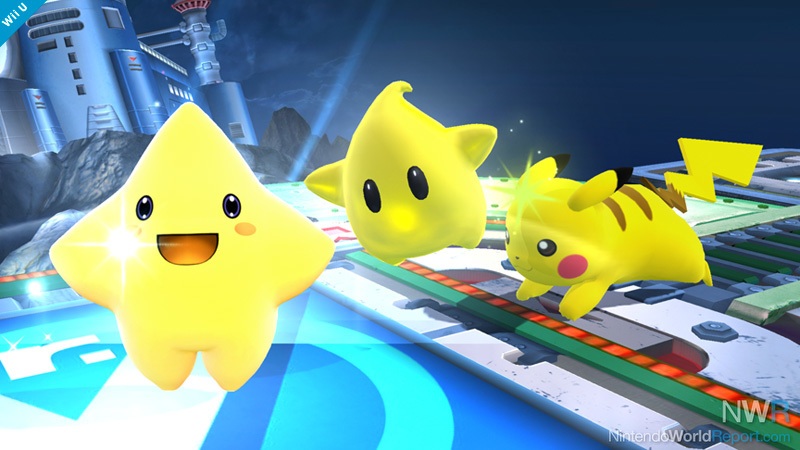 Yellow characters.
Thursday, 12/26/13: Princess Zelda (Returning character)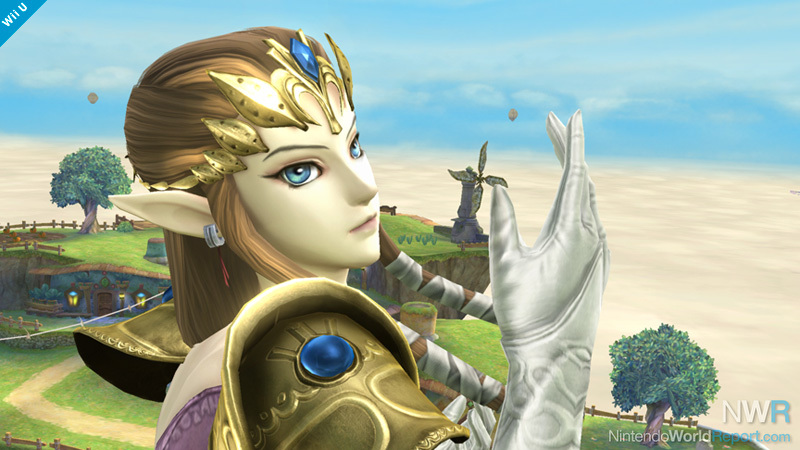 To celebrate the launch of The Legend of Zelda: A Link Between Worlds in Japan, Zelda joins the battle!! It's great to see so many female characters this time around.
Friday, 12/27/13: Battlefield (Miiverse update announcement)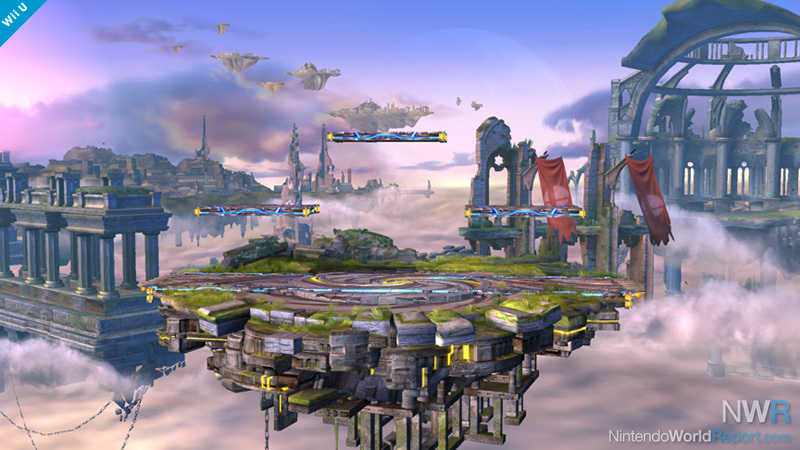 The pic of the day that runs Monday through Friday will be on break starting Dec. 27. I'll be back on Jan. 6, so I hope everyone has a happy new year!!
CHARACTER GALLERY: Princess Zelda