Sakurai bestows Fire Emblem characters galore, the official return of Captain Falcon, cats, and more!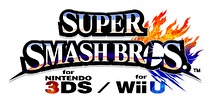 Welcome to This Week in Super Smash Bros., our weekly recap of the various updates, images, and information regarding the upcoming Super Smash Bros. games for Wii U and 3DS. Here's a look at what the game's creator, Masahiro Sakurai, shared with us this week, along with his comments.
Monday, 07/14/14: Rayman (New trophy)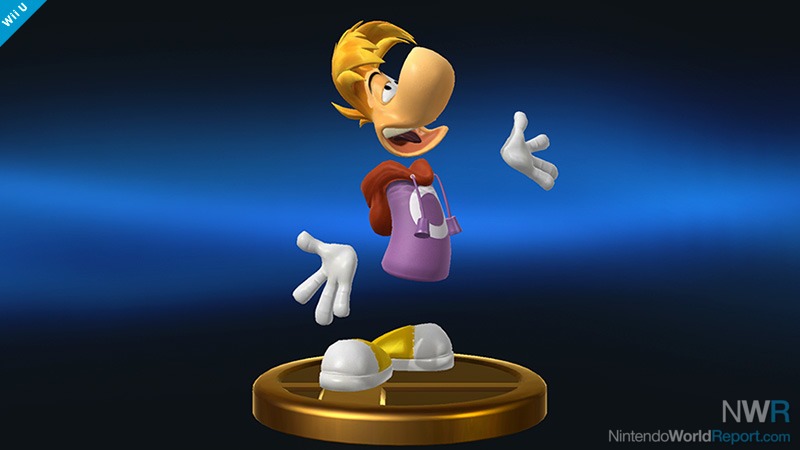 In order to make Rayman's trophy, we asked Ubisoft to share their references. We were expecting to receive 2D drawing references for Rayman, but to our surprise, they sent us data of a brand new 3D model that they rendered for this game!! And that was how this trophy was created. It takes a lot of work creating each model, so it's wonderful that the creators contributed their own efforts!!
Robin & Captain Falcon (New & returning fighters)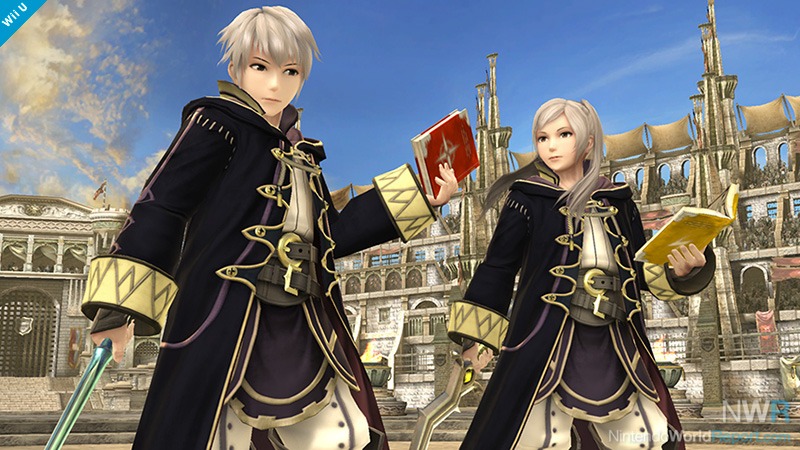 Robin, the avatar in Fire Emblem Awakening, joins the battle!! As a master of tomes and the Levin sword, Robin's not like any other swordfighter. You can also select Robin's gender when you play.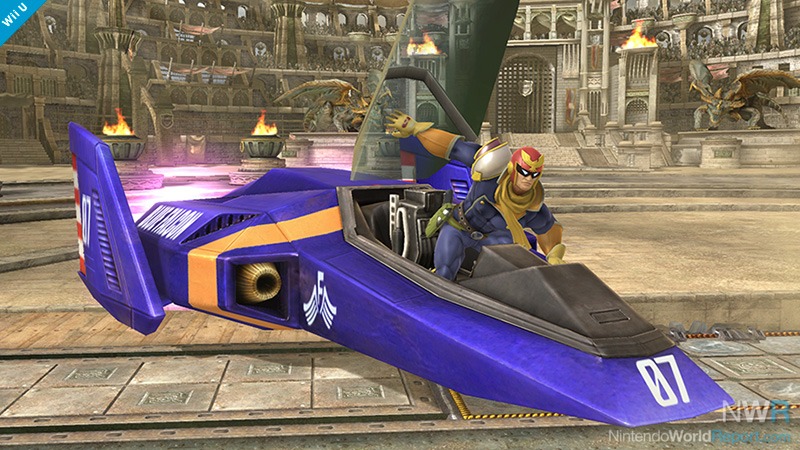 And welcome back, Captain Falcon!! When are you ever getting a new game of your own?
Character reveal video & illustration
In case you missed it, here's the character reveal video.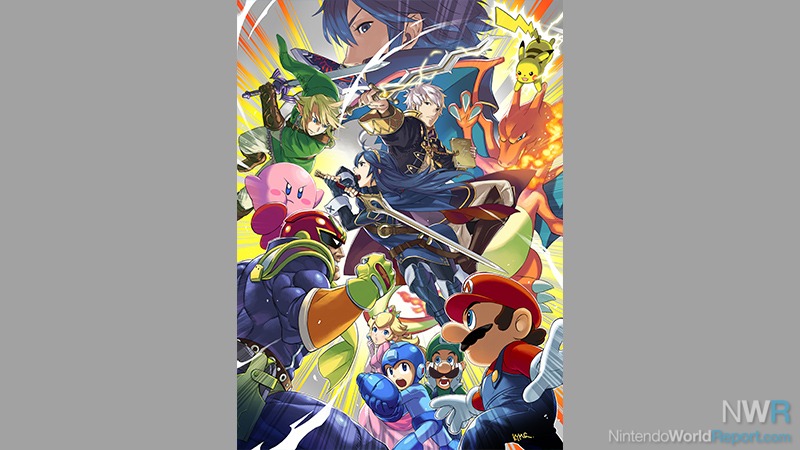 And here's an illustration celebrating the newcomers! This was drawn by Yusuke Kozaki, the illustrator for Fire Emblem Awakening. The character reveal movie was created by anima, which also worked on the movie sequences for the original game. We've really jumped into the world of "Awakening."
Tuesday, 07/15/14: Lucina (New fighter)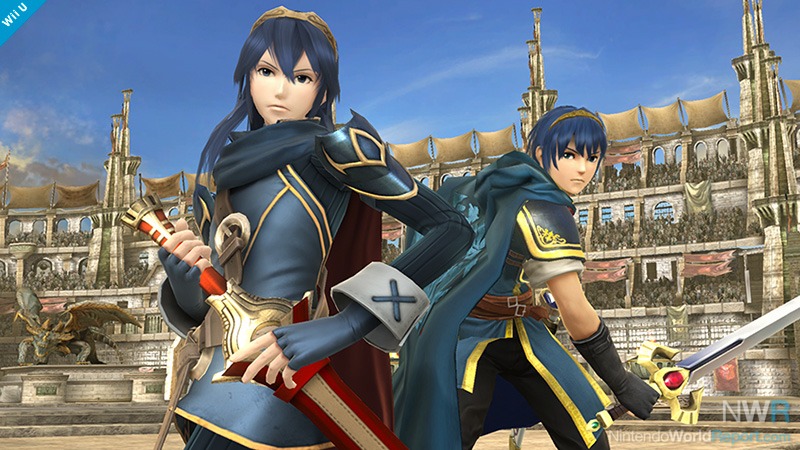 Along with Robin, Lucina joins the battle!! Her physical ablilites are identical to Marth's--it must be in her DNA. However, where Marth's power is concentrated in the tip of the sword, Lucina's attack strength is balanced throughout the weapon, which might make her easier to control. She's also a little bit shorter than Marth.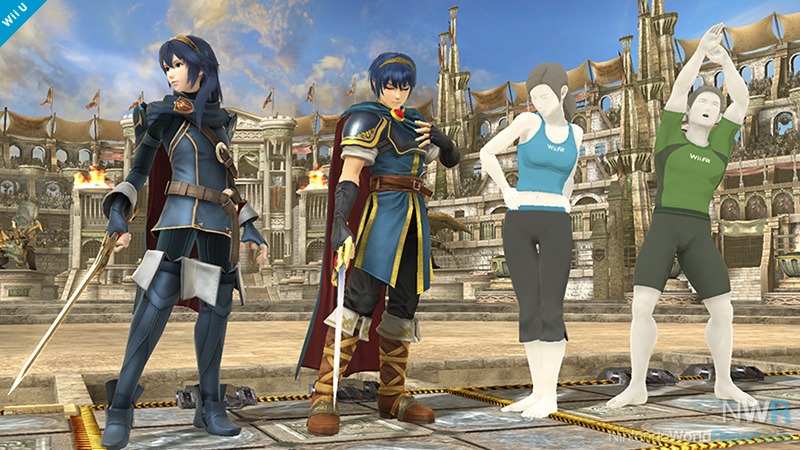 Wednesday, 07/16/14: Robin (New mechanics)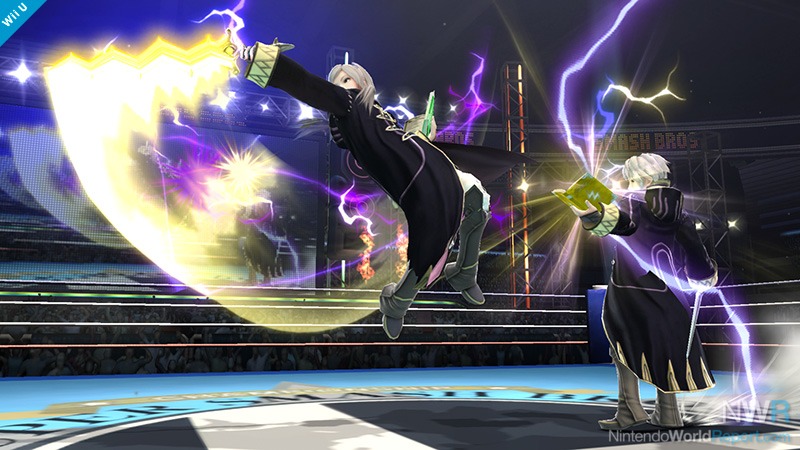 The Levin sword and tomes are Robin's life lines. The Levin sword can be activated by using smash attacks--you can even activate these moves in midair! However, just like in the original game, the Levin sword can be used only a limited number of times before it breaks, at which point it takes some time to regenerate. When the Levin sword is unavailable, Robin fights using the bronze sword.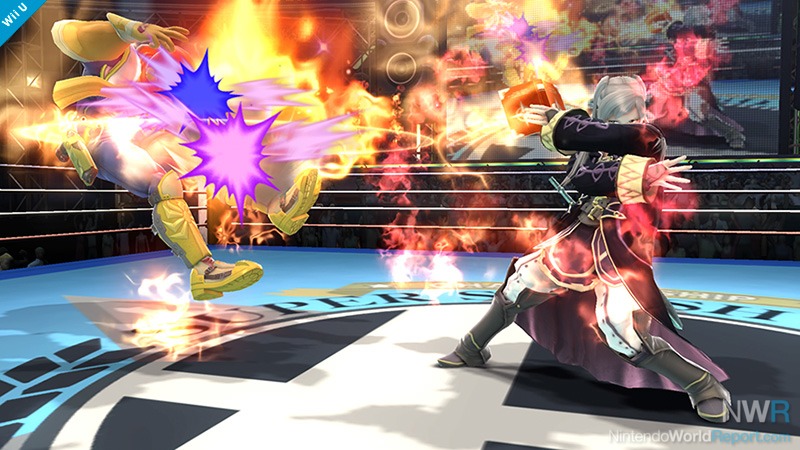 The way Robin launches Arcfire is kind of crazy—he or she calls down a bolt of flame from above, then launches a pillar of fire! By the way, Robin's tome changes with each special attack.
Thursday, 07/17/14: Living Room (New 3DS stage features)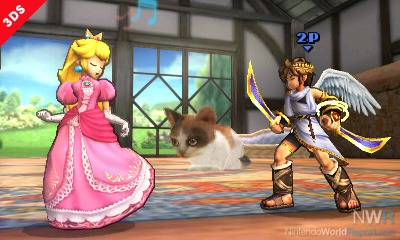 We have Nintendogs plus cats! How could we forget them? Just FYI, there are about five dog breeds in this game. This was me, reporting from the 3DS-exclusive stage, Living Room.
Friday, 07/18/14: Screen & Star K.O.s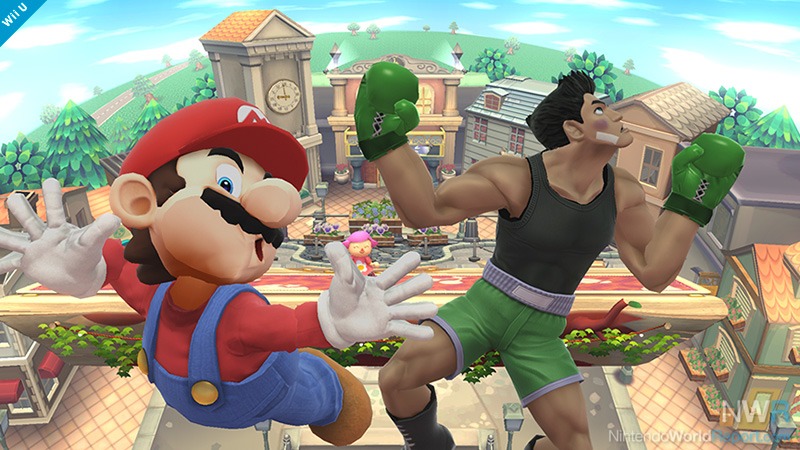 Here's a Screen K.O. shot. There are also patterns where players will disappear into the sky for Star K.O.s, but as a match's time limit approaches, those K.O.s will not occur anymore.
CHARACTER GALLERIES