Sakurai details 3DS bottom screen functionality, steamy Yoshi action, and an Ike Eruption!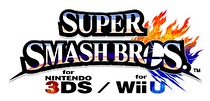 Welcome to This Week in Super Smash Bros., our weekly recap of the various updates, images, and information regarding the upcoming Super Smash Bros. games for Wii U and 3DS. Here's a look at what the game's creator, Masahiro Sakurai, shared with us this week, along with his comments.
Monday, 5/26/14: Revival Platforms (Returning feature update)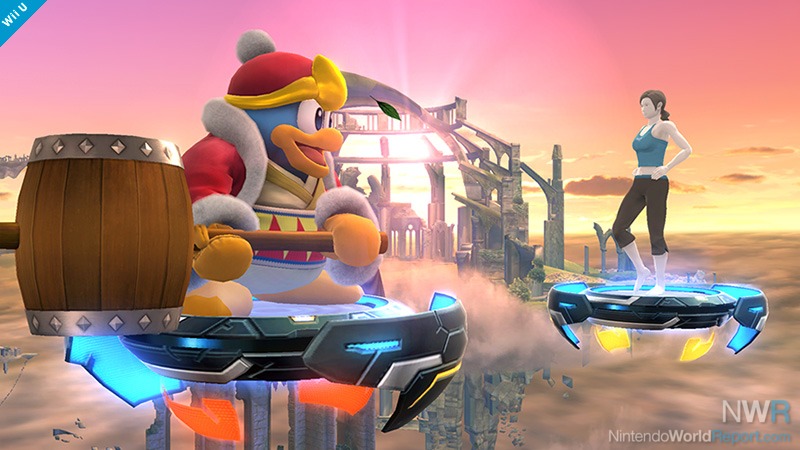 Here's a look at the revival platforms. The color of the bottom mechanism changes from yellow to red to warn you how much time you have left before you drop into the fray.
Tuesday, 5/27/14: Rocket Belt (New item)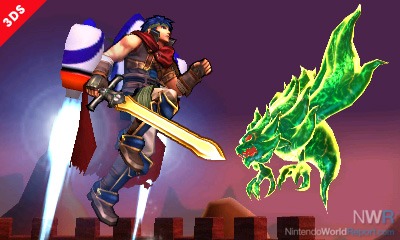 The rocket belt from Pilotwings lets you fly upward by jumping. This is a really useful item for characters that have weaker recoveries. By the way, is that cape fireproof?
Wednesday, 5/28/14: Steam (New heavy damage indicator)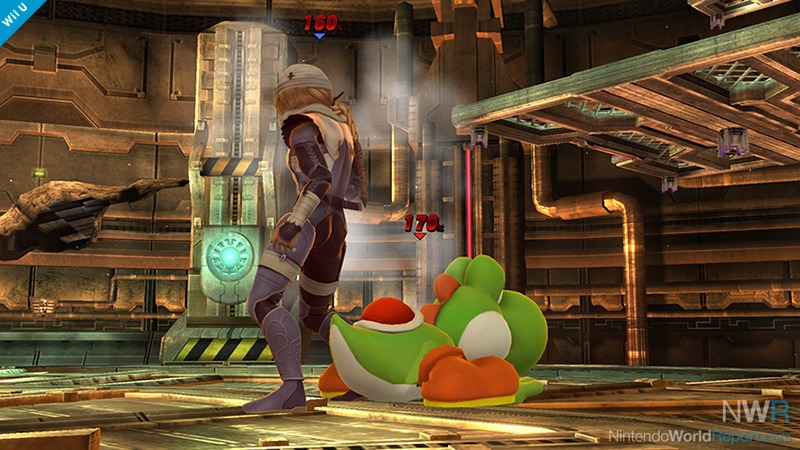 Characters that have heavy damage slowly start to emit steam. When your opponent starts to get nice and smoky, give 'em a solid attack!
Thursday, 5/29/14: Eruption (Returning move for Ike)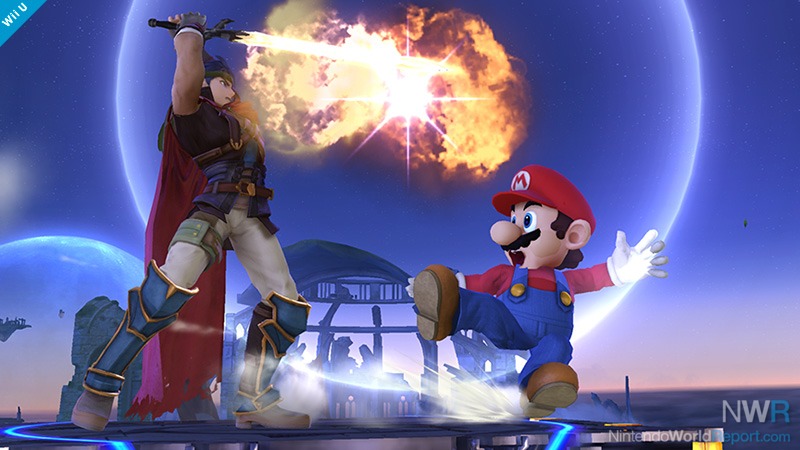 You can charge up Ike's Eruption attack by holding the button down, but remember to release it right before it fully charges to avoid recoil damage. Let go of the button at the moment the sword shines!
Friday, 5/30/14: 3DS bottom screen functionality (New feature)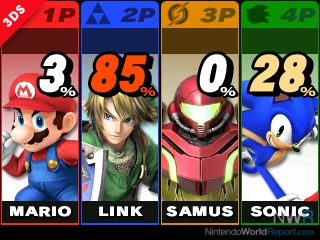 Here's a first look at the bottom-screen display for the Nintendo 3DS. Your name will appear in the area above the accumulated damage. And if you tap one of the fighter displays…!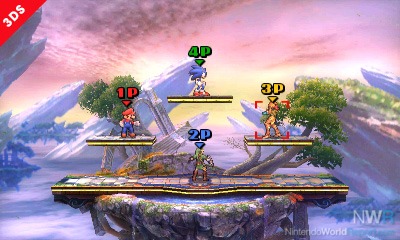 …You can highlight that fighter on your screen. This is useful when you want to get back at a particular opponent. You can also highlight yourself if you need to keep better track of where you are. This is a great benefit to having your own individual screen.