Welcome, new galax-- erm I mean character, to this week's Super Smash Bros. roundup!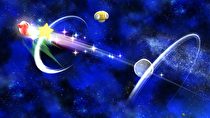 Welcome to This Week in Super Smash Bros., our weekly recap of the various updates, images, and information regarding the upcoming Super Smash Bros. games for Wii U and 3DS. Here's a look at what the game's creator, Masahiro Sakurai, shared with us this week, along with his comments.
Monday, 12/16/13: Pit, Villager (Random Screenshot)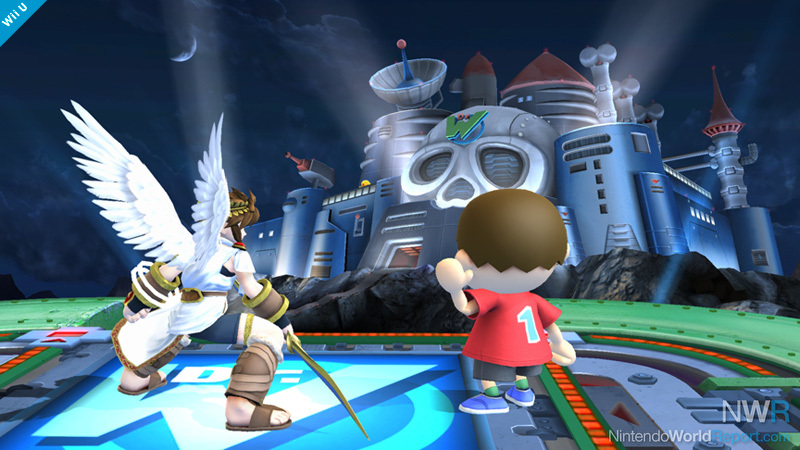 Uh-oh, someone's observing from afar. That's no good. The Yellow Devil will come flying in from the background.
Tuesday 12/17/13: Spirit Tracks (Stage info)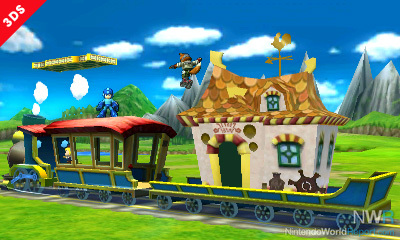 In the train stage, the rear car can change during battle. It'll detach and move backward, so be careful! This pic features the Linebeck Trading Company, which is being transported for some reason.
Wednesday, 12/18/13: Peach, Link (Random Screenshot)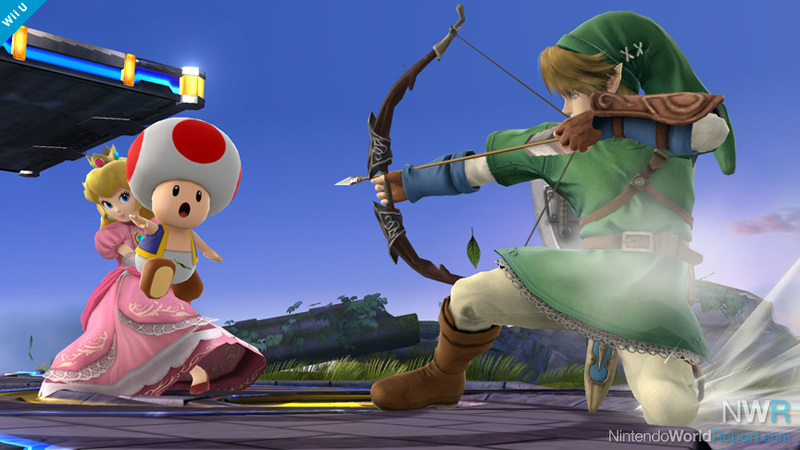 N-now wait a second, let's talk this through! We don't wanna miss today's Nintendo Direct, right?
Princess Rosalina & Luma (Character Reveal)
Without further ado, a new fighter from a faraway galaxy joins the battle! The video is also a must-see!
Thursday, 12/19/13: Princess Rosalina & Luma (Character info)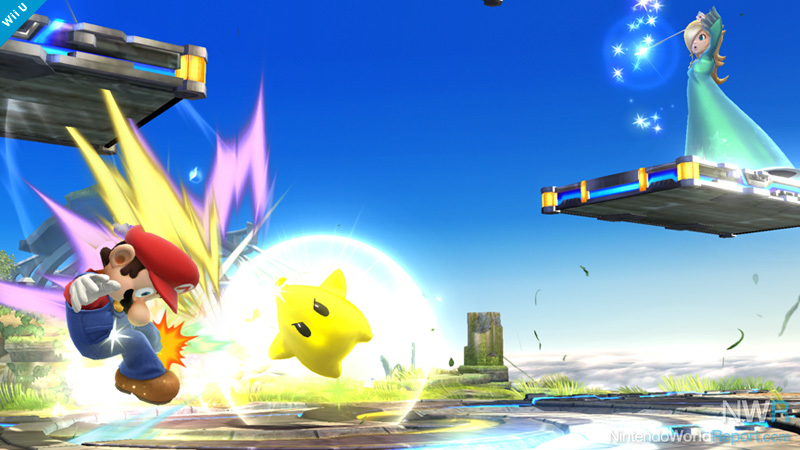 Rosalina and Luma can be right by each other or set farther apart. They're both controlled by the player, so a smash attack can be done from far off. Remote control all the way!
Friday, 12/20/13: Princess Rosalina & Lum (Character info)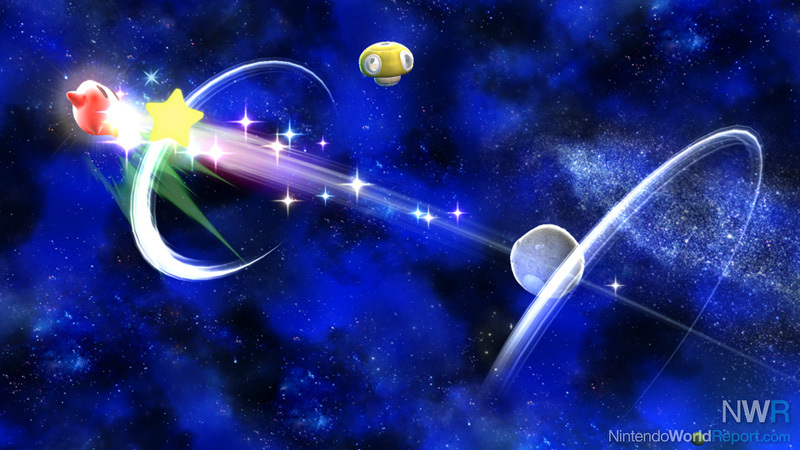 A Luma becomes a star. Lumas are tough, but can also be blown away. Luckily, there's an infinite number of them.