Diddy Kong returns, and bottles replace hearts in this week's Smash Bros. roundup!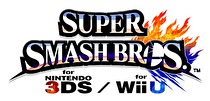 Welcome to This Week in Super Smash Bros., our weekly recap of the various updates, images, and information regarding the upcoming Super Smash Bros. games for Wii U and 3DS. Here's a look at what the game's creator, Masahiro Sakurai, shared with us this week, along with his comments.
Monday, 2/17/14: Little Mac (Character mechanic)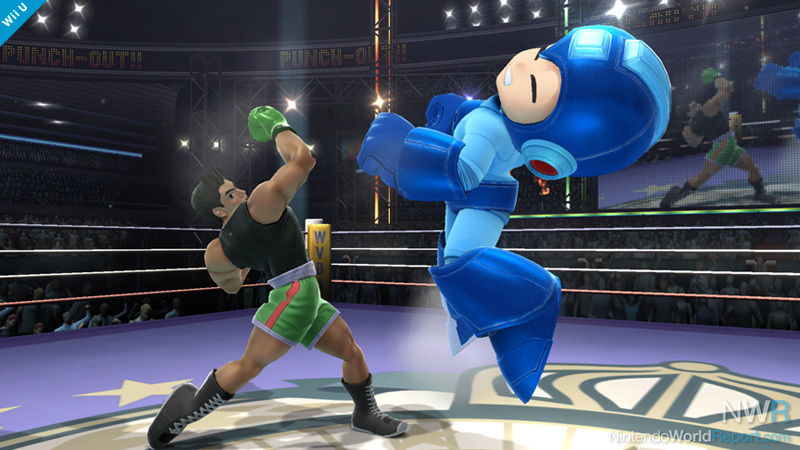 Little Mac can deliver some solid punches while fighting on the ground.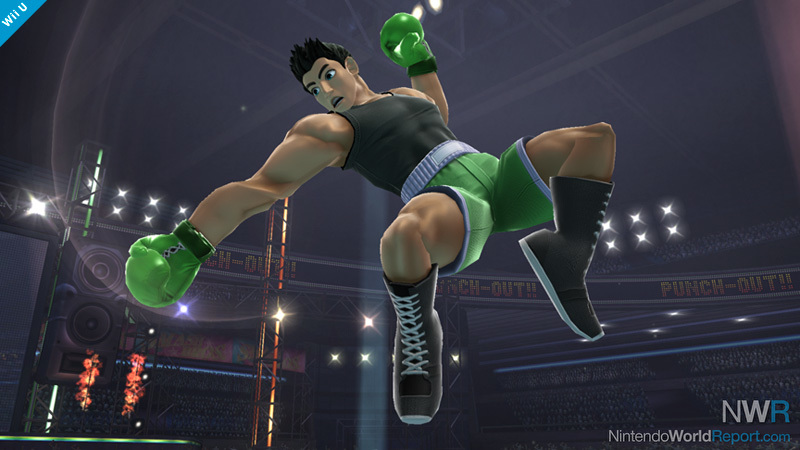 ...However, he's not the strongest fighter while airborne. Try keeping his feet on the ground and avoid being blasted into the air when you use him in battles.
Tuesday 2/18/14: Bottle (Item)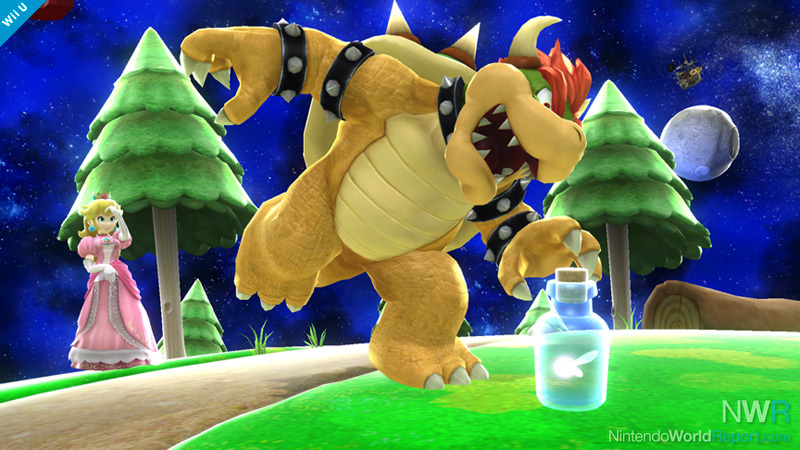 Hey look, a bottle!! This is a special item that can even heal fighters who have accumulated over 100% damage.
Wednesday, 2/19/14: Nintendogs (Stage info)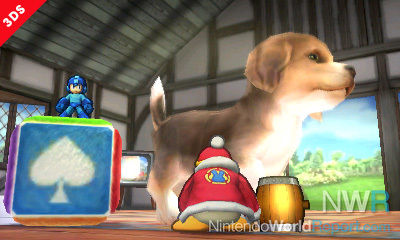 This dog is huge… Wait, no, the playable characters are small. The Smash Bros. series doesn't always stay true to scale.
Thursday, 2/20/14: Little Mac, Samus (Character info)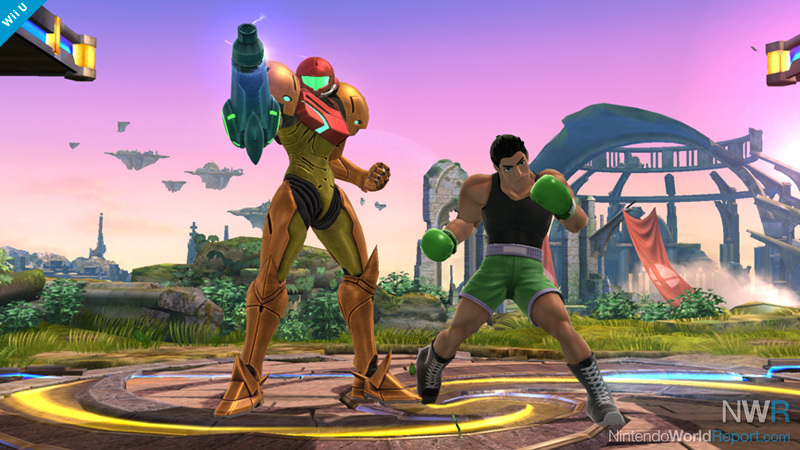 As shown in Little Mac's debut video, here is the height difference between Samus and Little Mac. He's used those mighty green gloves to punch out many challengers bigger than himself.
Friday, 2/21/14: Diddy Kong (Returning character)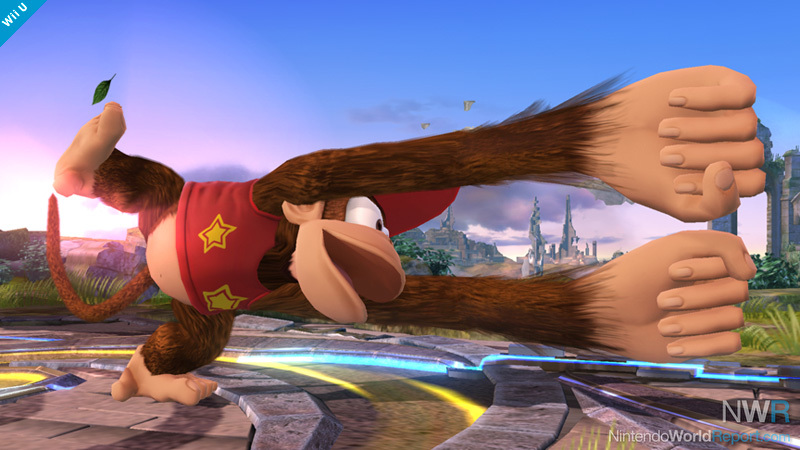 Donkey Kong Country: Tropical Freeze is out now in Europe and North America! ...And to celebrate, Diddy Kong joins the battle!! We've increased Diddy Kong's flexibility this time. This picture shows how far his punches stretch during his strong side attack.
CHARACTER GALLERY: Diddy Kong