We're back after a week off to bring you two times the usual dose of Smash Bros. info, pics, and music.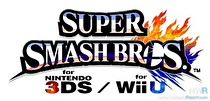 Welcome to This Week in Super Smash Bros., our weekly recap of the various updates, images, and information regarding the upcoming Super Smash Bros. games for Wii U and 3DS. We skipped out on last week's entry, so here's a look at what the game's creator, Masahiro Sakurai, shared with us over the past two weeks, along with his comments.
Monday, 09/01/14: Riki (Assist Trophy)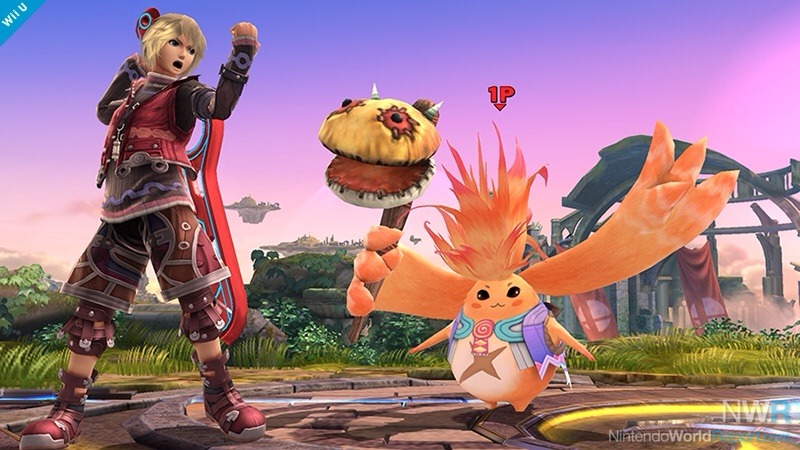 The legendary hero Riki appears as an Assist Trophy and in Shulk's Final Smash!! As an Assist Trophy, he uses many arts like Happy Happy, Freezinate, and Yoink! He sounds a bit like Tingle…but don't worry, Tingle will make an appearance too.
By the way, a cursor will appear above Assist Trophies and Pokémon to indicate which fighter is its ally. Now you can tell right off the bat who it belongs to!!
Tuesday, 09/02/14: All-Star Mode (3DS version)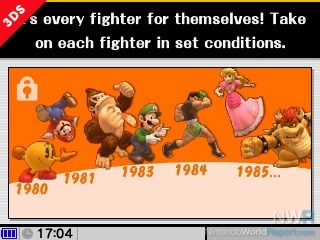 This time, you can challenge every fighter in All-Star Mode from the moment you turn on the game!! This is a survival battle with limited recovery items and no option to continue. However, this mode will be incomplete until you've unlocked every fighter... Until then, you can only play against characters that are already available. This is a picture of the bottom-screen menu, with a padlock indicating that the mode is still incomplete.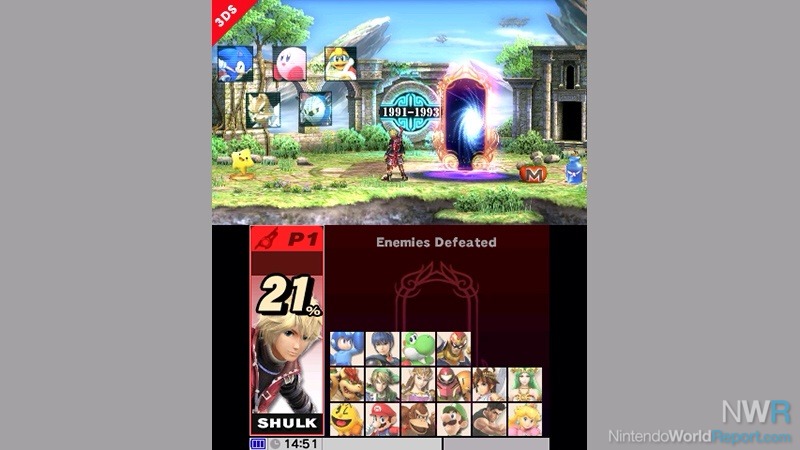 In these battles, multiple opponents appear in one stage, and you clear the battle by defeating a number of them. The rest area that appears between battles displays the next opponents and the year the characters made their first appearances, and it also holds recovery items and an occasional reward. The characters you fight against appear pretty much in chronological order. Behold, the history of Nintendo games!!
Wednesday, 09/03/14: Alternate Colors & Outfits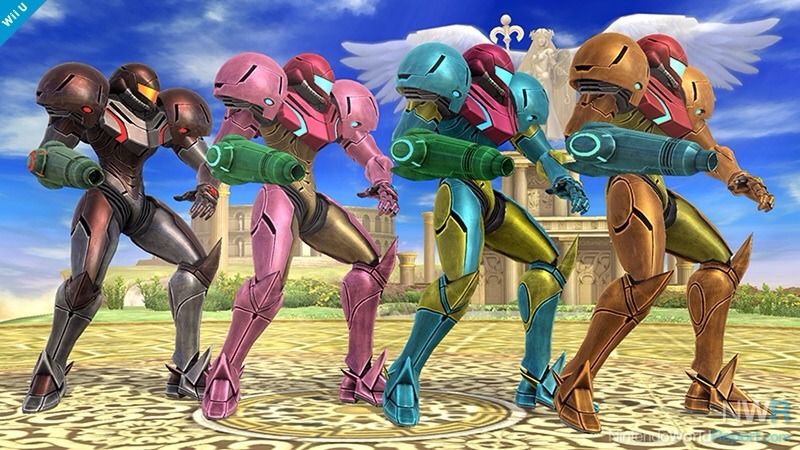 Until now, you were only able to choose from four, or sometimes five or six colors for each character. This time, though, all characters have eight colors to choose from! The first four color schemes for Samus are based off her Varia Suit, Fusion Suit, Gravity Suit from Super Metroid, and the Dark Suit.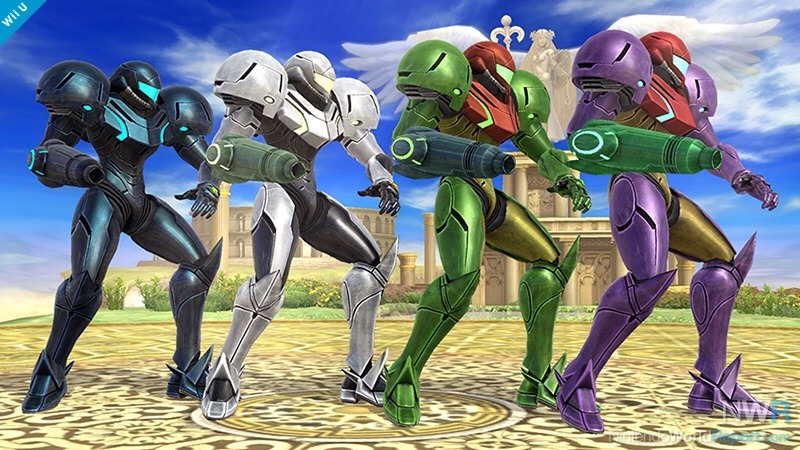 …And here she is in the color schemes of the Gravity Suit from Metroid Prime, Green Samus (a regular in the Smash series), the Light Suit, and Dark Samus. A total of eight colors.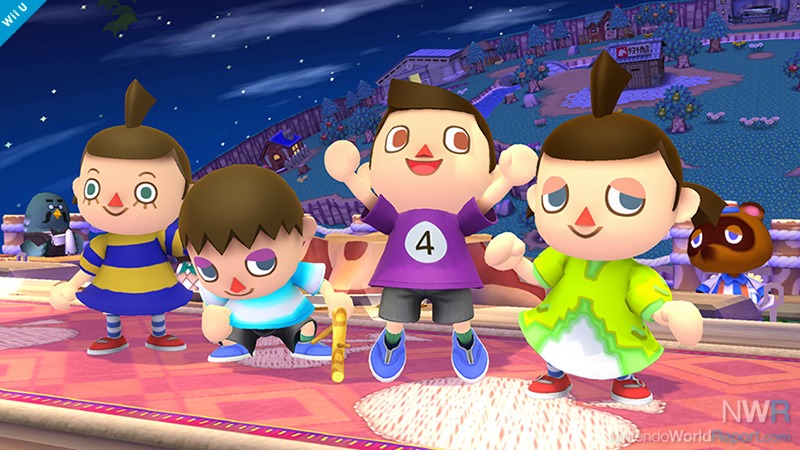 You can choose between four male and four female Villagers to play with. The designs for their faces and clothes are different. And here are the four Villagers we haven't shown you yet.
Thursday, 09/04/14: Smash Run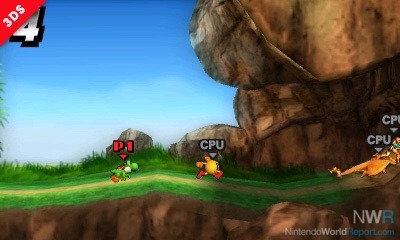 Here's one of the final battles in Smash Run, called "Run!" As you'd expect, it involves you dashing toward the finish line. In general, the fighters who are fast by default, equipped with speed-boosting equipment, and powered-up with speed boosts over the course of that Smash Run will have the advantage. However, speed isn't the only factor that will determine who will be victorious...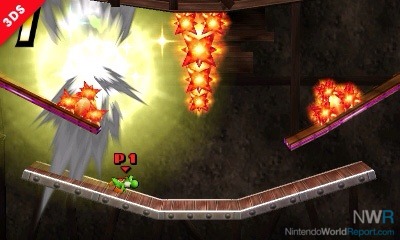 Those red things in the picture are called danger zones, and if you touch one, you'll get penalized by respawning farther back in the stage!! The danger zones disappear after someone else touches them, so fighters following those in the lead will have an advantage. You can still find speed boosts throughout the stage, so it'll be a heated battle 'till the end!!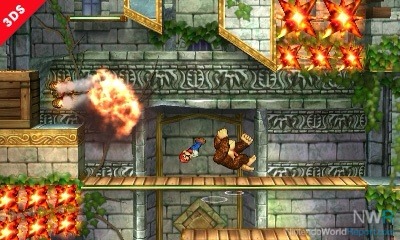 Here's another final battle called "Climb!" Obviously, those that can jump or fly higher will have the advantage, but they also have to avoid the danger zones!! It gets pretty challenging if you've boosted your speed too much, as well. Everyone really gets into this when playing multiplayer.
Friday, 09/05/14: Games & More (3DS version)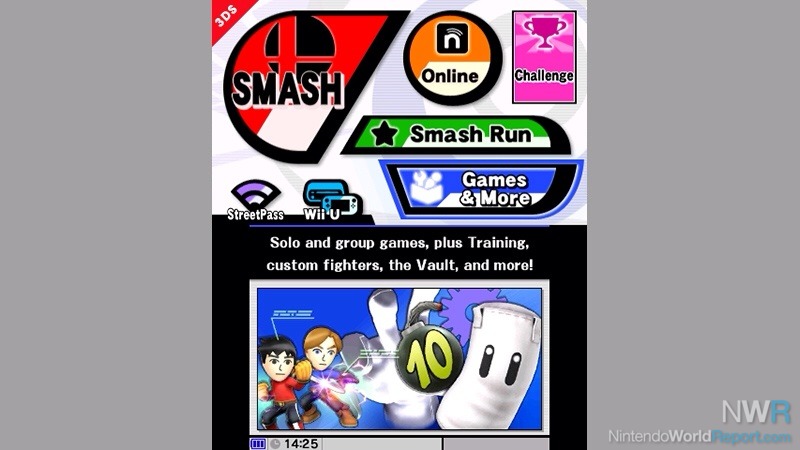 So what is this Games & More option in the menu? I assume that some people may use this mode the most.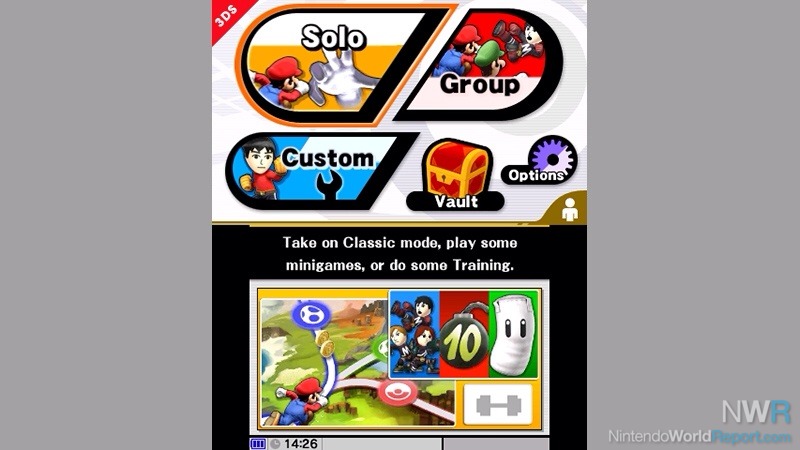 This is what you see after you click on Games & More. There are many modes to choose from. There's the Options button, too.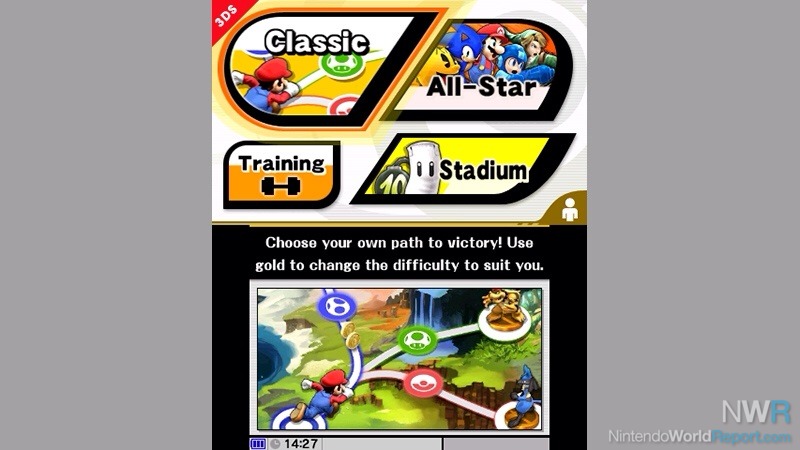 Futhermore, this is what the screen looks like after you click on Solo. In the Stadium, you can find the Home-Run Contest, various Multi-Man Smash challenges, and Target Blast!
Monday, 09/08/14: Vault (3DS version)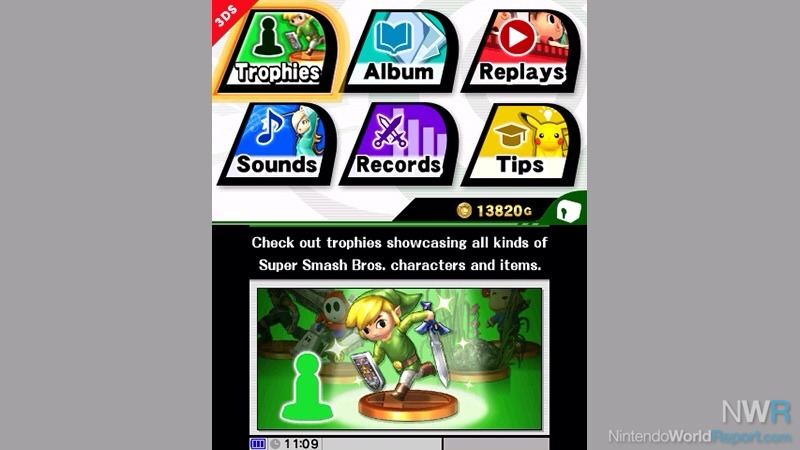 This is what the view looks like within the Vault. Your Trophies collection will start off with one randomly selected trophy. In your Album, you can view pictures you've taken of fighters posing. Photos taken with the 3D Depth Slider on will take photos in stereoscopic 3D, and photos will be in 2D when they're taken with that feature turned off.
Tuesday, 09/09/14: Classic Mode (3DS version)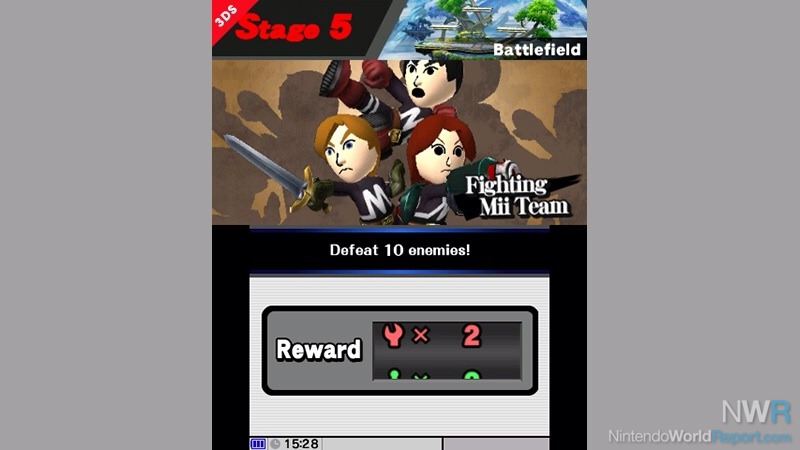 In Classic mode, a roller spins before every stage to determine your reward. Rewards in red are for customization, green ones are trophies, and yellow means precious gold. Of course, if you raise the intensity, the abundance of these rewards will increase quite a bit, too. You can be rewarded in every stage, so in that way this mode might be a little more generous compared to previous games in the series.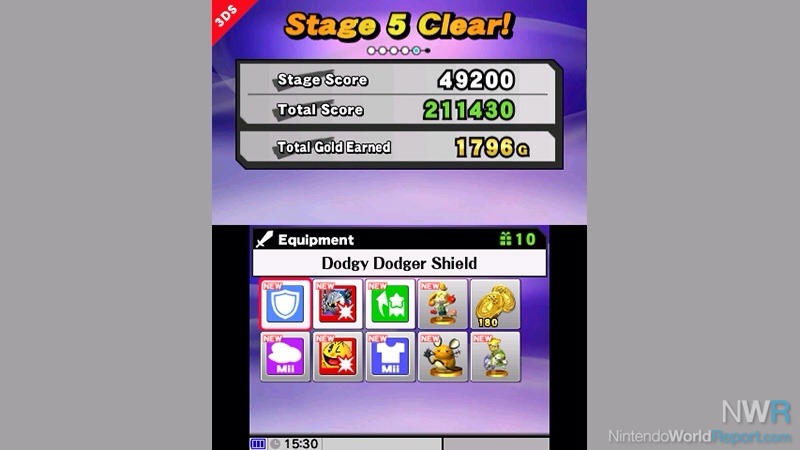 And here's the results screen. It shows what you gained in each stage, but you won't be rewarded until you clear it all. If you mess up in the middle, you can lose some of them too. The fighter icons are special attacks, and icons like the shield are equipment. The icons that say Mii on them are hats and clothes for Mii characters. Icons that show characters on a stand are trophies, of course, and the coins are gold you earned.
Wednesday, 09/10/14: 3DS Version Demo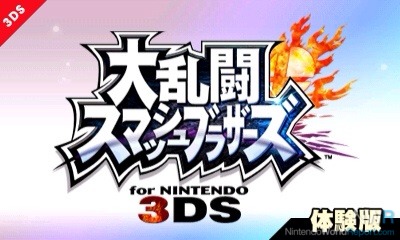 Users in Japan, you can now download the demo for Super Smash Bros. for Nintendo 3DS! You can pick among 5 fighters with which to play. The stage is Battlefield, and the rules are fixed. There will be a few items and assist trophies available too. You can battle via local wireless, so have fun battling with your friends. For users outside of Japan, stay tuned for more news about the demo for Super Smash Bros. for Nintendo 3DS. Screen shot is from Japanese version.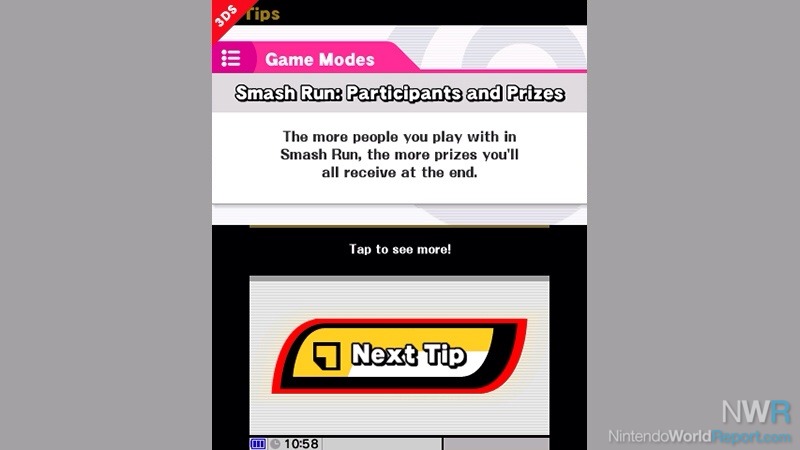 The only mode available on the demo version is Smash, but I also left open a feature called Tips. Just remember to tap that button. You'll figure the rest out once you do.
Thursday, 09/11/14: Alph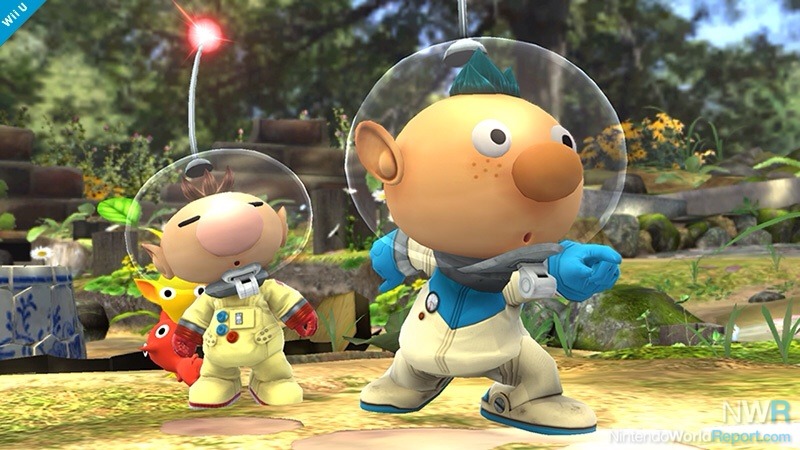 The hero from Pikmin 3, Alph joins the battle!! He has pretty much the same set skills as Olimar since he's basically just his variation. He can't use Rock Pikmin either.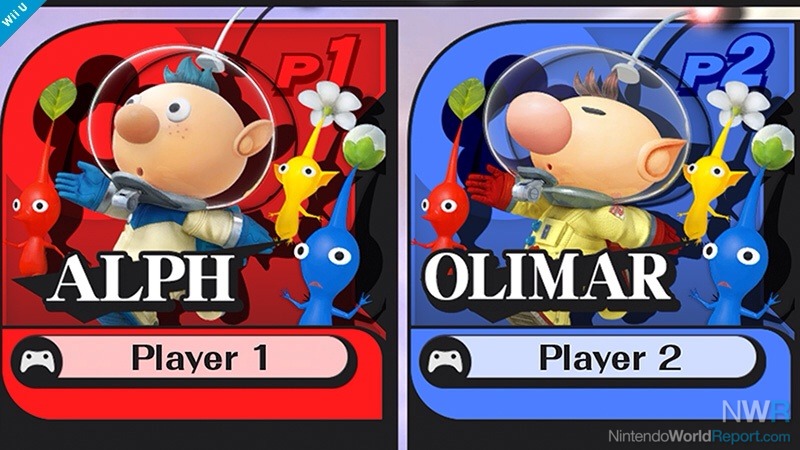 They are different characters, so they each get their own title treatment on the character-selection screen. See? It says Alph.
Friday, 09/12/14: Spectator Mode, Global Smash Power, and Patches (3DS version)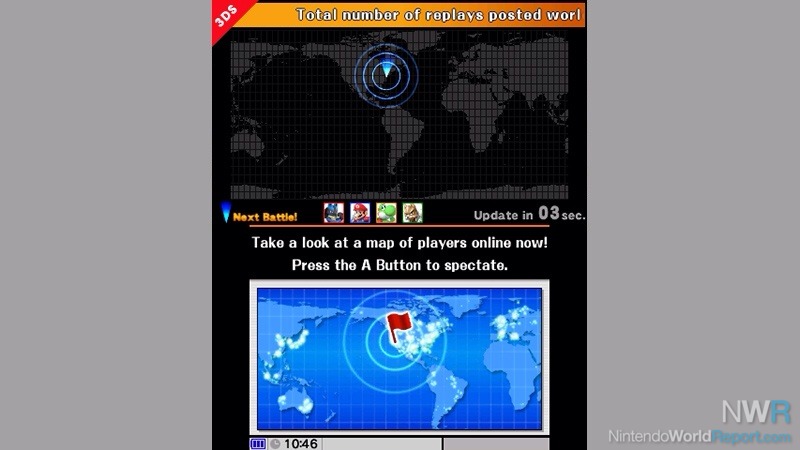 This is the World Status you can see in Spectator mode. The game isn't released yet so the map looks pretty plain now, but I wonder what it'll look like once it's out? Also, this is where you can see all sorts of stats being tallied up. In Group play and Spectator mode, you can see characters you haven't unlocked yet, so watch out if you don't want to be spoiled.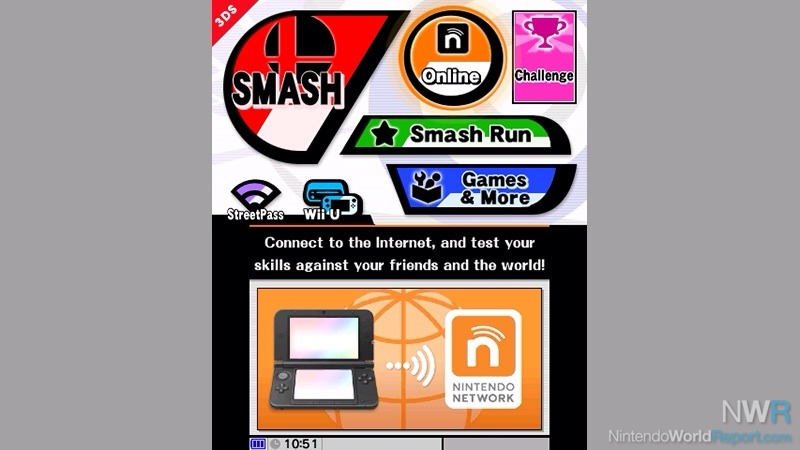 Even if you don't want to be spoiled, it might be wise to select the Online option at least once before you start the game. Your Global Smash Power won't appear until the first time you connect to the internet. Not only that, but there could potentially be a patch available that can resolve potential issues, like the one being released now for the Japanese version of the game. For the package version, updates can be pre-downloaded to your system even before you purchase the game, so make sure you look out for them.
THIS WEEK IN SMASH MUSIC