Sakurai delivers Miis in masks, Mega moves, Meta Knight, and more to the masses.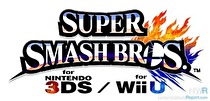 Welcome to This Week in Super Smash Bros., our weekly recap of the various updates, images, and information regarding the upcoming Super Smash Bros. games for Wii U and 3DS. Here's a look at what the game's creator, Masahiro Sakurai, shared with us this week, along with his comments.
Monday, 08/11/14: Mii Fighters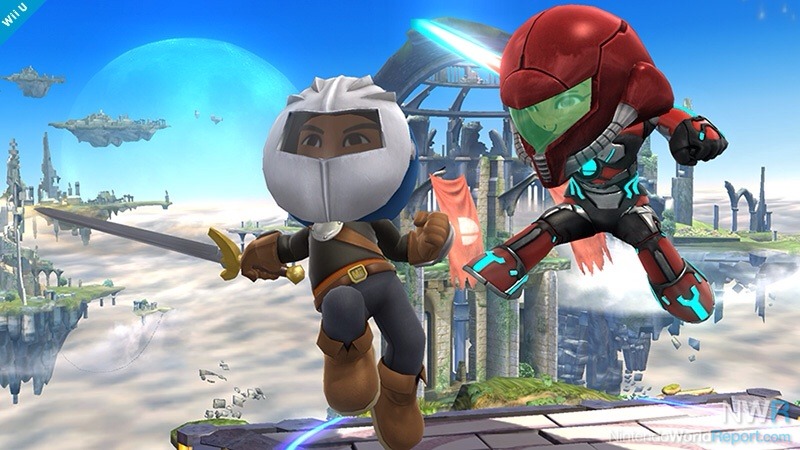 "Hello! I'm Samus, the intergalactic bounty hunter!" "And I am Meta Knight, joining the battle!!"
Tuesday, 08/12/14: Special Flag (New item)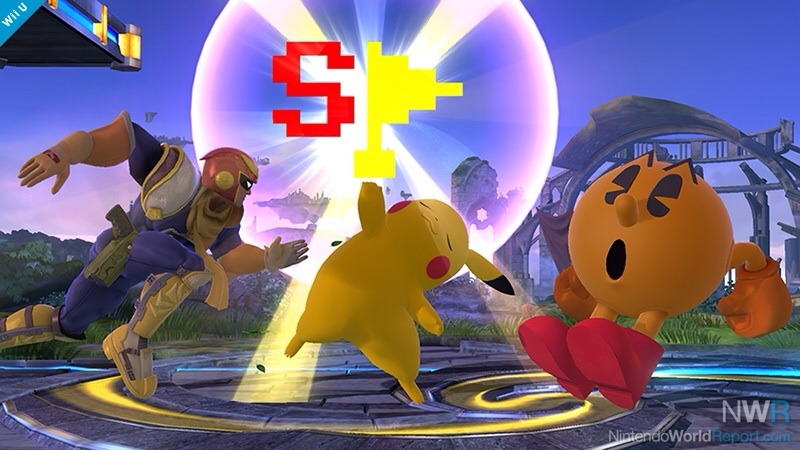 If you manage to raise this Special Flag for long enough, an additional KO count will be added to your score in a time match, or you'll get an extra stock for a stock match. When this appears on the stage, the fight for the flag becomes a fierce battle of tactics, which makes things pretty interesting.
Wednesday, 08/13/14: Meta Knight & Battleship Halberd (Returning fighter & stage)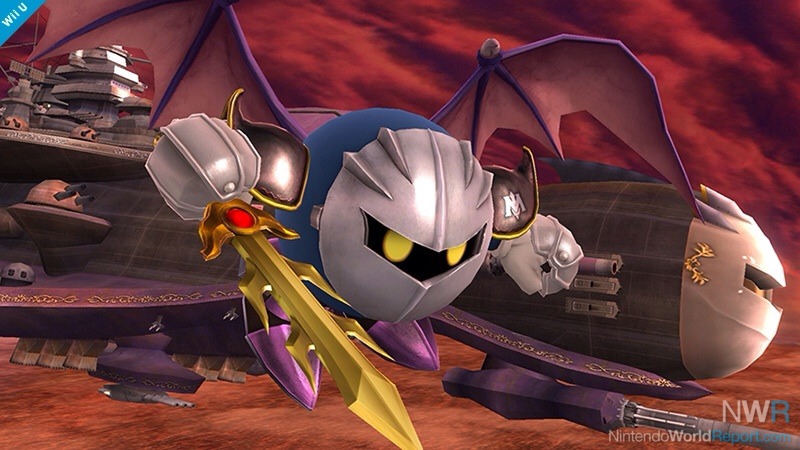 "Looks like there was an impostor in the earlier posts, so I introduced him to my sword!" ...I'll leave it up to your imagination if he really said that or not. The veteran hero, Meta Knight, returns to battle!! We didn't forget the Battleship Halberd either!!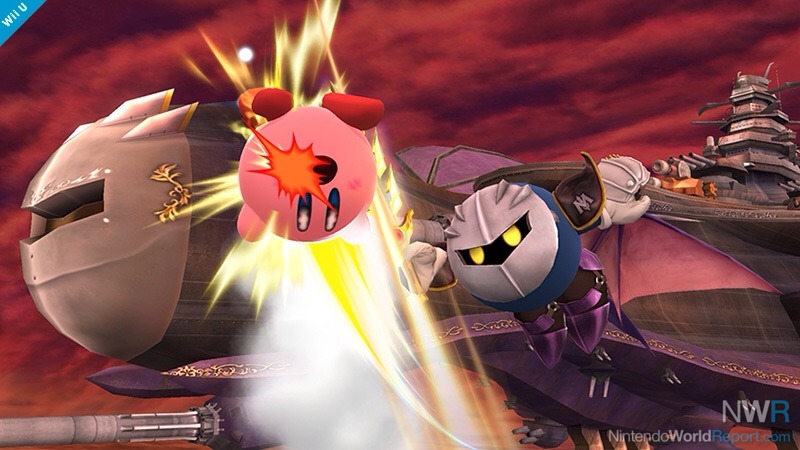 Meta Knight's Up Special Move, Shuttle Loop, changed quite a bit in this game. The glide is gone, and the attack slashes opponents twice while spinning in a large loop. This has turned into a highly technical and effective move.
Thursday, 08/14/14: Mega Man (Custom special moves)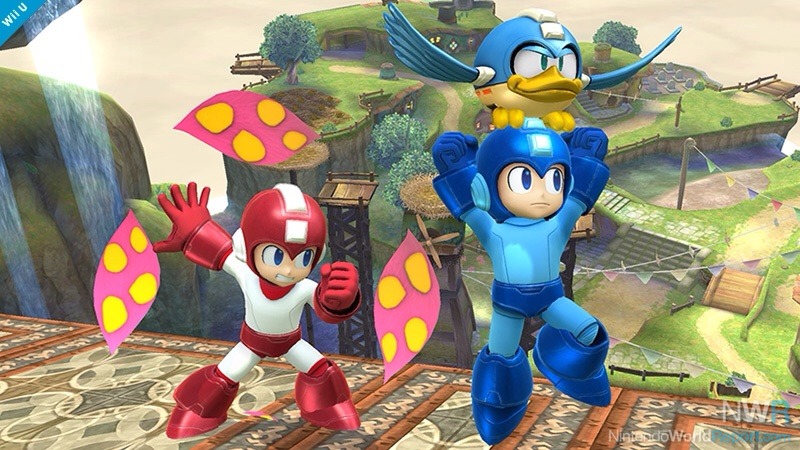 Here's Beat! And Plant Barrier!! These are some of Mega Man's custom special moves. You might also be able to use some signature boss-like moves from the Mega Man series, too.
Friday, 08/15/14: Smash Run (Power equip menu)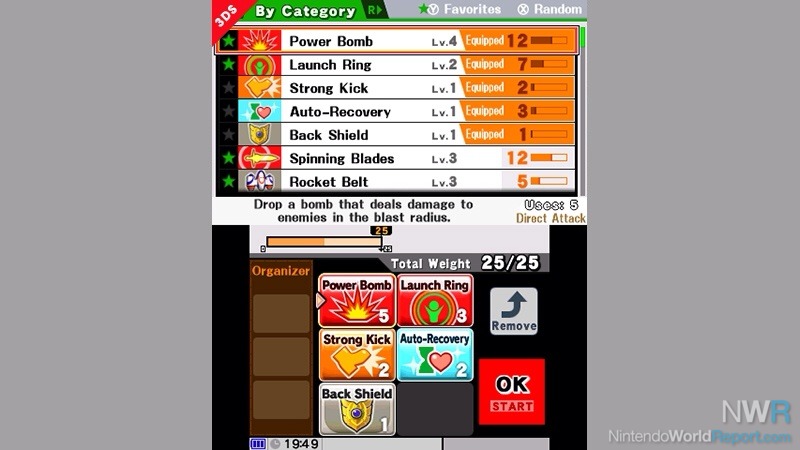 Here's the place you equip powers for Smash Run. Pack a good mix of them like a lunch box, and off you go! You can change how your powers are set up by touching their icons and dragging them.
If you hit the X Button, it will randomly fill up the remaining weight allowance with powers. You can keep changing the line-up as many times as you please. The level of a power is proportional to its strength, number of uses, and weight. Organizing them might be easier if you label your favorite powers with a ★.
CHARACTER GALLERY