An introduction to our new weekly roundup of Smash Bros. news.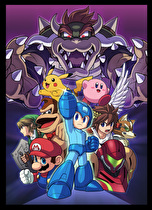 Welcome to This Week in Super Smash Bros., our weekly recap of the various updates, images, and information regarding the upcoming Super Smash Bros. games for Wii U and 3DS. We will normally take a look at the various screenshots and information released during the week on Miiverse from the game's director, Masahiro Sakurai, but today we're going to recap the most important information revealed since this year's E3.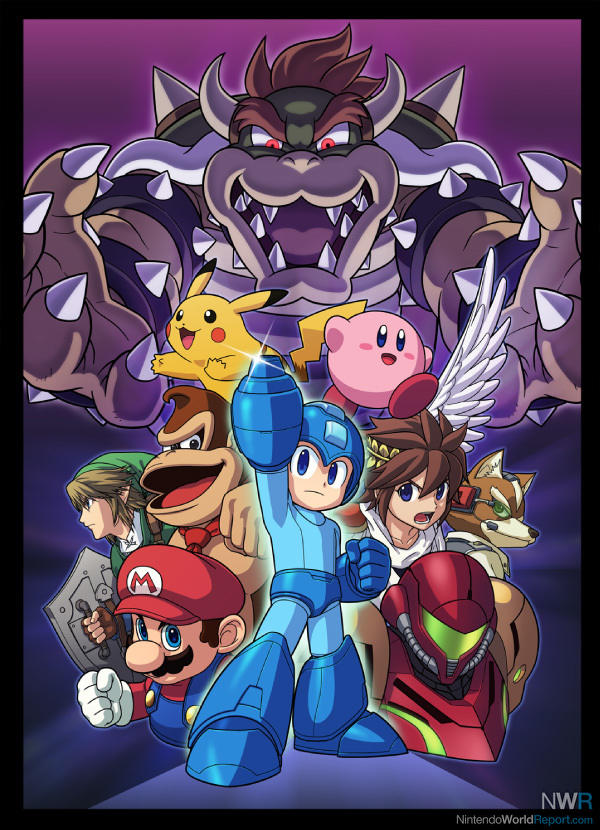 New Characters Revealed So Far: Villager(Animal Crossing), Wii Fit Trainer, and Mega Man.
Returning Characters Revealed So Far: Mario, Luigi, Donkey Kong, Link, Samus, Kirby, Fox, Pikachu, Bowser, Peach, Marth, Pit, Olimar, Toon Link, and Sonic the Hedgehog.
Stages Revealed So Far:
3DS: Super Mario 3D Land, Gerudo Valley, Spirit Train (The Legend of Zelda: Spirit Tracks), Arena Ferox (Fire Emblem: Awakening), Kid Icarus: Uprising, Nintendogs, and one of unknown origin.
Wii U: Battlefield, Mario Galaxy, Skyloft (The Legend of Zelda: Skyward Sword), Pyrosphere (Metroid: Other M), Garden of Hope (Pikmin 3), City (Animal Crossing: City Folk), Gym (Wii Fit), Windy Hill Zone (Sonic: Lost World), Dr. Wily's Castle (Mega Man series), Wuhu Island (Wii Sports Resort), and an unknown stadium.
-
Come back tomorrow for our first official weekly roundup of updates!