It's time to board the Smash Bros. hype train in this week's roundup!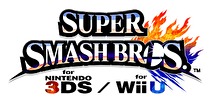 Welcome to This Week in Super Smash Bros., our weekly recap of the various updates, images, and information regarding the upcoming Super Smash Bros. games for Wii U and 3DS. Here's a look at what the game's creator, Masahiro Sakurai, shared with us this week, along with his comments.
Monday, 3/31/14: Luigi (New Final Smash)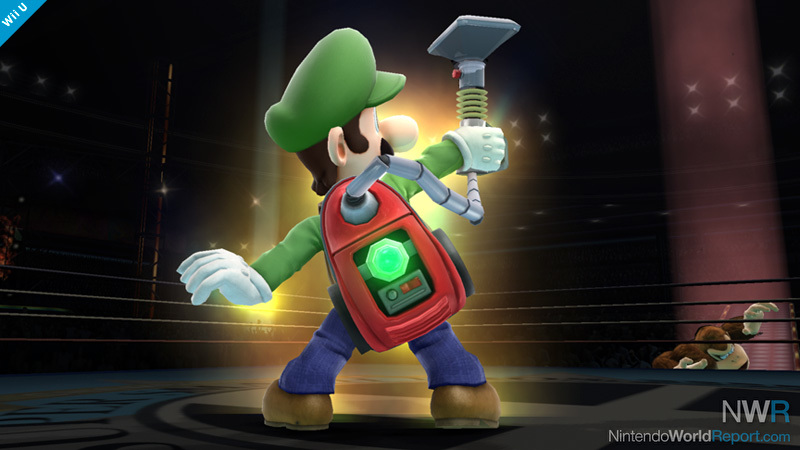 Luigi might be thinking, "Who would've thought I'd get to show off the Poltergust in Super Smash Bros.?!" Wondering if it's going to suck something in? Yeah, it probably will.
Tuesday 4/1/14: Unknown Stage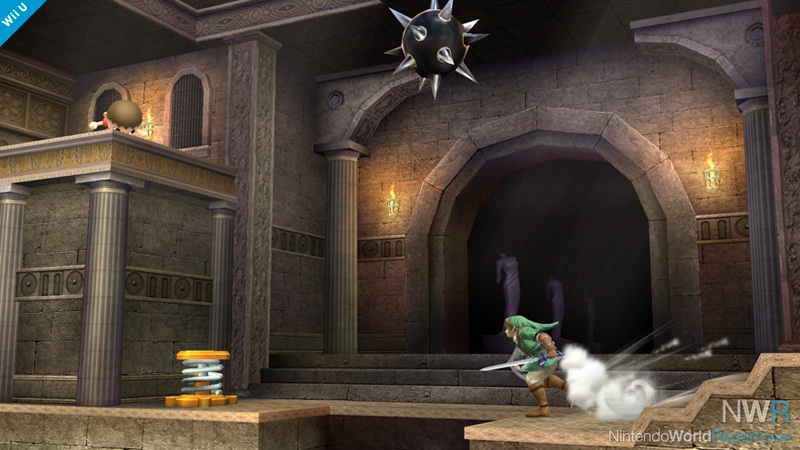 This may look like a side-scrolling action game, but it's actually one of the stages.
Wednesday, 4/2/14: Gust Bellows (New item)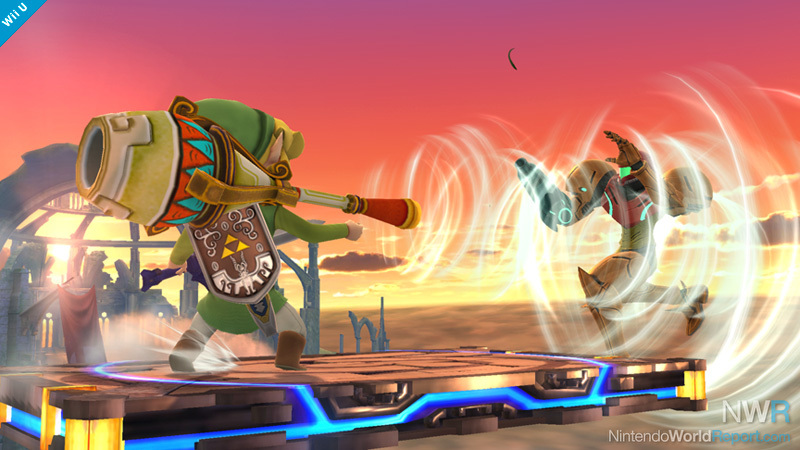 The Gust Bellows can blow opponents away with its powerful wind blasts. When someone drops it, though, the gusts run wild! Out of the new items, more than a few will be from The Legend of Zelda series. We'll take the most interesting and straightforward ones and reformulate them to match the Smash Bros. world.
Thursday, 4/3/14: Pikachu (Character mechanic update)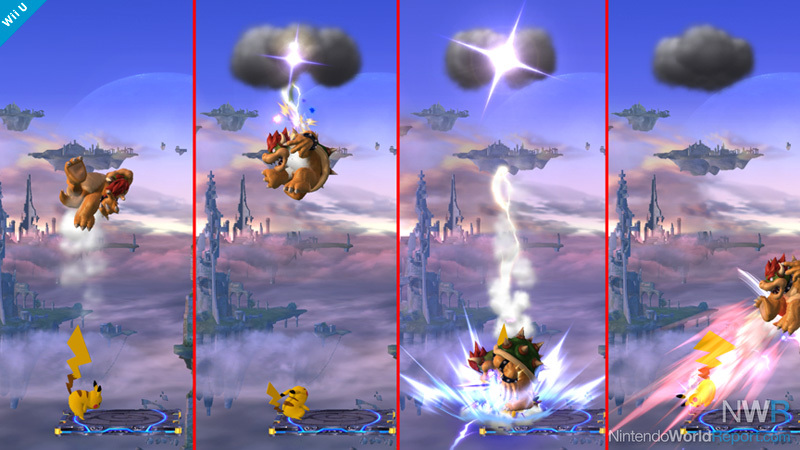 Pikachu's Thunder now starts off with a thundercloud that deals a Meteor Smash! From left to right, you can see this combo starting with Pikachu throwing the opponent upward, Meteor Smashing with the lightning strike, and then directly attacking. Foes can dodge, of course, so the attack won't hit consistently, but when it does, it sure feels good!
Friday, 4/4/14: Isabelle (Assist Trophy)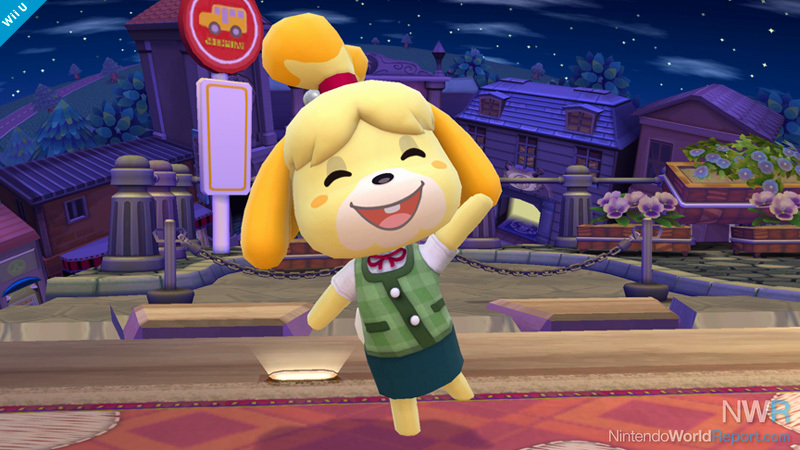 Hello fighters! I'll assist you with fresh-picked fruit from my town!♪
Congratulations on your appearance Isabelle! I also have another important announcement. On 4/8, at 3 PM PST (8/4 11 PM UK time), we'll be airing a Super Smash Bros. Direct!! There will be all kinds of info about the new Smash Bros. games on this simultaneous global stream that will be delivered "directly" to you, so don't miss it! You'll be able to watch the stream from the official site (www.smashbros.com).