A few Pokemon-related updates, as well as an unintentionally suggestive Rosalina fact round out this week's Smash updates!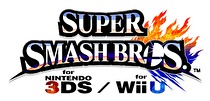 Welcome to This Week in Super Smash Bros., our weekly recap of the various updates, images, and information regarding the upcoming Super Smash Bros. games for Wii U and 3DS. Here's a look at what the game's creator, Masahiro Sakurai, shared with us this week, along with his comments.
Monday, 2/3/14: Lucario (Character mechanic)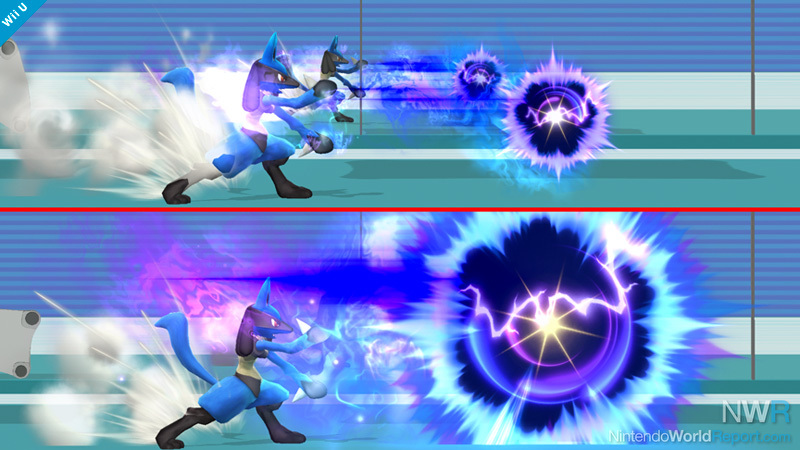 A size comparison of Lucario's standard special attack, Aura Sphere, in its weakest and strongest states. The attack is faster and more powerful when the Aura Sphere is bigger.
Tuesday 2/4/14: Lucario (Character mechanic)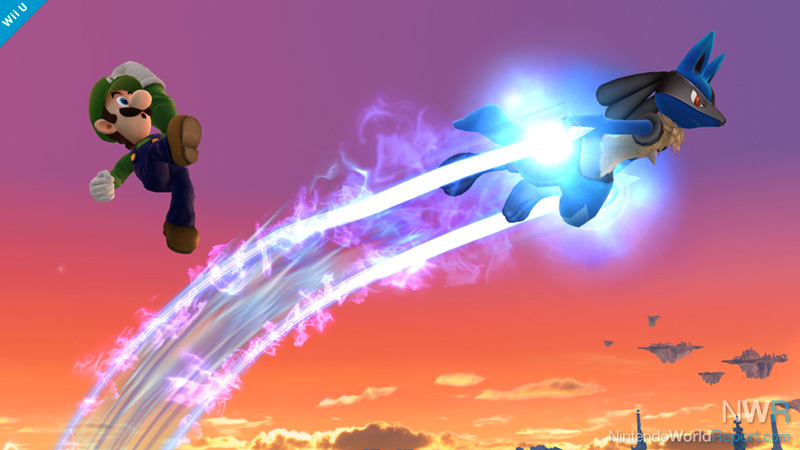 When Lucario shoots out Aura from its hands to fly with ExtremeSpeed, you can control its flight direction. If Lucario's Aura is fully charged, it can fly extremely far, so be careful not to accidentally launch out of the area.
Wednesday, 2/5/14: Palkia (Pokeball)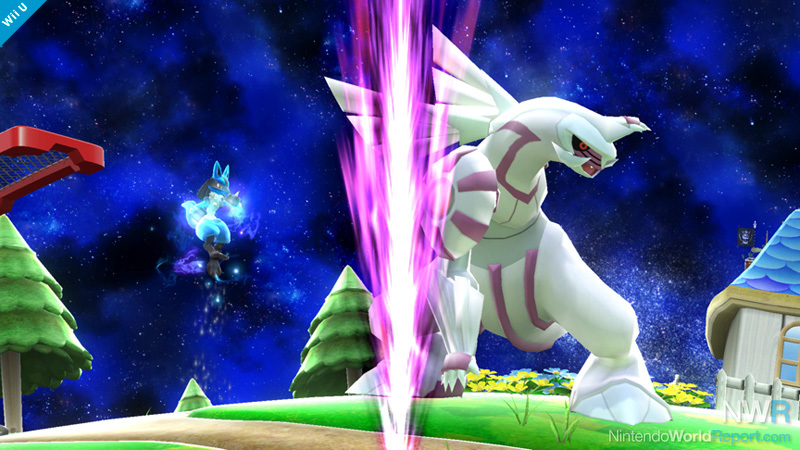 Palkia appeared in the Spear Pillar stage of the previous game…but now it's coming out of a Poké Ball?! Here's Palkia's signature move, Spacial Rend!
Thursday, 2/6/14: Rosalina & Luma (Character info)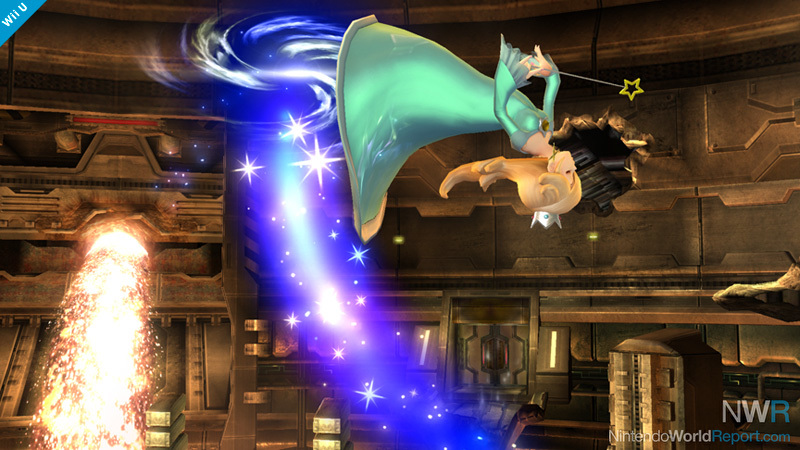 It is said that the cosmos is beneath Rosalina's gown. This was actually featured briefly in her debut video.
Friday, 2/7/14: Mother Brain (Assist Trophy)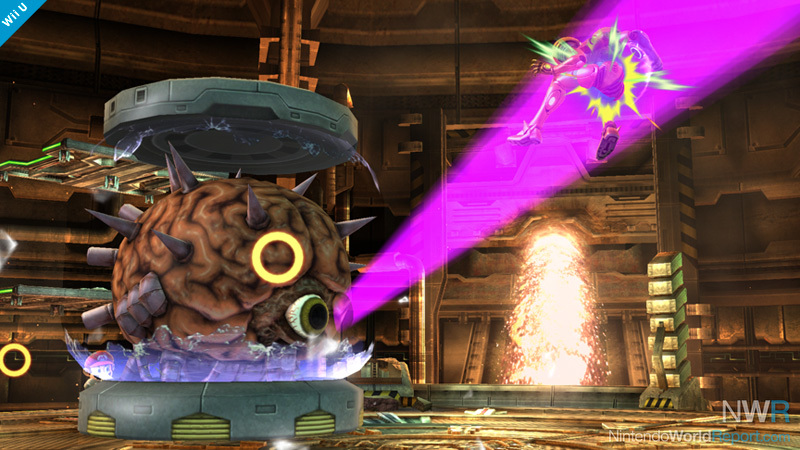 Housed within the Control Capsule! Protected by Rinkas! Eyeball armed with a Laser Brain Attack!! The massive Assist Trophy Mother Brain joins the collection!!