Sakurai dishes meaty music details, Samus strips down, new assist trophies are unleashed, and more.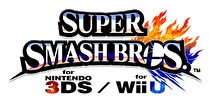 Welcome to This Week in Super Smash Bros., our weekly recap of the various updates, images, and information regarding the upcoming Super Smash Bros. games for Wii U and 3DS. Here's a look at what the game's creator, Masahiro Sakurai, shared with us this week, along with his comments.
Monday, 08/18/14: Nightmare Wizard (Assist trophy)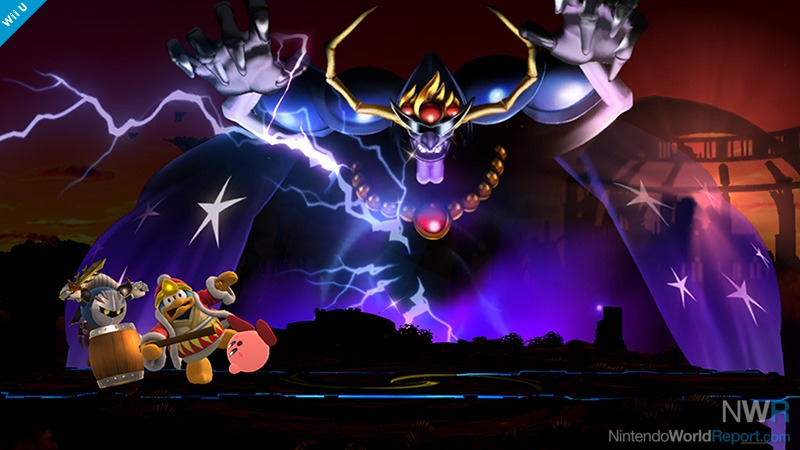 Nightmare Wizard appears as an Assist Trophy! He will engulf the stage in darkness, and fighters will need to brawl blindly for a while. Look out for the effect before it goes dark, and play it to your advantage. Blinding and reversal effects even make the computer players mess up.
Tuesday, 08/19/14: Zero Suit Samus (New outfit)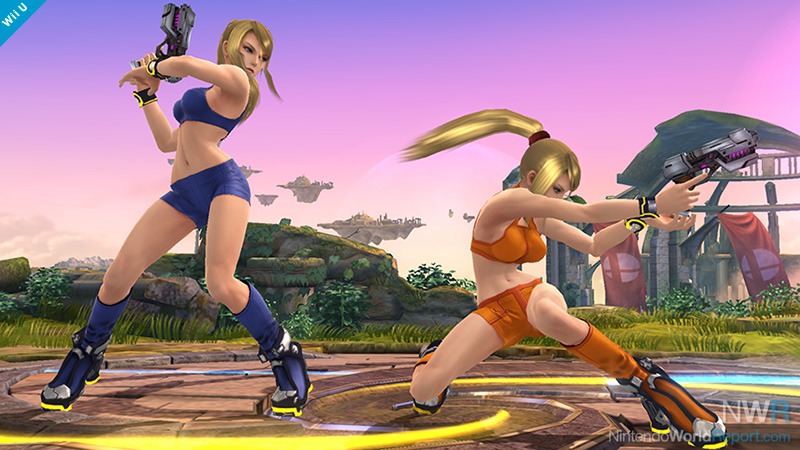 Looking at the number of days we have left for development, it would be an impossible task to create this… That's what I told my staff. But thanks to the determination of her female designer, these Zero Suit outfits got completed in time. From the ending of Metroid: Zero Mission, here's Samus in shorts!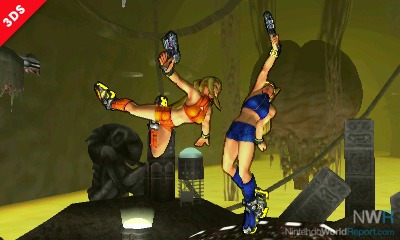 Here's a look at the 3DS version. You can use the same outfit variations in both the 3DS and Wii U versions.
Wednesday, 08/20/14: Treasure Chests & Mimicuties (Smash Run features)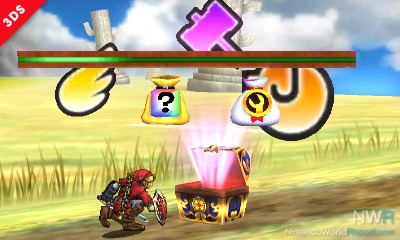 The treasure chests that appear in Smash Run are very important. Not only do they give you stat boosts, but they also give you custom parts (the bag on the right) and Smash Run powers (the bag on the left). You should pick these up and use them in the next battle!!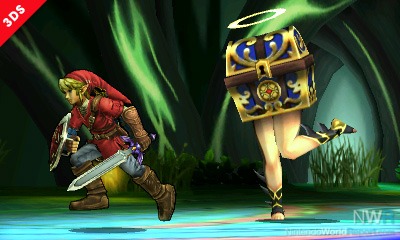 …However, watch out for Mimicuties disguised as treasure chests. Run away! RUN AWAY!!
Thursday, 08/21/14: Ghirahim (New assist trophy)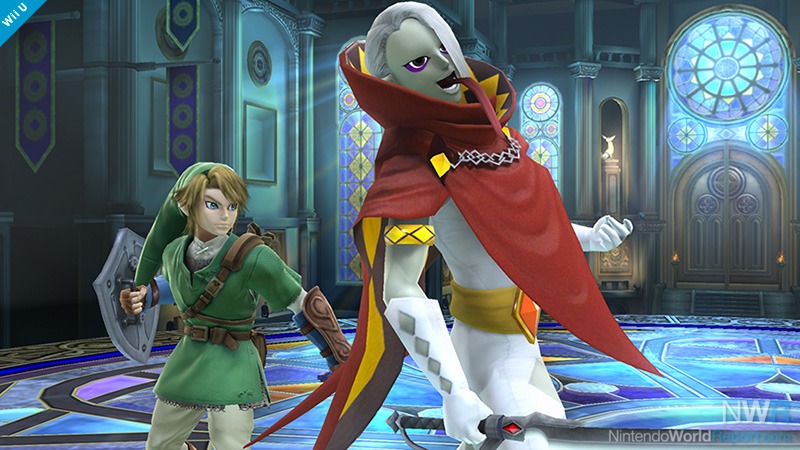 "No, I'll just beat you within an inch of your life!" Demon Lord Ghirahim makes an appearance in Smash Bros!! He's an Assist Trophy, so he could conceivably back up Link, too.
Friday, 08/22/14: Music & Sounds (3DS version)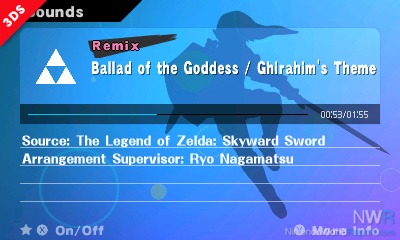 The 3DS version has an excellent Sounds collection! The design looks nice for a sound test screen, doesn't it? The font color for the "Remix" text on remixed songs comes in pink or white. The pink ones are songs arranged for this version of Super Smash Bros., while the white ones are remixes made in earlier Smash Bros. games. This means there are reoccuring songs from past releases.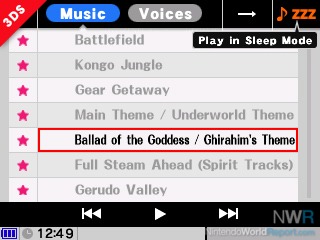 Choose your songs and play with features on the bottom screen. You can listen to character voices, too. One of the new highlights for this feature is the "Play in Sleep Mode" option in the upper right. If you turn this on, you can listen to the tracks with your headphones even when your Nintendo 3DS is closed. The L and R Buttons will let you skip tracks. This means you can use it as a portable music player. Enjoy listening to the tracks you love by putting all songs in loop, shuffle, or selecting your favorite tracks!!
In Smash Run, the background music plays randomly from the songs you select from the track list. This means you can customize your own song lineup!! Usually each stage has two tracks-which makes for a lot of songs on its own-but as a bonus, we've added more songs for you to enjoy in Smash Run and in the Sounds area.
By the way, here's another music announcement!! You can now listen to some of the tracks on the official website. We're planning to add more tracks a little at a time, so stay tuned. www.smashbros.com