by Donald Theriault - 5:00 am PDT
Discuss in talkback! Source: Nintendo
We had to summon Feh to kill the anime.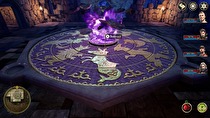 The big game of the week for me is something that I already ended up playing: Operencia The Stolen Sun dropped on Tuesday and you can see my review for it right here. I'm also keeping an eye on Bubble Bobble 4 Friends, especially since they're promising more villains, but a local-MP only game seems... Read more...