by Justin Berube - 2:43 pm PST
Total comments: 20
Weird and exciting new ways to enjoy Nintendo Switch.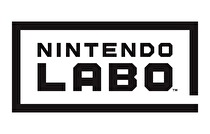 Nintendo has just announced Nintendo Labo, a new series of software, and cardboard accessories, coming to Nintendo Switch. Nintendo Labo kits combine do-it-yourself modular cardboard projects with special Nintendo Switch software to create items, or Toy-Con, that can be used or played with when combined with Nintendo Switch Hardware. Two kits are currently planned.
Read more...