by Donald Theriault - 9:25 am EDT
Total comments: 1 Source: NPD Group
All good things must come to an end.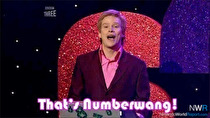 With people waiting for the Switch OLED, one of Nintendo's most impressive streaks finally came to an end in September according to the sales survey released by the NPD Group.
All data, unless otherwise noted, is based on dollar sales for the five week period of August 29 - October 2. Select third parties include digital sales in their reports, but Nintendo does not.
Read more...