by Donald Theriault - 8:00 am EDT
Discuss in talkback! Source: Nintendo
This nearly ended up late because I haven't been wrecked this hard by Fiona since high school.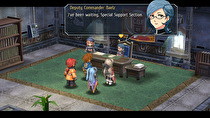 Things we missed last week: In addition to Taiko no Tatsujin: Rhythm Festival, we got shadowdrops on Midnight Fight Express, Serial Cleaners, Wylde Flowers, and Archives title The Return of Ishtar (the sequel to The Tower of Druaga).
Fiona kept me from playing a lot this weekend - and before you... Read more...