Sakurai shows off new Paper Mario and Pokémon stages, the new Target Blast mini-game, a Galaga cameo, and more.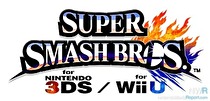 Welcome to This Week in Super Smash Bros., our weekly recap of the various updates, images, and information regarding the upcoming Super Smash Bros. games for Wii U and 3DS. Here's a look at what the game's creator, Masahiro Sakurai, shared with us this week, along with his comments.
Monday, 07/28/14: Takamaru (Assist trophy)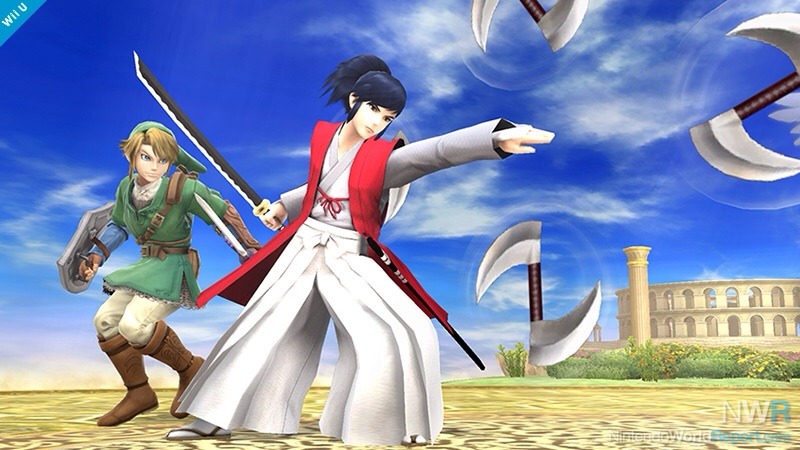 I, Takamaru, have waited many years to appear in Super Smash Bros.! Link, Samus, Pit, and I debuted in the same year! Multidirectional Pinwheel Knife Rook Attack!! (FYI, I'm an Assist Trophy.)
Tuesday, 07/29/14: Paper Mario (3DS stage)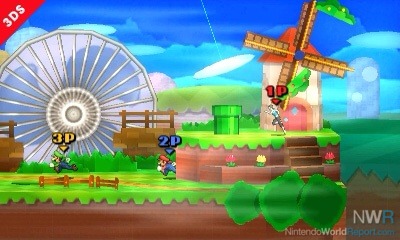 For the first time ever in the Super Smash Bros. series, here's a Paper Mario stage! It's made of paper, so strong winds will blow it away.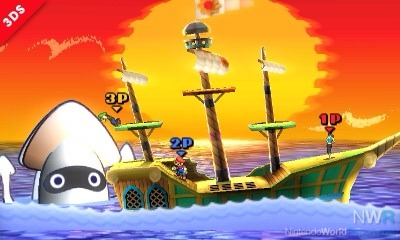 Since the stage is paper, it transforms when it folds over and opens up again. This ship is the S.S. Flavion from Paper Mario: The Thousand-Year Door.
Wednesday, 07/30/14: Boss Galaga (New item)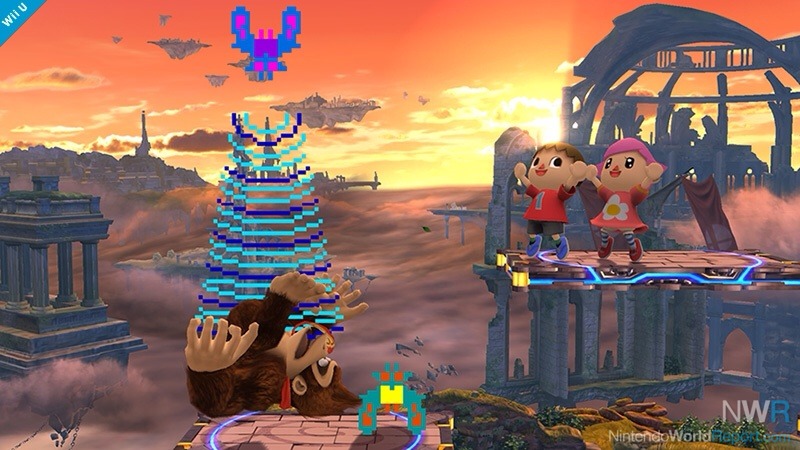 If you get caught in the Boss Galaga item's tractor beam, it will carry you away to the top of the screen. You can shoot it down, but it won't join you in battle for double the firepower.
Thursday, 07/31/14: Unnamed Pokémon stage (3DS-exclusive)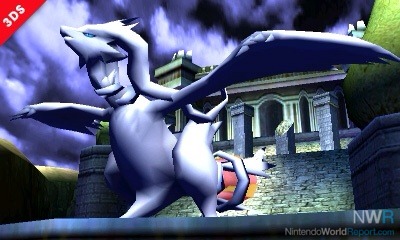 Reshiram appears on one of the stages in the 3DS version! Zekrom and Milotic will appear, too. It's close enough to the launch date, so I don't have to describe this stage to you, right? The design of this stage is based off of the surroundings of someone's castle.
Friday, 08/01/14: Target Blast (New mini-game)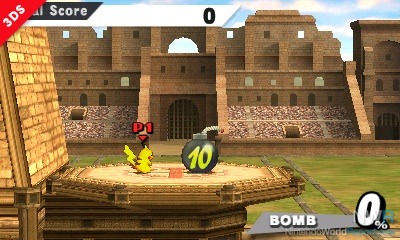 What's up with this bomb? This looks like the stadium for the Home-run Contest, but there's no bat. Once you touch the bomb, it begins to count down. Give it enough damage and launch it at the right time…then once the bomb's countdown hits zero…!!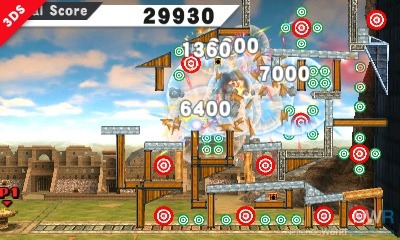 ...It goes BOOOOOM! Not only will the blast destroy targets, but it'll also cause a chain reaction by using shattered walls and bomb blocks--all of which contributes to you getting a high score!! This is a new activity that combines the concepts of Target Smash and the Home-run Contest--it's called Target Blast! Your final score is the total you rack up over two rounds. Of course, your Target Blast scores contribute to your Global Smash Power, too.