We get a returning weapon and some new visual effects in this week's Smash Bros. roundup!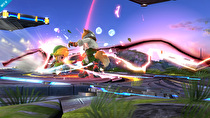 Welcome to This Week in Super Smash Bros., our weekly recap of the various updates, images, and information regarding the upcoming Super Smash Bros. games for Wii U and 3DS. Here's a look at what the game's creator, Masahiro Sakurai, shared with us this week, along with his comments.
Monday, 11/25/13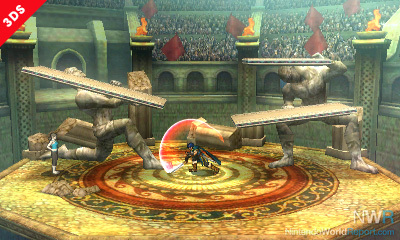 I see some familiar faces.
Tuesday 11/26/13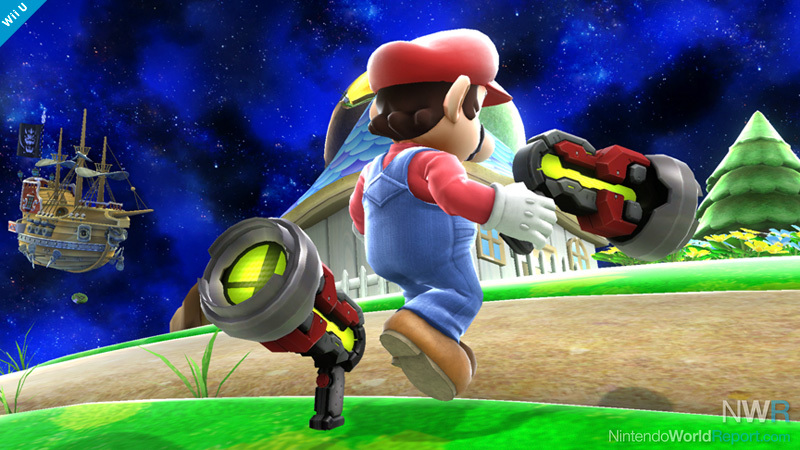 Here's the new edition of the Ray Gun. The Smash Bros. mark appears backward because it acts like a stamp. We design the Ray Gun carefully each time to ensure it doesn't look like a real gun.
Wednesday, 11/27/13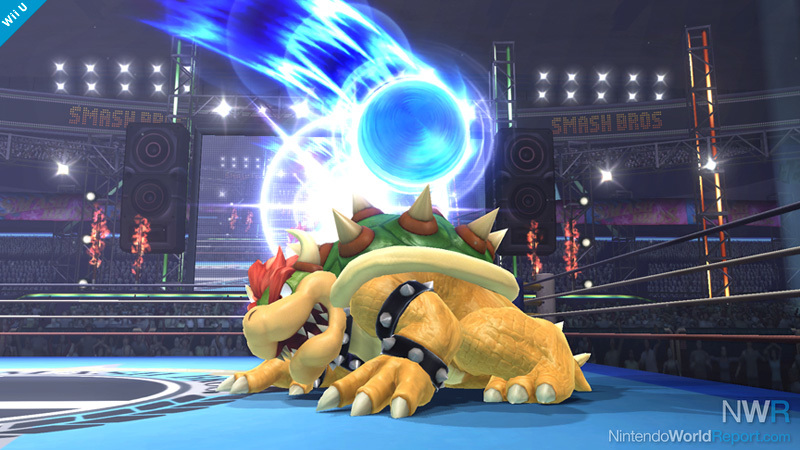 Sonic, failure.
Thursday, 11/28/13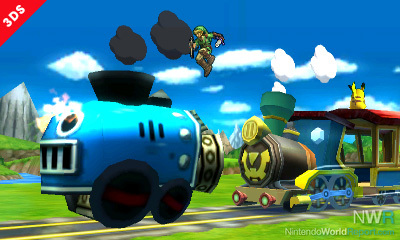 A Dark Train goes full-steam ahead.
Friday, 11/29/13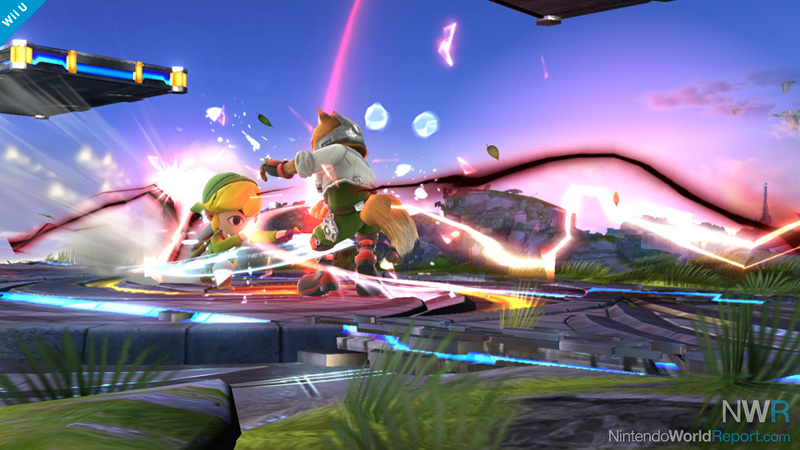 A red-black effect now appears when you're hit by a strong blow. It'll only appear when you have high damage, so when you see this you're in trouble--and you're probably about to get KO'd!