Skull Kid gets announced as an Assist Trophy, Find Mii stage, and more!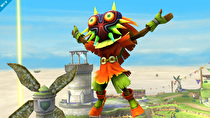 Welcome to This Week in Super Smash Bros., our weekly recap of the various updates, images, and information regarding the upcoming Super Smash Bros. games for Wii U and 3DS. Here's a look at what the game's creator, Masahiro Sakurai, shared with us this week, along with his comments.
Monday, 12/2/13: Turnips (Villager)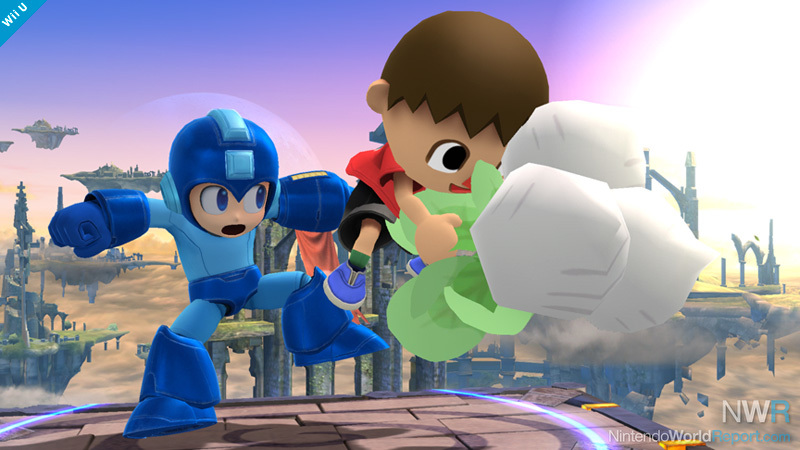 Turnips are used in the Villager's up-air and down-air attacks. Perhaps because the turnip prices fluctuate depending on the day's market, the number of turnips that appear changes every time. How cute.
Tuesday 12/3/13: Find Mii (Stage)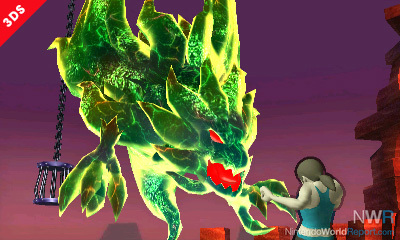 Pop quiz! Who is this monster, and where is it from? The cage may serve as a hint.
Wednesday, 12/4/13: WiiFit Trainer, Sonic, Mega Man (Random Screenshot)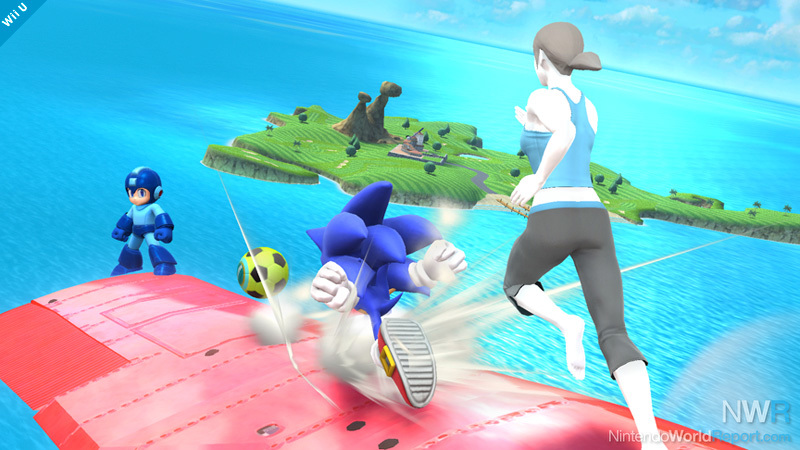 Excuse me, sir--a little help with the ball? There was once a game called Mega Man Soccer, by the way.
Thursday, 12/5/13: Lloid Rocket (Villager)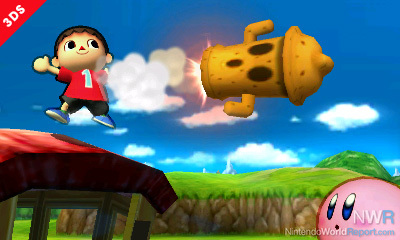 The Villager's special attack, the Lloid Rocket, is a projectile weapon like no other--you can either launch it or ride on it. When you fire it off, keep pressing the button to hop aboard--you can even control its speed. It's more powerful when you're riding it.
Friday, 12/6/13: Skull Kid (Assist Trophy)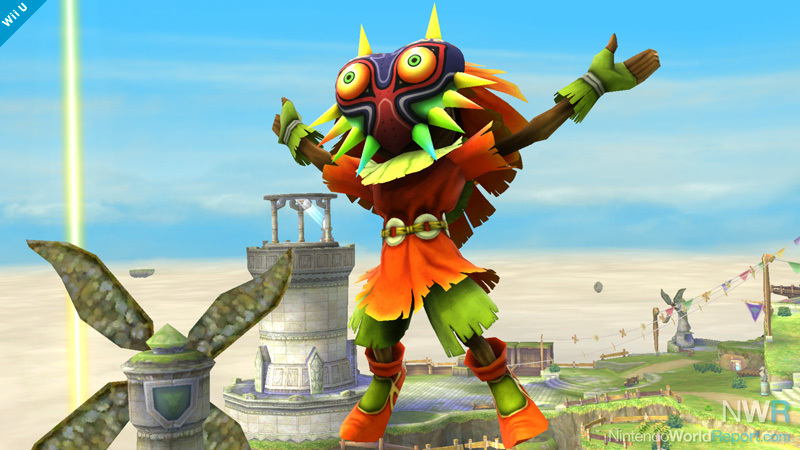 Here's a new Assist Trophy--the Skull Kid! I repeat, it's an Assist Trophy, not a new fighter. The characters announced on the website are the fighters!