What do a submarine, a French Bulldog and a devil have in common? No it's not the latest Buddies movie, it's this week's Smash Bros. roundup!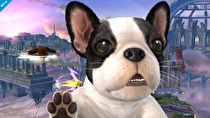 Welcome to This Week in Super Smash Bros., our weekly recap of the various updates, images, and information regarding the upcoming Super Smash Bros. games for Wii U and 3DS. Here's a look at what the game's creator, Masahiro Sakurai, shared with us this week, along with his comments.
Monday, 12/9/13: Steel Diver (Item)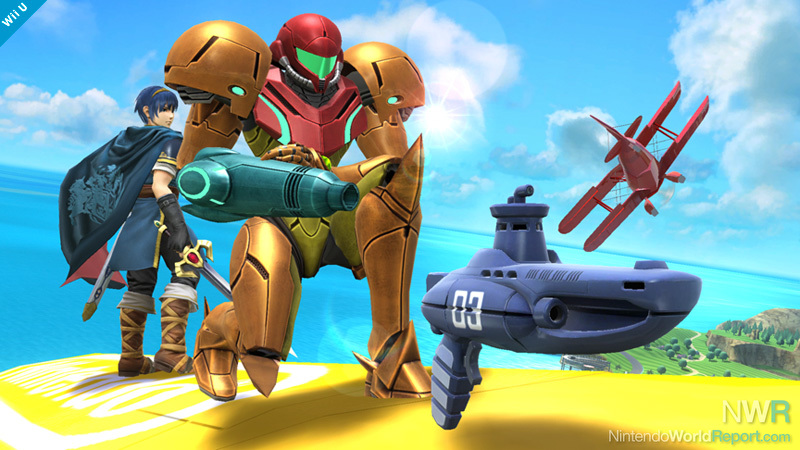 Q: "Is this a Steel Diver?" A: "Yes, indeed, that is a Steel Diver." The sub from Steel Diver is now a cute projectile weapon--it launches torpedoes that fly slowly at first.
Tuesday 12/10/13: Shield Breaker (Game Mechanic)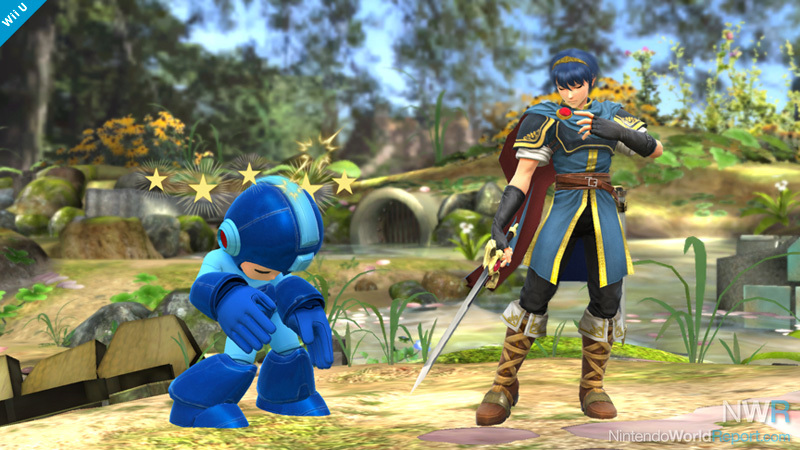 There weren't a lot of people who used the Shield Breaker to break people's shields, so we've now made it much more powerful. This pic is from immediately after a shield break.
Wednesday, 12/11/13: Donkey Kong (Random Screenshot)
Yar, I wants to watch some o' that Smash action, too, ye great beast!
Thursday, 12/12/13: Mega Man, Sonic (Random Screenshot)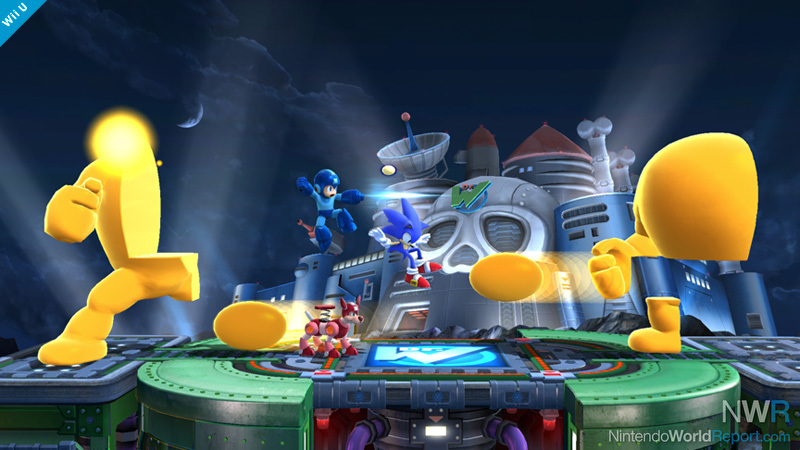 Dismantle! Unite!! Yellow Devil!!!
Friday, 12/13/13: Nintendog (Assist Trophy)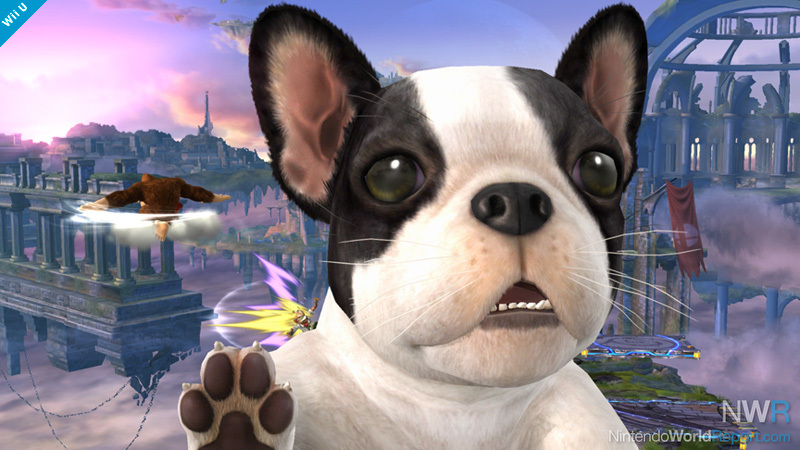 The breed of the Nintendogs Assist Trophy has changed to a French Bulldog. It looks so real! Tell me that doesn't bring a smile to your face.