Sniffing Marth and watching him sleep? It's either a DeviantArt gallery or this week's Super Smash Bros. update!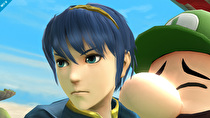 Welcome to This Week in Super Smash Bros., our weekly recap of the various updates, images, and information regarding the upcoming Super Smash Bros. games for Wii U and 3DS. Here's a look at what the game's creator, Masahiro Sakurai, shared with us this week.
Monday, 11/18/13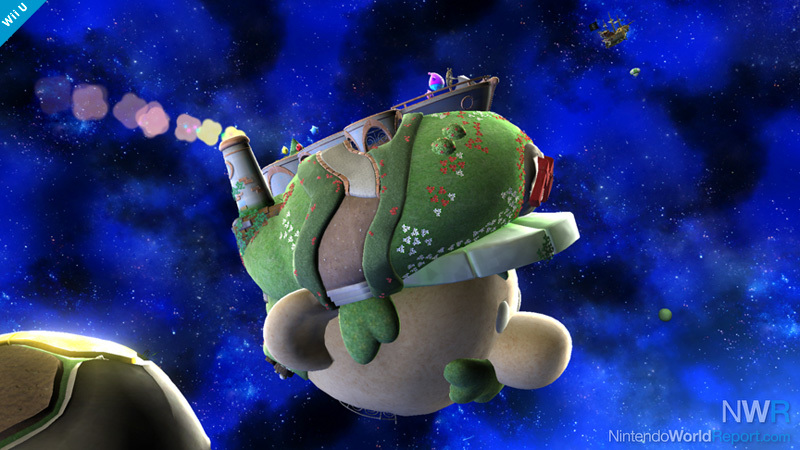 Starship Mario floats up high in the Mario Galaxy stage. Lubba is on board as well.
Tuesday 11/19/13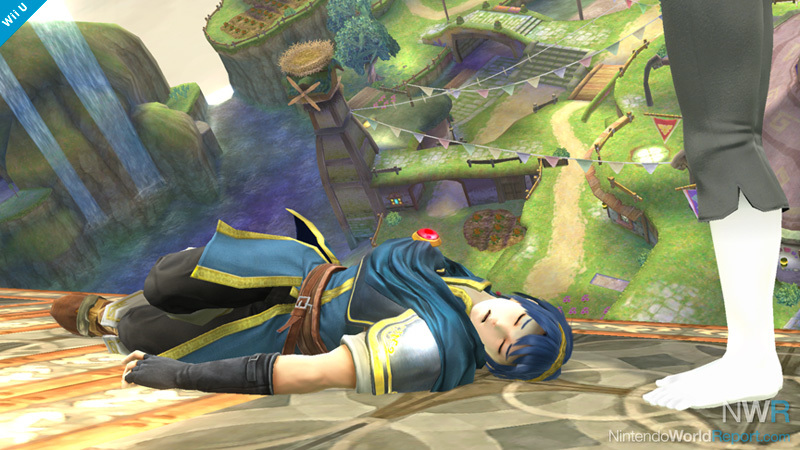 Here's Marth, the sleepyhead.
Wednesday, 11/20/13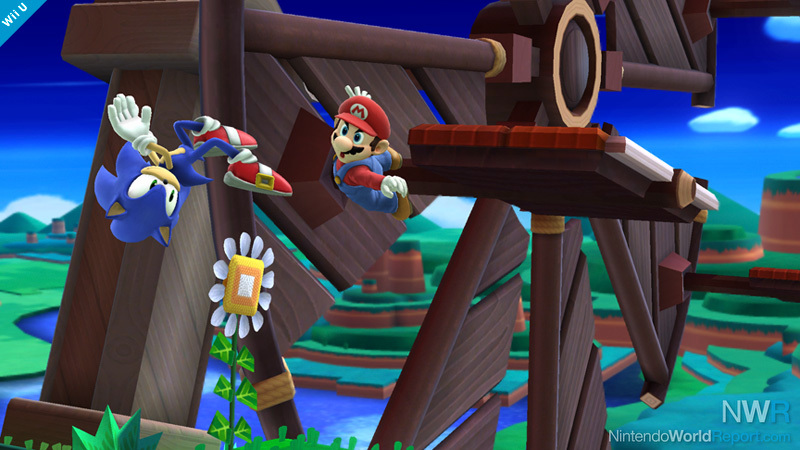 The giant wind mill in the right-hand side of Windy Hill. It keeps on turning even though it can't fit in the screen, so you'll find yourself in trouble if you're on it for too long.
Thursday, 11/21/13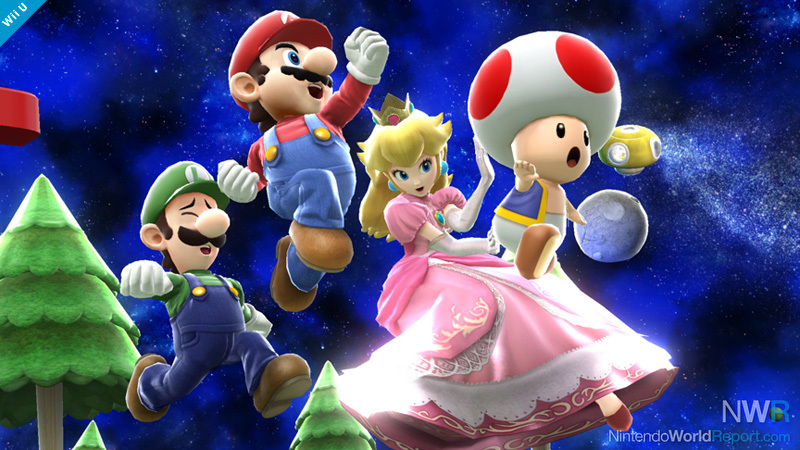 Super Mario 3D World is out today in Japan! To commemorate the occasion I had these four…people(?) come together in a group shot.
Friday, 11/22/13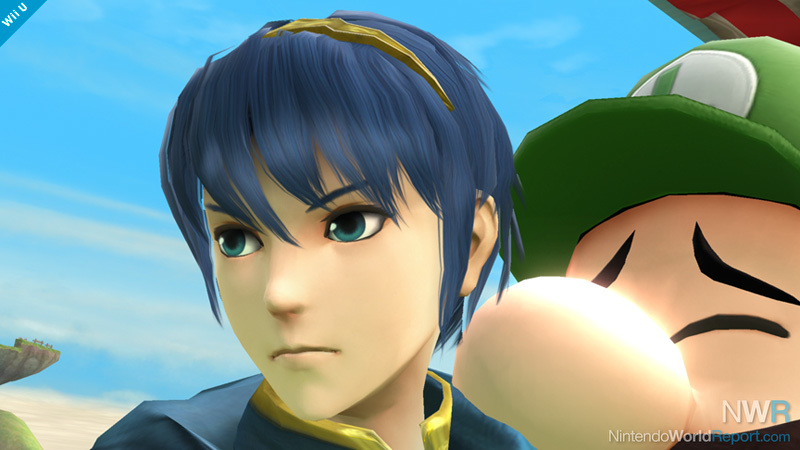 (The back of my neck sure feels warm…)