Sakurai reveals the new Trophy Rush mini-game and delves deep into some moves for Donkey Kong, Pac-Man, and Mii Swordfighters.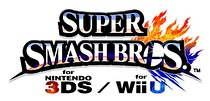 Welcome to This Week in Super Smash Bros., our weekly recap of the various updates, images, and information regarding the upcoming Super Smash Bros. games for Wii U and 3DS. Here's a look at what the game's creator, Masahiro Sakurai, shared with us this week, along with his comments.
Monday, 06/16/14: Mii Swordfighter weapons (New character abilities)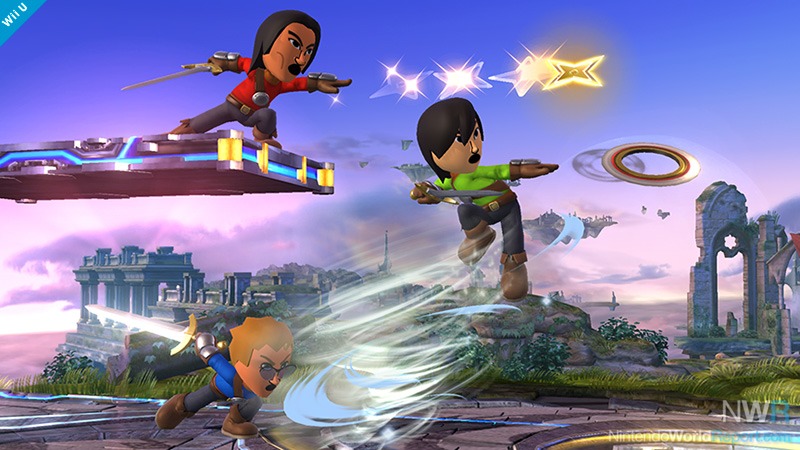 Here are some weapons the Mii Swordfighter can use: Shurikens of Light, Chakrams, and Gale Strikes. You can control the direction the Chakram is thrown, or even make it stall in midair. The Chakram is also the only one of these tied to the side special move, so you can use one of the other items consecutively with this one.
Tuesday, 06/17/14: Eggrobo (New trophy & Smash Run enemy)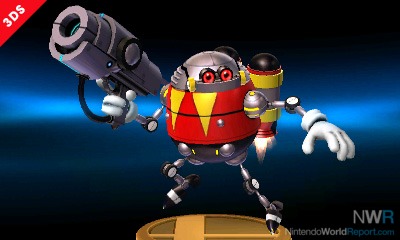 Here's Dr. Eggman's machine, Eggrobo. It'll appear as a guest character in Smash Run and attack you with laser beams.
Wednesday, 06/18/14: Trophy Rush (New mini-game)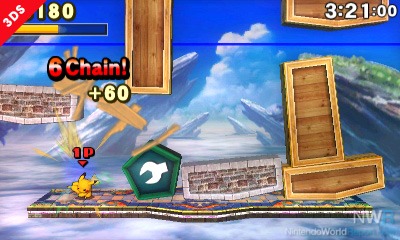 Here's a new mini-game that's quite a bit different from Coin Launcher in Super Smash Bros. Brawl. It's called Trophy Rush! The details…will be kept secret for now.
Thursday, 06/19/14: Pac-Man's Bonus Fruit (Standard special move)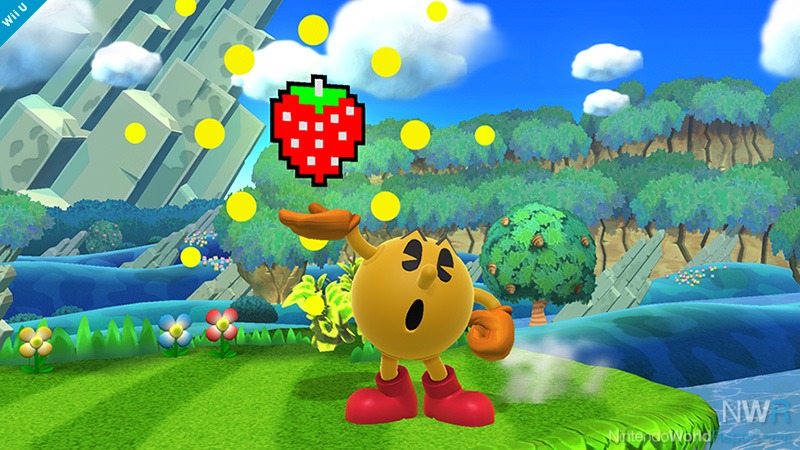 Pac-Man's standard special move, Bonus Fruit. As you charge this move, the bonuses will change, and all of them have different characteristics and movement patterns when thrown. The bonuses cycle in the same order as in the original game, and the charge-up period doubles once you cycle beyond the orange.
Friday, 06/20/14: Donkey Kong's Storm Punch (Special Attacks)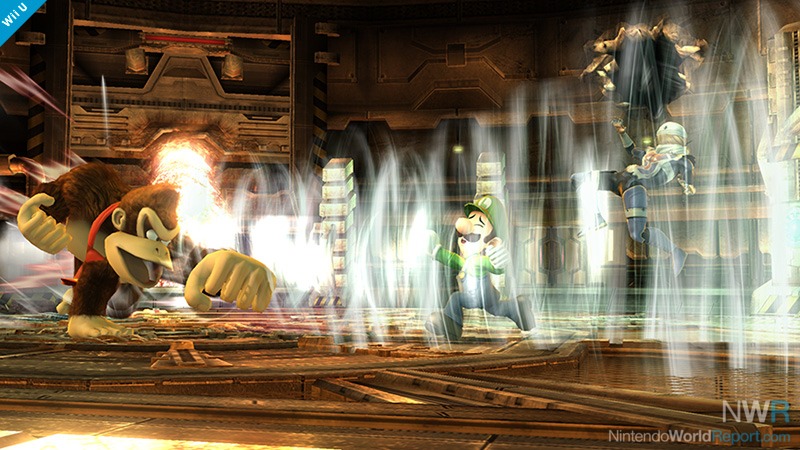 Here's Donkey Kong's third standard special attack, Storm Punch!! Thanks to the customization options, each fighter is stocked with 12 different special moves. The number of attacks is pretty appalling.
We've made it so that customization options, including special attacks, will be disabled when you're playing online in With Anyone mode. After all, we have to think about game balance, and it's crucial for anonymous players to be able to use reliable tactics against one another. When you're playing in single player, battling with friends online, or playing locally, you're free to play however you want--with or without customization.