by Donald Theriault - 3:12 pm PDT
Discuss in talkback! Source: Kotaku, Campo Santo
At least for now, it's business as usual.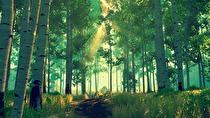 The developers of Firewatch now have a new home.
Originally reported by Kotaku, Campo Santo have confirmed that they have sold the company to Steam administrators Valve. Specific financial terms have not been disclosed, and although Campo Santo will relocate to Seattle from their current San Francisco home the team will remain together rather than being absorbed by Valve.
Read more...