Sakurai discusses the Wii U version's take on Classic Mode, shows off a Stage Builder creation, and more.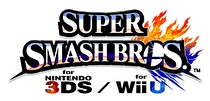 Welcome to This Week in Super Smash Bros., our weekly recap of the various updates, images, and information regarding the upcoming Super Smash Bros. games for Wii U and 3DS. Here's a look at what the game's creator, Masahiro Sakurai, shared with us this week, along with his comments.
Monday, 10/27/14: Shulk (Alternate outfits)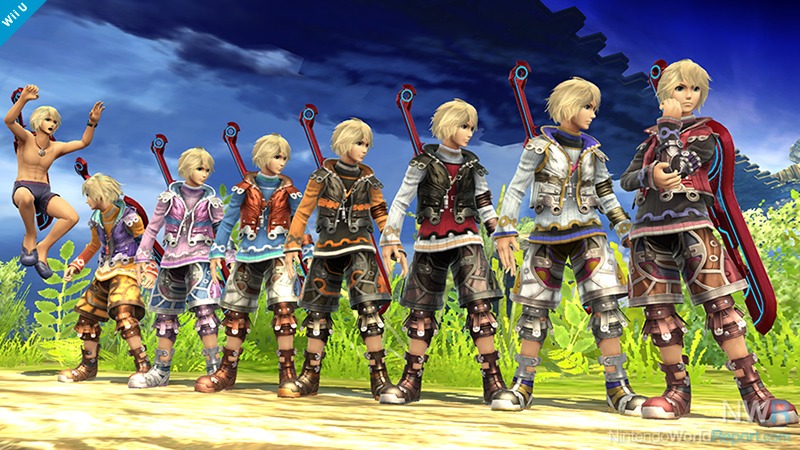 The color variations for Shulk are all based off outfit colors of his travel companions…excluding one of them. Lucina's color variations are also based off the female characters in Fire Emblem Awakening.
Tuesday, 10/28/14: Special Smash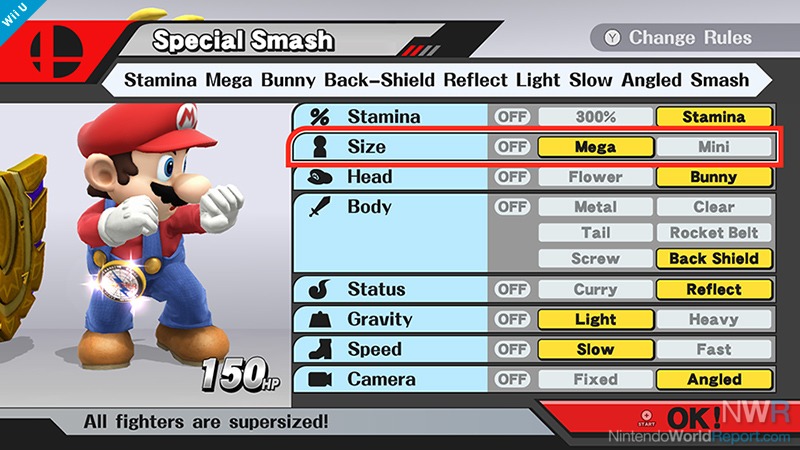 Stamina-based, Mega-sized with the Bunny Hood, Back Shield with Reflect, Lightweight, Slow, Angled Smash.
Wednesday, 10/29/14: Classic Mode (Wii U version)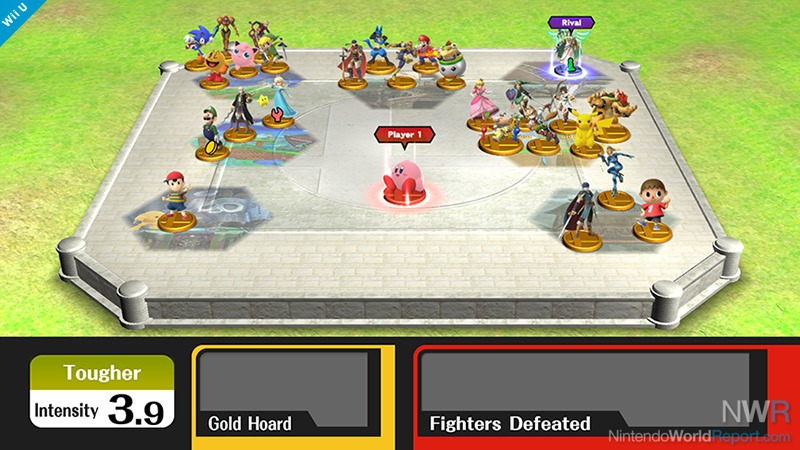 Classic mode in the Wii U version is set up like a battle coliseum with multiple fighters teamed up with each other. Move your trophy and join in anywhere you want. You can see faint images of stages on the platform--the number of fighters clustered on those images indicates the number of fighters you'll face. As you can see, this feature leverages the fact that the game supports multiplayer with up to eight players.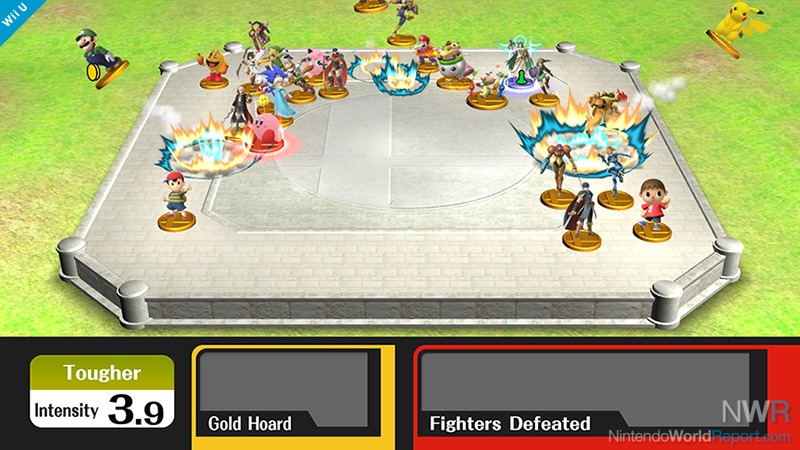 After each battle, the fighters that lost get blown away!! The fighters remaining on the field will once again team up with other fighters on the field. You can actually choose fighters you've blown away to join your team in team battles. A rival will always appear in this mode, and the longer that character survives, the stronger it will get.
Thursday, 10/30/14: Photo Studio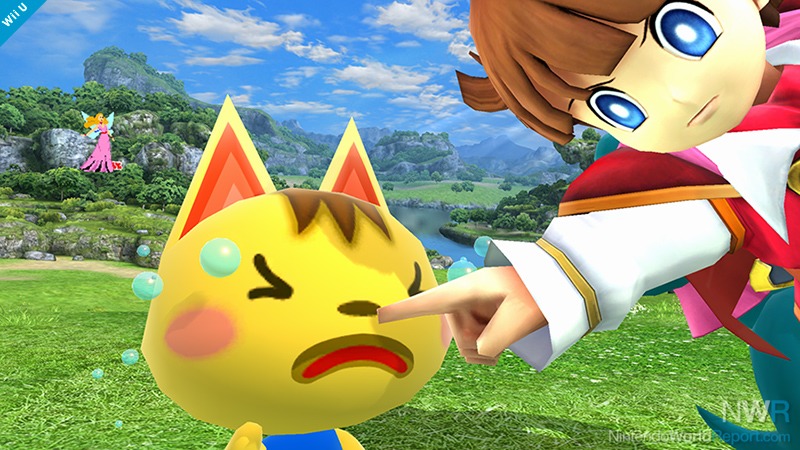 "Your finger stinks!!"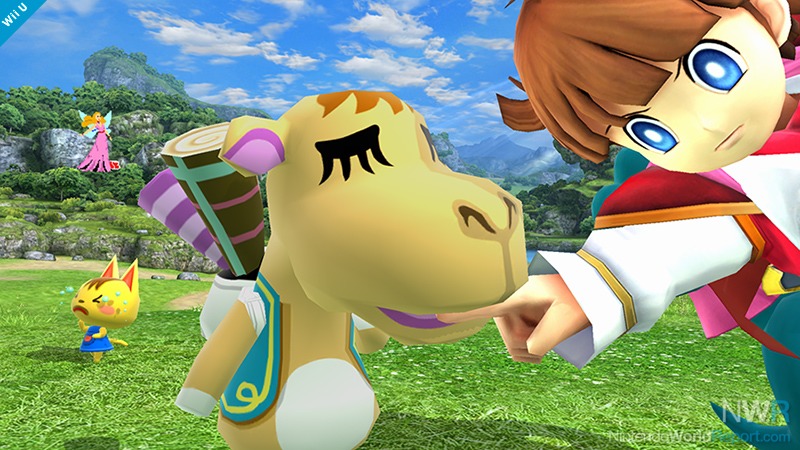 "It is bitter, yet tasty."
Friday, 10/31/14: Stage Builder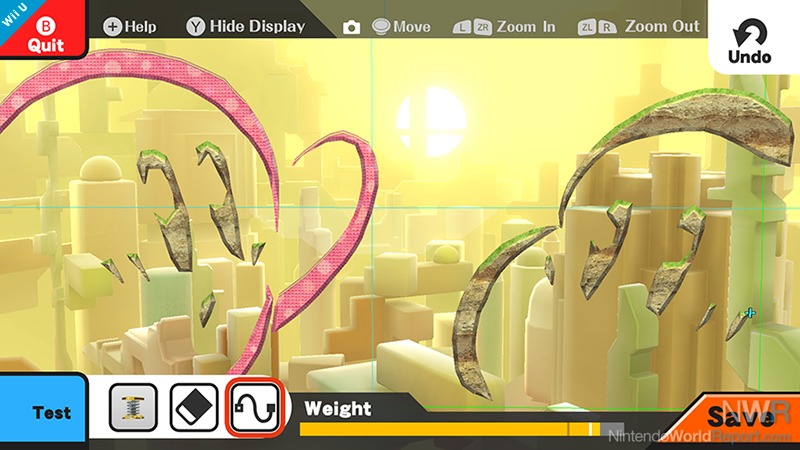 In Stage Builder, you can draw lines on your Wii U GamePad to create stages!! It might not be the easiest stage to battle on, but you can even make stages like this one.