Check out the new Mario Kart 8-themed Smash level and sundry other details as you count down the final week before Smash Bros. comes to Wii U.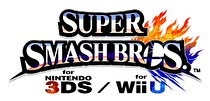 Welcome to This Week in Super Smash Bros., our weekly recap of the various updates, images, and information regarding the upcoming Super Smash Bros. games for Wii U and 3DS. Here's a look at what the game's creator, Masahiro Sakurai, shared with us this week, along with his comments.
Monday, 11/10/14: Classic Mode's Master-Type Opponents (Wii U)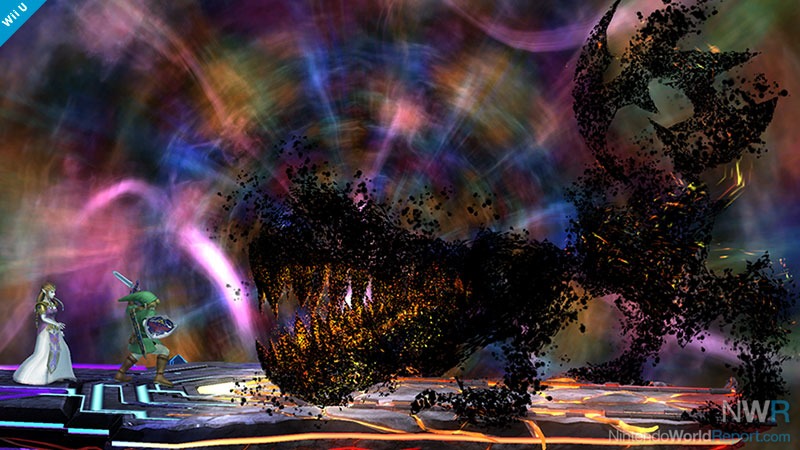 Playing Classic mode with two players means you can battle the Master-type opponents together…but your opponents will also be powered up. The foe in this picture is Master Beast.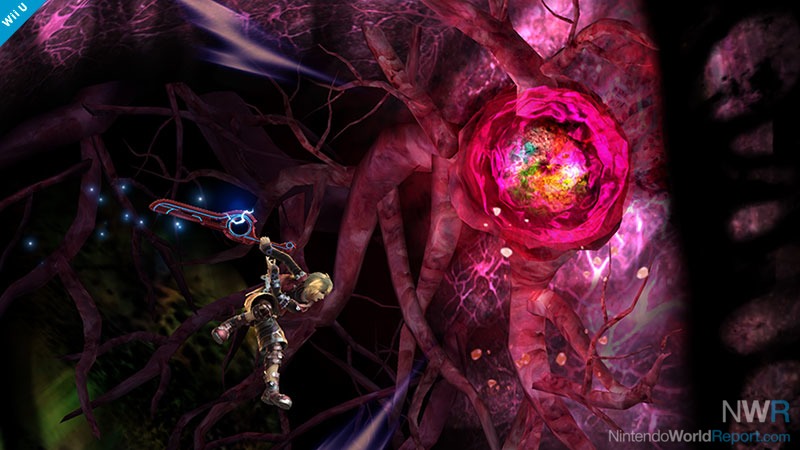 The Wii U version-exclusive Master Fortress is only available in single-player mode. You'll need to attack its heartlike cores.
Tuesday, 11/11/14: Temple Stage (Wii U)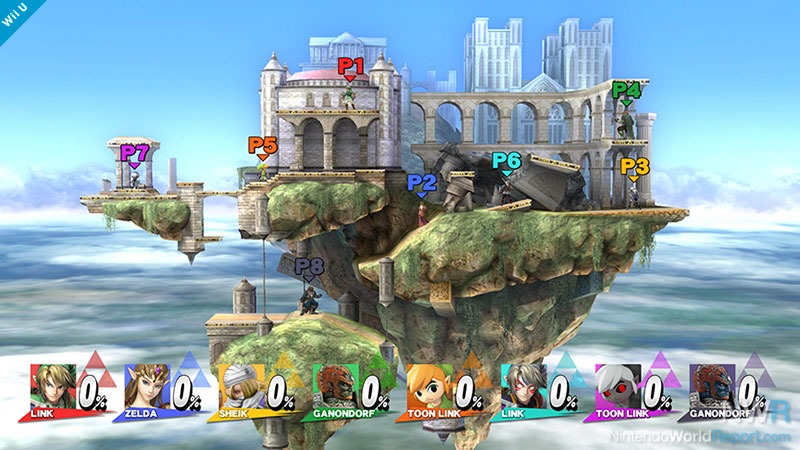 In earlier Smash Bros. games, the Temple served as a prototypical large stage. Now it's remastered beautifully in HD.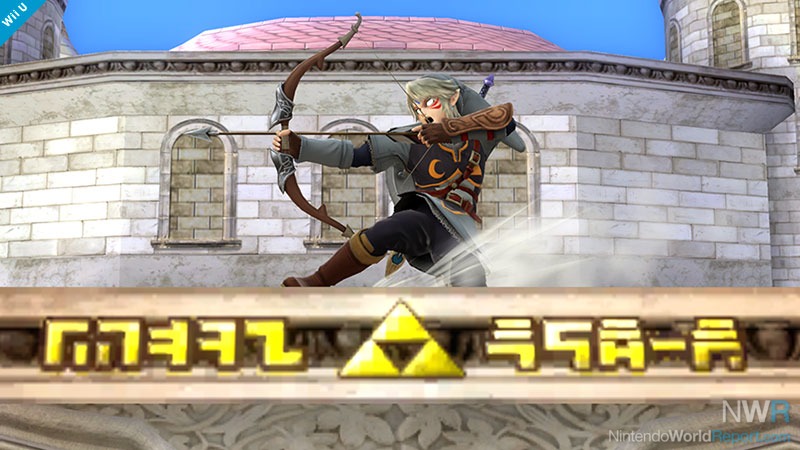 The one large change we made to this stage is this Hylian text. I wonder what it says? Also featured in this pic is Link in Fierce Deity colors.
Wednesday, 11/12/14: Mario Circuit (New Wii U Stage)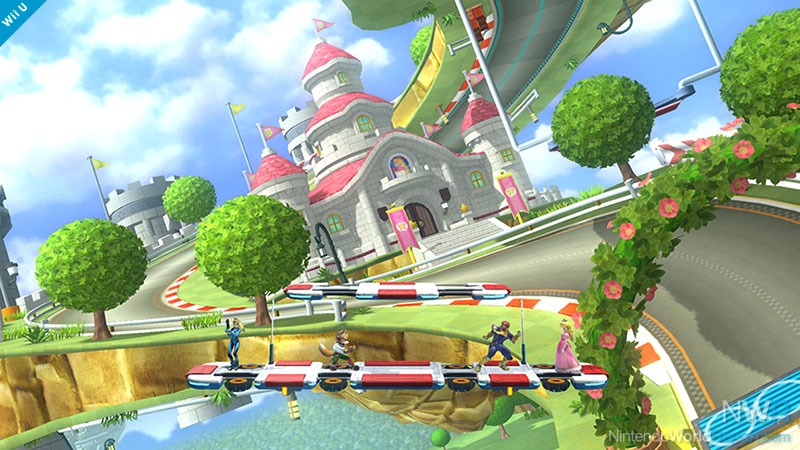 Here's another new stage!! The Mario Circuit stage is modeled after Mario Kart 8, so the course flips upside down.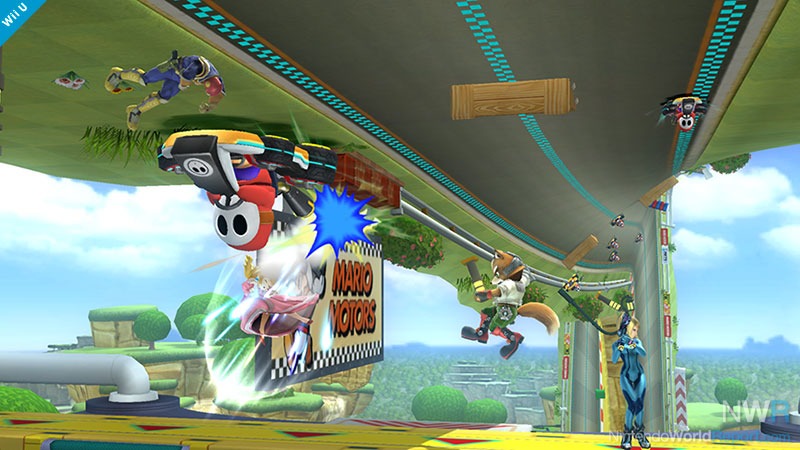 On the upside-down course, Shy Guys jump their karts upside-down too!! It's amazing how the course twists on this stage. Of course, the gravity for the fighters will always go downward.
Pre-Load (Wii U)
[For users in the Americas]
Starting today, you can pre-load the Wii U version. If you're interested in purchasing the digital version, you should be able to start playing right away on the game's release day without having to deal with a potentially congested server if you use this feature. Check out the link below for more details.
http://www.nintendo.com/whatsnew/detail/YXIh5ldOpNjK_4ROED9rAGIfPpZNLHvA
Thursday, 11/13/14: Movies (Wii U)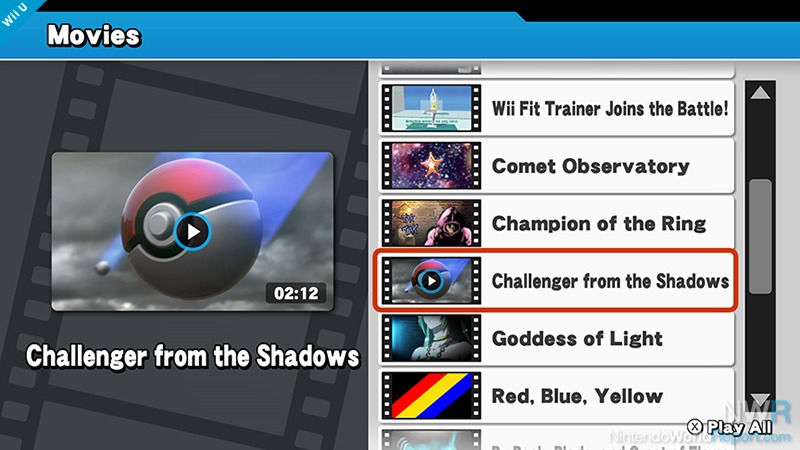 Long before the game release, we revealed new fighters with videos. The video quality of online streams is not always the best, though. Luckily, you can watch them as they were meant to be in Movies mode on the Wii U version.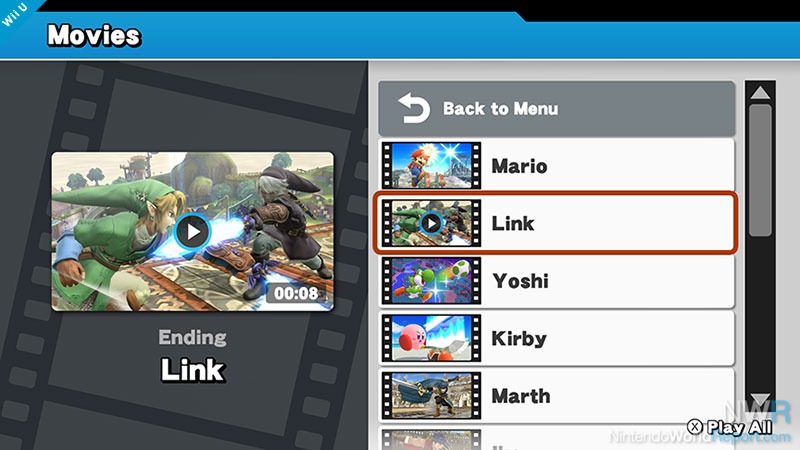 You can even re-watch videos that play after you clear Classic mode and Allstar mode. This is a list of videos which are unlocked when you clear certain things. They tend to be short, but you'll get a lot of information if you play them all in one sitting.
Friday, 11/14/14: Smash Tour (Wii U)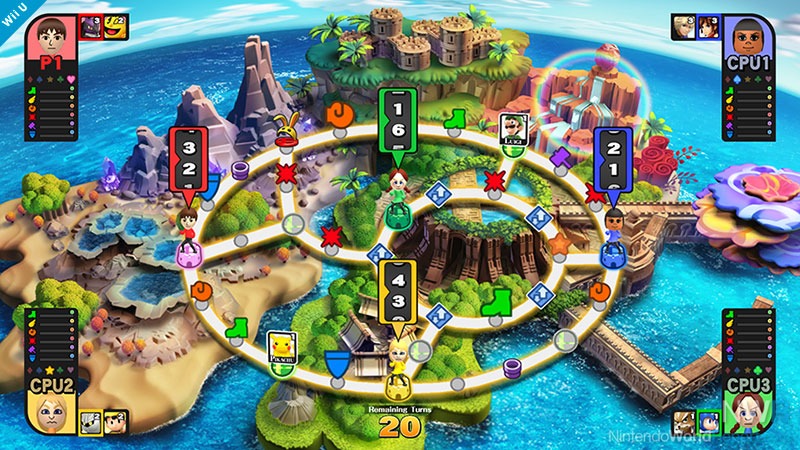 Smash Tour is really hard to explain in words--it's tough to give out guidance tips with such limited space to type!! So I'll stop myself from saying too much--just try playing this mode three times with your friends. Smash Bros. will definitely feel even more like a party if you try this out.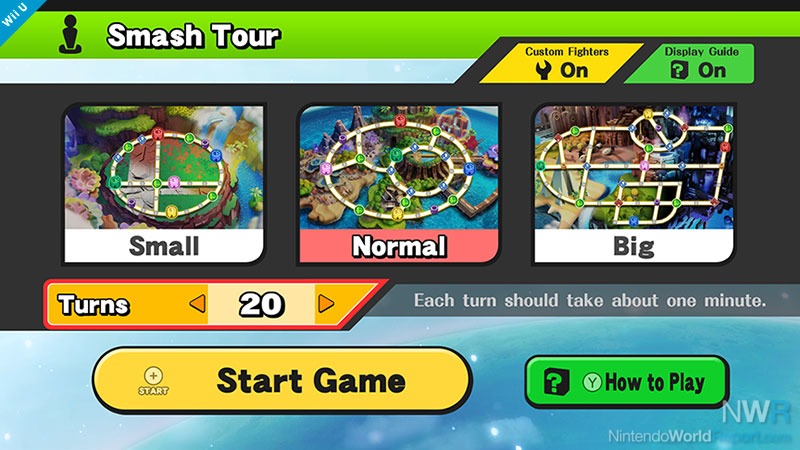 There are three types of game boards. If you turn on the Custom Fighters option, the fighters will be preset with custom special moves. The number on a fighter's portrait on the game board indicates which custom move set that fighter is using--this also adds to the randomness of this mode.