Third week of royal revelations, as well as the reconfirmation of trophies in this week's Smash Bros. update!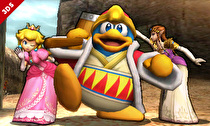 Welcome to This Week in Super Smash Bros., our weekly recap of the various updates, images, and information regarding the upcoming Super Smash Bros. games for Wii U and 3DS. Here's a look at what the game's creator, Masahiro Sakurai, shared with us this week, along with his comments.
Monday, 1/6/14: Trophies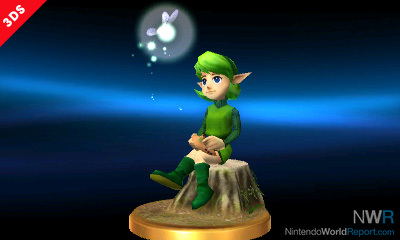 Happy New Year!
Pic of the day. There will be trophies in the 3DS and Wii U games, and each version will boast different types and models. The 3DS trophies will be mainly from handhelds and the Wii U version will feature trophies from the home-console games.
Tuesday 1/7/14: Zelda (Character mechanic)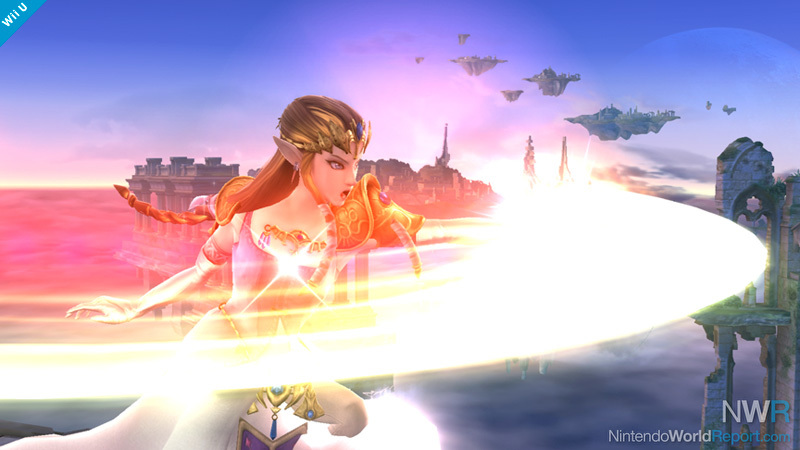 Zelda's strong side attack. It's a slash attack that utilizes her magic to make even a simple slash look sharp.
Wednesday, 1/8/14: The Ring (Stage mechanic)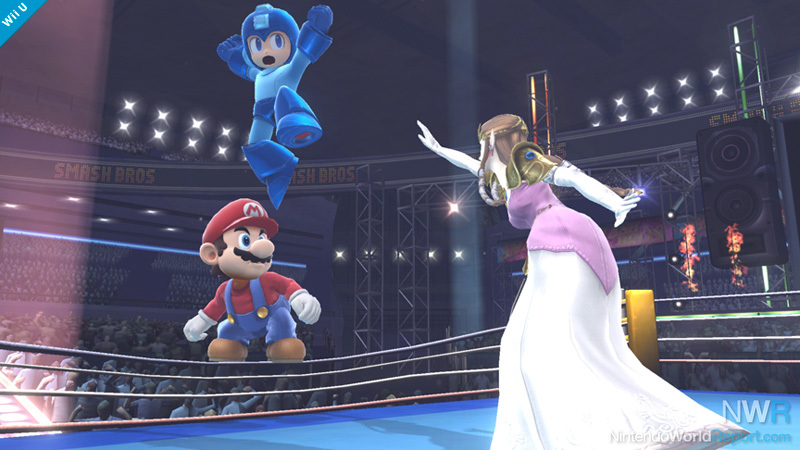 The ropes surrounding the ring. You can actually use the stretchiness of the ropes to do a spring jump. However, you can't pull on them to launch yourself sideways in a lariat attack though.
Thursday, 1/9/14: Rainbow Road (Stage mechanic)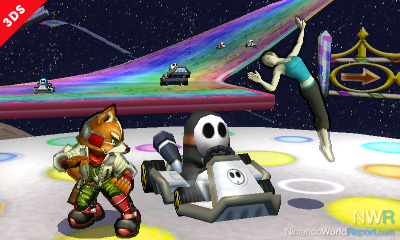 Watch out for the Shy Guys driving down Rainbow Road.
Friday, 1/10/14: King Dedede (Returning character)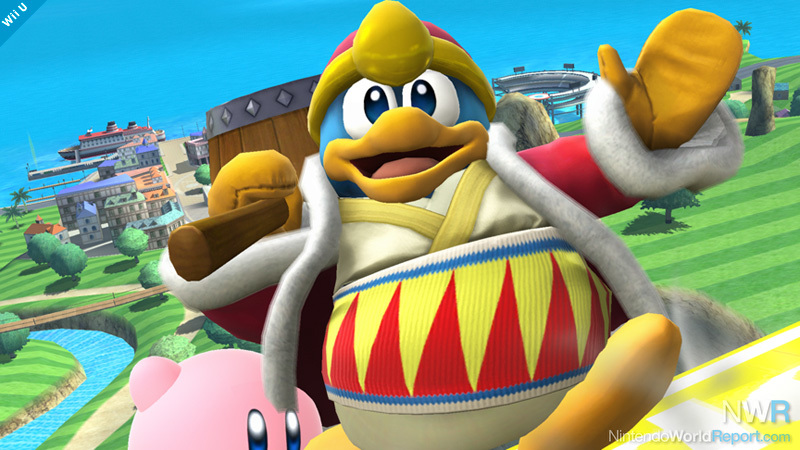 Celebrating the launch of Kirby: Triple Deluxe in Japan, King Dedede joins the battle! Check out his evocative facial expressions on the official web site.
CHARACTER GALLERY: King Dedede